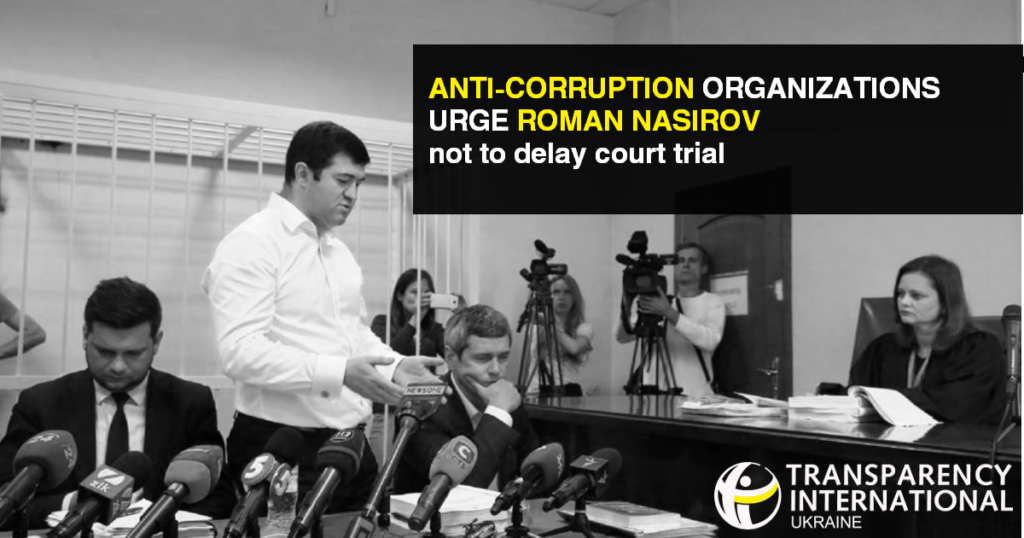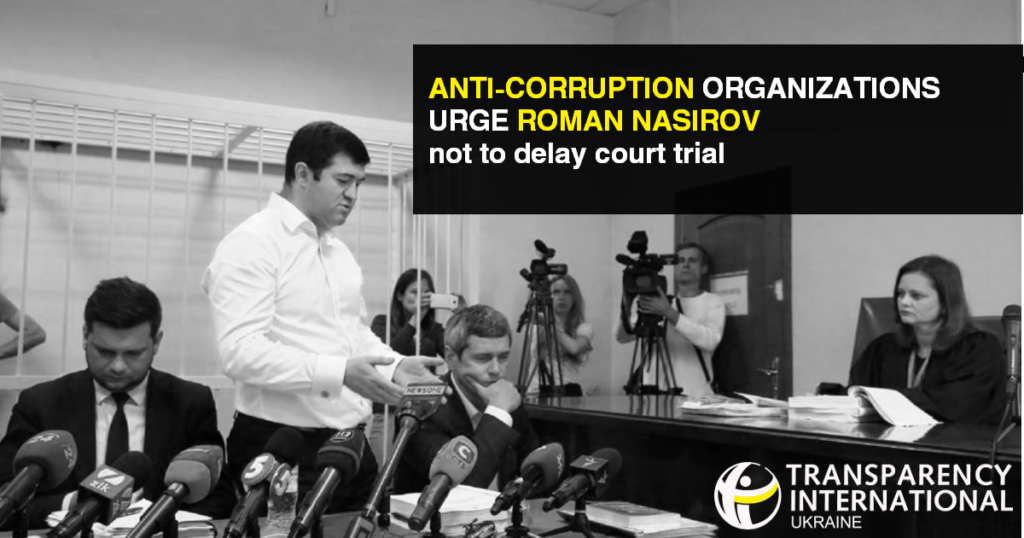 NGOs Anti-Corruption Action Center and Transparency International Ukraine are urging ex-head of the State Fiscal Service Roman Nasirov not to delay the hearing of his case in court.
The situation is that Roman Nasirov asked the court to read out the full indictment, which consists of 774 pages. The hearings are held once a month and take about an hour each. That is why only 57 pages out of necessary 774 have been read in court during the first 2 months of hearings.
It would take at least 25 hearings to read out Roman Nasirov's full indictment, which adds up to more than two years, as hearings are held only once a month "due to the court's heavy workload."
In public call published today by the organizations, they are calling on ex-head of the State Fiscal Service Roman Nasirov not to delay trial and to revoke procedural request and hear an abstract of the charging document instead, which consists of 70 pages.
"We are urging Mr. Nasirov not to delay the trial: to revoke his request and agree to read the abstract, so that the court will finally get down to action," says the public document. It will give the court an opportunity to proceed to hearing on the merits in the near future.
It is noteworthy that Mr. Nasirov has repeatedly claimed himself that he is ready for defense in the trial and expedite hearing of his case.
Ex-head of the State Fiscal Service is charged with malversation (Criminal Code of Ukraine, art. 364, p. 2) and forgery (CCU, art. 366, p. 1). He is charged with the fact that he illegally allowed companies of fugitive MP Onyshchenko not to pay the state rent for the use of subsoil during the period of 2015-2016. These actions of Mr. Nasirov inflicted losses to the state of more than UAH 2 billion.
The next hearing in Mr. Nasirov's case will be held on Thursday, February 8, at 3PM in Shevchenkivskyi District Court of Kyiv City at the address: 31-A Dehtiarivska St. Panel of judges: judge Buhil (chief judge), judge Shchebuniaieva, judge Khardina.