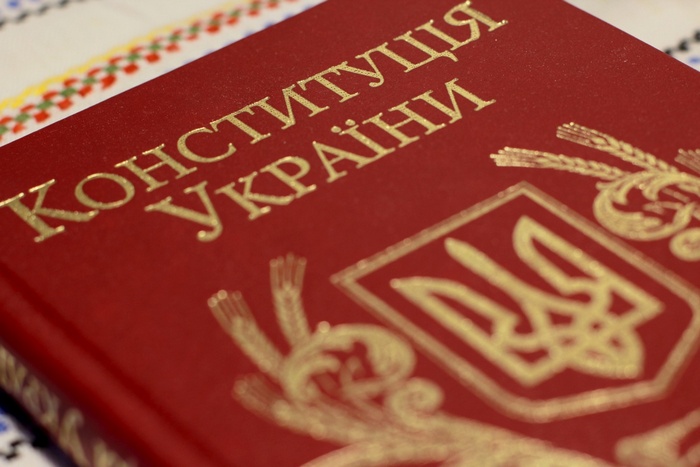 On June 28, Ukraine celebrates Constitution Day. Exactly 24 years ago the Verkhovna Rada voted to adopt the Constitution of Ukraine. This document was of extreme importance for our country because once and for all, it delineated the past and the future.
The Constitution established the rules of our political regime. For a young country fighting, yet again, for its independence, this was the final step to become a new player on the global political arena.
"The Constitution is a document with which all the other legislation must be harmonized. It is the main law, the law of the laws. This means that it cannot be rewritten depending on the changes of the political elite. This document brings the history of the independent Ukraine together, holds back the steps taken by the authorities and harmonizes the past, the present and the future," says TI Ukraine's Executive Director Andrii Borovyk in his article.
The Constitution is about something fundamental. About equality and dignity, about the right to freedom of speech and freedom of movement, to education and free healthcare. It teaches us that everyone has the inherent right to life, freedom of beliefs and peaceful assembly. It grants us the right to a healthy environment and to legal, judicial and social protection.
At the same time, this law reminds us of our duties as Ukrainian citizens. We have to defend our land, pay taxes, take care of our nature and respect one another.
TI Ukraine wishes everyone happy Constitution Day and celebrates the fact that Ukraine lives on, has its Constitution and is learning to follow it.
Let's learn about the Constitution and comply with its provisions.