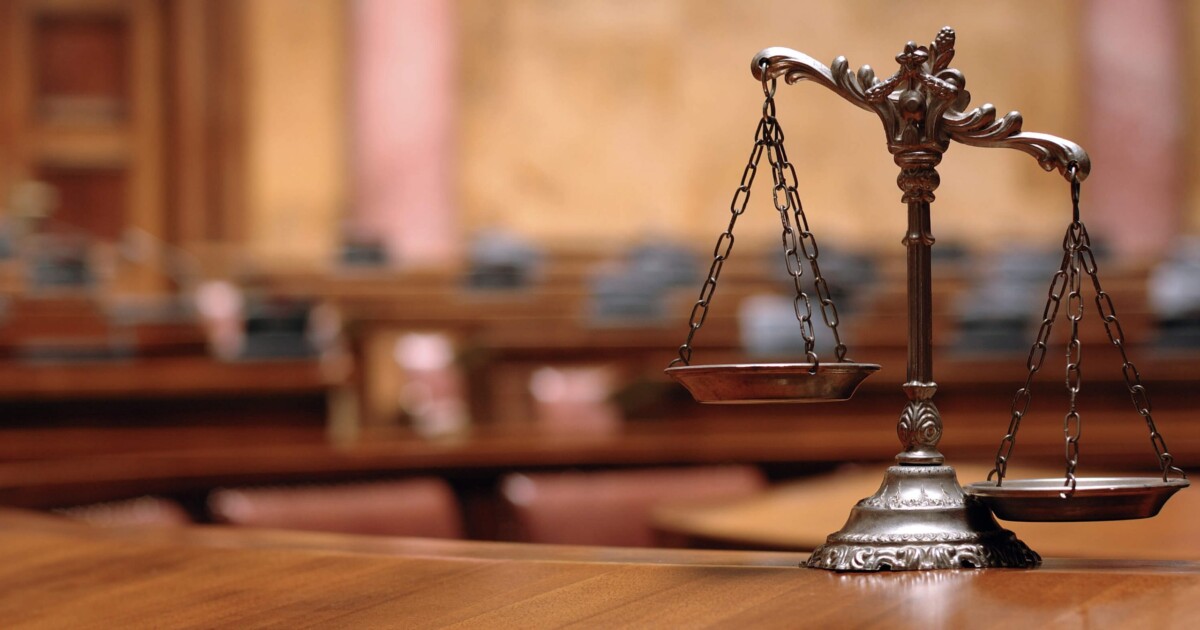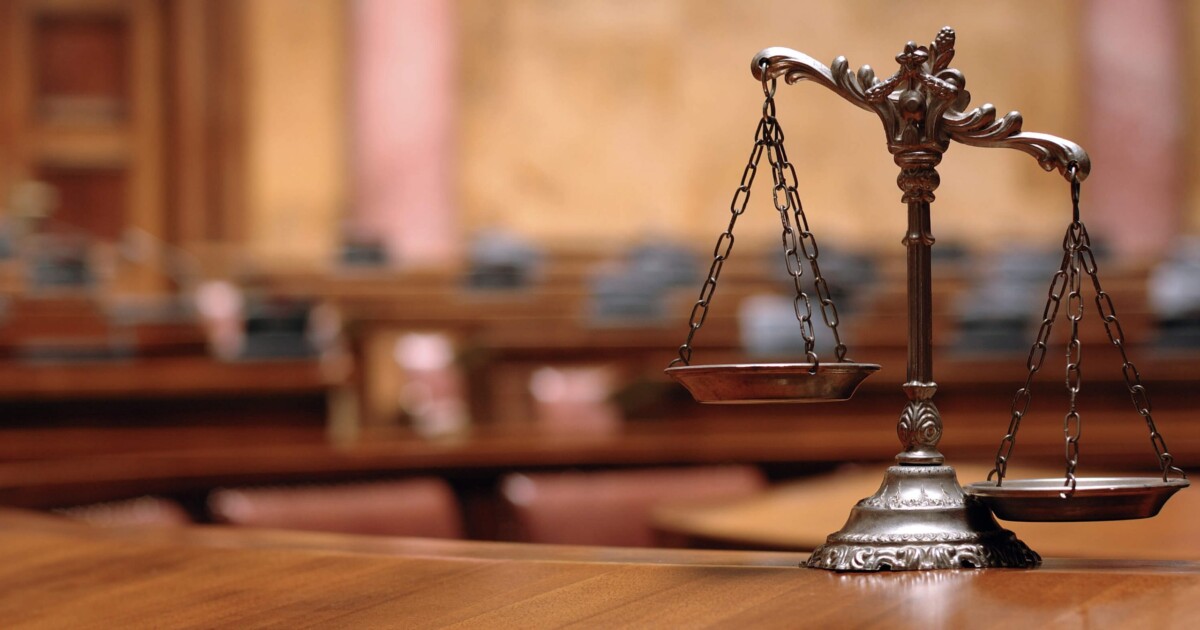 The High Anti-Corruption Court has sentenced a prosecution investigator to 4 years of imprisonment and a defense attorney to 3 years of imprisonment with prohibition to hold certain types of office for two years.
The National Anti-Corruption Bureau and the Specialized Anti-Corruption Prosecutor's Office started this investigation back on November 1, 2016. Back then, says the NABU, prosecution investigator Pavlenko and defense attorney Bozhenko took USD 50,000 of a bribe for themselves and for a third party. They were allegedly supposed to get a suspicion in fraud requalified under a different article.
Both were charged with abuse of power (Article 369-2, part 2).
On April 25, 2017, the SAPO sent the indictment to Podilskyi District Court, where the case was heard until the High Anti-Corruption Court came into operation.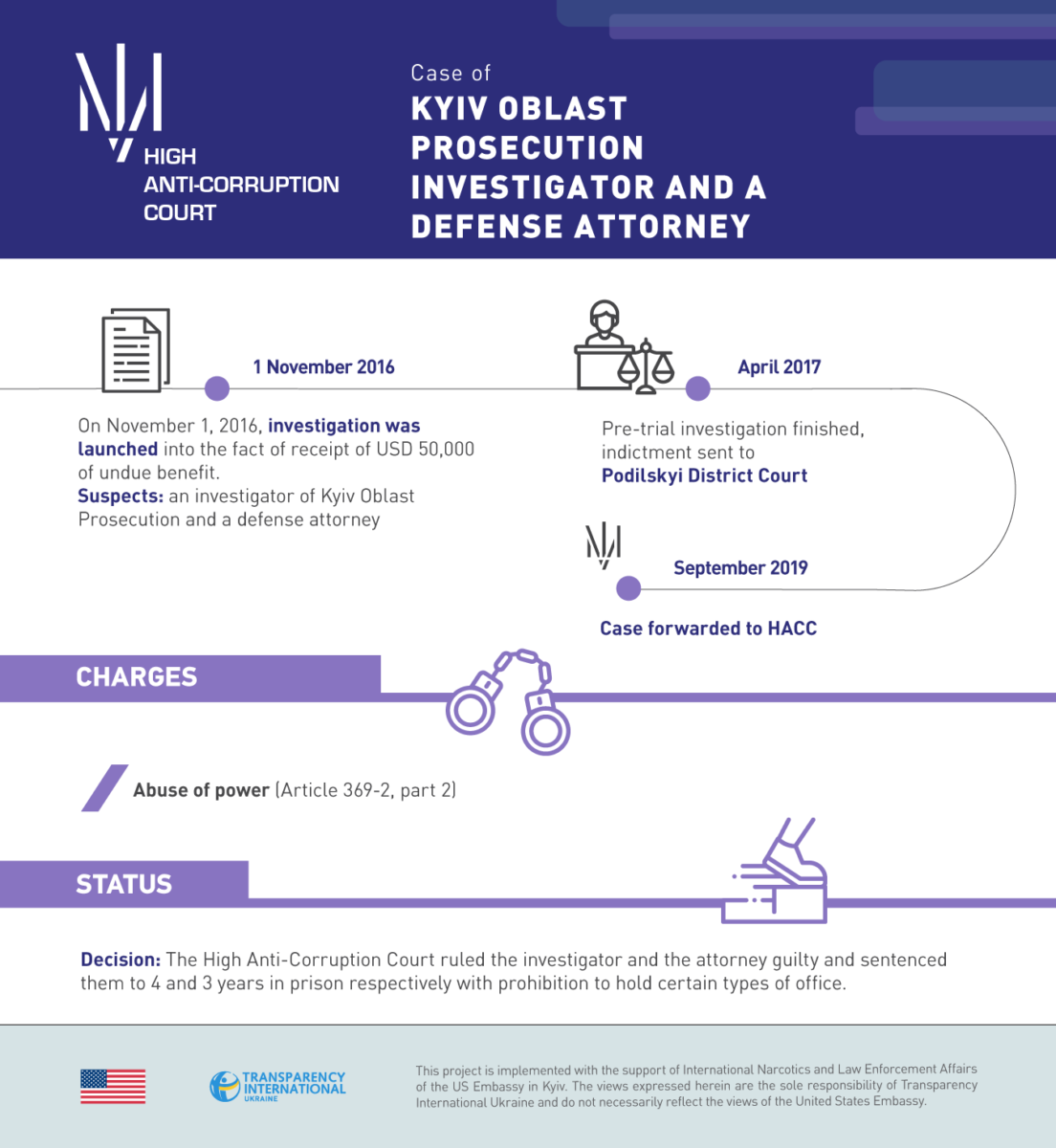 The criminal case tied to this situation is interesting, too. According to Oleh Novikov from Slovo і Dilo, prosecution investigator Pavlenko and defense attorney Bozhenko had to help a man who promised USD 30,000 for a positive recommendation of the HQCJ in a competition for a job in the local court. The Parliament was supposed to vote for his infinite appointment.
Recall that on July 22, the HACC convicted Anatolii Tselukh, a judge of Malynovskyi District Court of Odesa, to 7 years in prison with confiscation of property. He was charged with abuse of office and a bribe of USD 2,500 for making the "right" decision in the civil case.
Currently, the accused have 30 days to file the appeal.