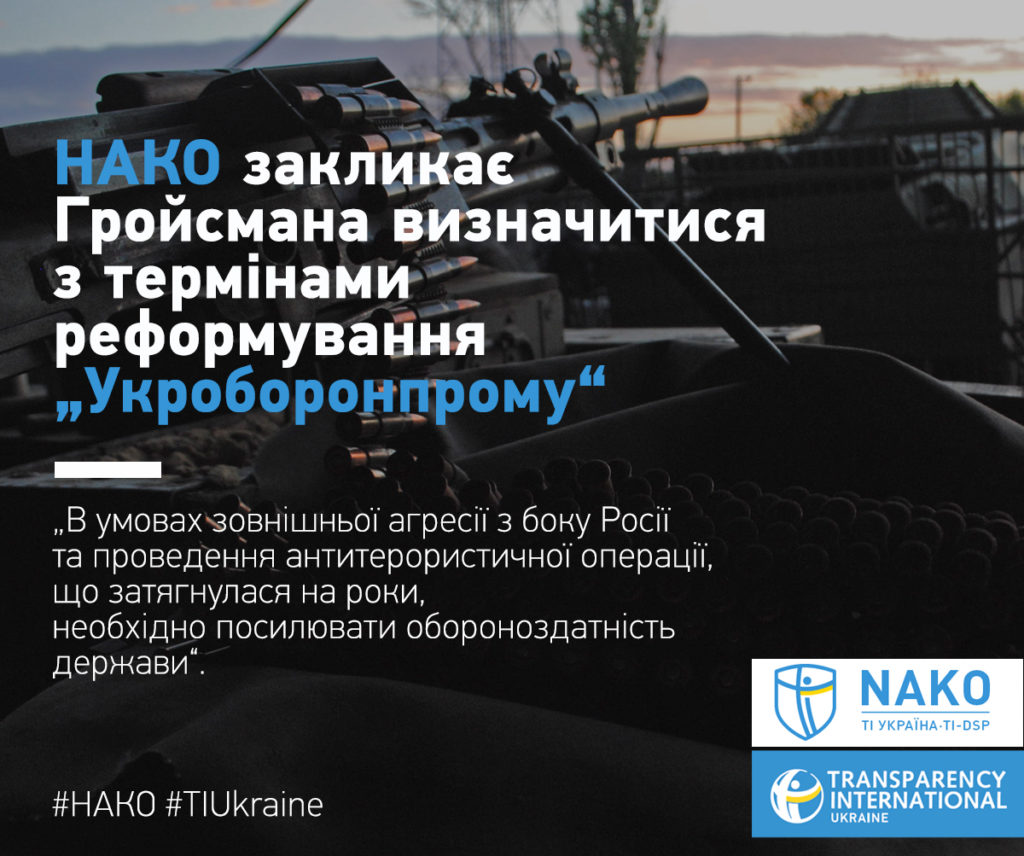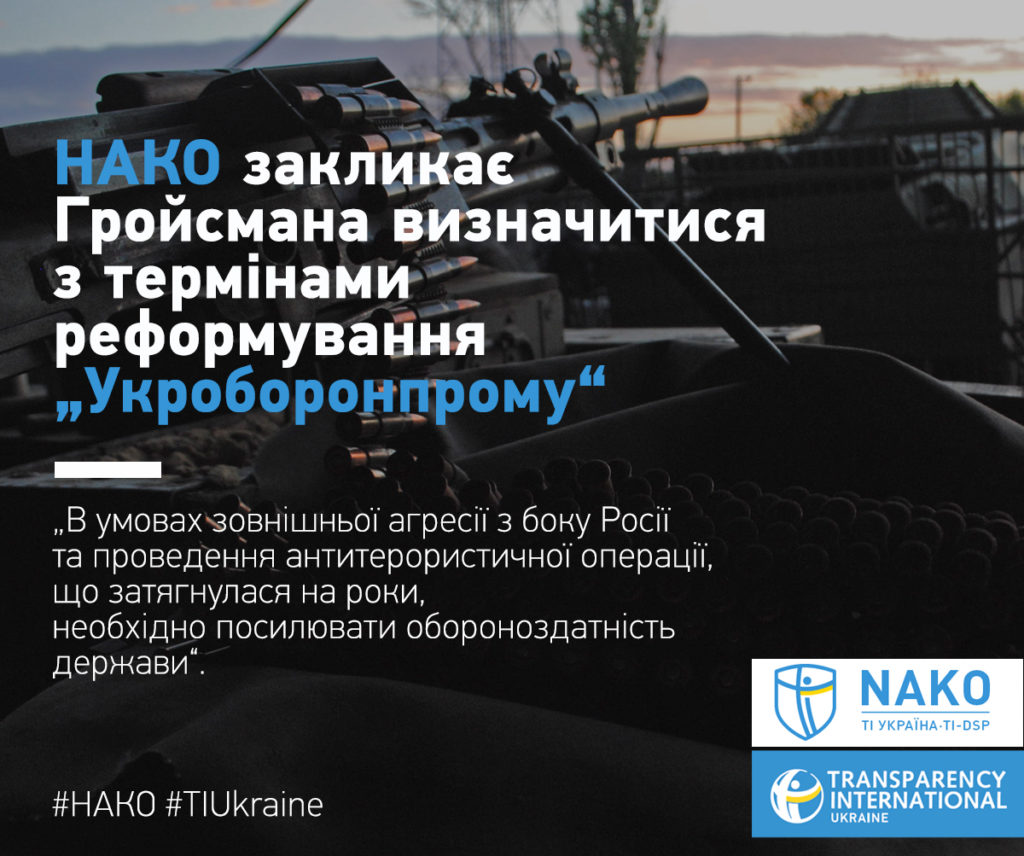 The Independent Defence Anti-Corruption Committee (NAKO) (a joint initiative of TI Ukraine and TI UK) encourages the government and the Prime Minister of Ukraine Volodymyr Hroisman to initiate the process of reforming security and defence sector of Ukraine. The representatives of the Committee addressed this issue in an open letter to the Head of the Government.
In particular, NAKO states that protracting the reform of the State Concern 'Ukroboronprom' is unacceptable. In October 2016, the leadership of the company presented plans on reforming the country's defence industry. Preliminary selections of consultants started in February 2017; they are expected to conduct comprehensive analysis of 'Ukroboronprom' and map out a reform plan. On February 23, 2017, NAKO for the first time took part in a joint meeting between the Concern's leadership and auditors. However, it is important to set reasonable deadlines for the selection of consultants, so that the process is not delayed.
In their letter, representatives of the Anti-corruption Committee urge Prime Minister to support the publication of company's 'Action Plan on Reforms, Transparency and Efficiency Development'. This document should clearly define the timing of each step's implementation.
NAKO representatives insist on completing the formation of the Supervisory Board of 'Ukroboronprom', which is still unable to fulfil its duties. Moreover, they recommend working out and approving the development strategy of Ukraine's military-industrial complex (in accordance with the Development Concept of the Security and Defence of Ukraine).
Viktor Plakhuta (Secretary General of NAKO) believes that such steps will increase transparency of consortium's operations and accelerate reforms of the country's defence industry overall. «In times of external aggression of Russia and anti-terrorist operation that have been dragging on for years now, the defence potential of the country must be strengthened. That is why the Government needs to direct all its efforts towards the reform of the defence sector,» noted Secretary of NAKO.
The committee hopes that the plan and deadlines of defence sector reform will be defined and made public shortly. Lack of accountability in the defence sector is a major risk for the national security and opens door to corruption.
The Independent Defence Anti-Corruption Committee (NAKO) is a non-government organization established by Ukrainian public figures, journalists and international experts to counter corruption in the defence and security sector. NAKO is a joint project of UK-based Transparency International Defence and Security program and TI Ukraine, supported by the Ministry of Foreign Affairs of Netherlands.