Investigations against corrupt officials led by journalists have failed to achieve expected results because investigative journalists have low credibility in Ukraine. Journalists' efforts have little effect to expose corruption schemes. In order to effectively reduce corruption, closer relations between the bodies involved in corruption prevention, NGOs, law enforcement agencies and the mass media, are required. On April 19, NaUKMA held a panel discussion on "Media as a tool to combat corruption" with participation of the executive director of Transparency International Lithuania, Sergejus Muravjovas, the journalist Pavel Kazarin, and the chief editor of "Media Detector" Nataliia Lyhacheva.

Corruption patterns are disclosed thanks to investigative journalism. However, many Ukrainians lack information about the fight against corruption. "According to the recent research, conducted by the Institute of Mass Information, 1 in 5 of all respondents in eight regions of Ukraine confirmed that investigative journalism and news about the fight against corruption are inadequate for them. The largest number of these people are residents of Kharkiv and Odessa Oblasts. These very regions need anti-corruption investigations because of the regional authorities and the overall situation in the regions", – commented the Head of the Board of Directors of TI Ukraine, Andrii Marusov.

After Euromaidan and as soon as the system of e-declaration was launched, the performance of anti-corruption journalists has intensified an all fronts. However, efforts of investigative journalists are not ranked high because of quality, explains the chief editor of "Media Detector" Nataliia Lyhacheva: "People lack investigative journalism. I believe it is a phenomenon of modern Ukrainian, because so many anti-corruption investigations are hardly conducted in any other country. I perceive this as an indicator, but quantity does not necessarily become quality." According to Nataliia Lyhacheva, many investigations on national channels are perceived as "yellow journalism" reports and paid news: "Investigative journalism influences the public opinion positively, even if they have some weaknesses, the incomplete nature and their sources credibility cause doubts."

According to the Head of TI Lithuania Sergejus Muravjovas, the Lithuanian media is rarely involved in investigations, but in cases when they are conducted by journalists, they immediately become breaking news. "We have to define the institutional role of the media taken in account the context. The corrupt media automatically deters citizens from fight for transparency and from fight against corruption. Most of the media is just business. Whether they use an ethical business model, non-disclosure or disclosure information about the owners, the decision depends on the media. The second task of the media is to investigate, to be the mouthpiece and magnifying glass".

"The agenda of any media is based on the source of money," explains a journalist, Pavel Kazarin. He singled out five types of mass media according to their impact on editorial policy: media that is publically financed, "those who try to break even", grant receivers, channels owned by oligarchs and those financed by the Kremlin and the Yanukovych counterparts.

Because credibility has become a crucial part of democracy in Lithuania, "soft pressure" on officials has been shown to be a more effective tool. As soon as information about a conflict of interest or non-declared property of officials is shared with the public, the society reacts immediately. "People consider reputation to be the greatest asset to preserve their good name. Even in 5-10 years, it will be difficult to wash off the shame", commented Sergejus Muravjovas.

In addition, political memory of Ukrainian people is short enough, notes Pavel Kazarin. "The birthmark of the Ukrainian society is inability to perceive reputation as an important asset. Whatever your breaking investigative report is, it will fade into obscurity in 2 days. It is highly unlikely that you will get a crash-and-burn from the police." According to Nataliia Lyhacheva, society is mature when reputation becomes an intangible asset of a politician or a public entity.
Very often, investigative journalism is used as the toll of information dump from law enforcement agencies or politicians. However, such relationships with law enforcement agencies do not benefit the anti-corruption campaigns, argues Sergejus Muravjovas: "Why do anti-corruption and law enforcement agencies tip off information instead of conducting investigations? We have to look critically at the media. Media is not a silver bullet, and it will not to stop corruption with a single shot. Close communication between the media, NGOs and law enforcement is required. "
The Panel discussion was organized by Transparency International Ukraine supported by the Friedrich Naumann Foundation in Ukraine and Belarus. This is the second event of a joint educational project. On March 2017, Duncan Hames, Director of Policy in TI-UK, gave a lecture.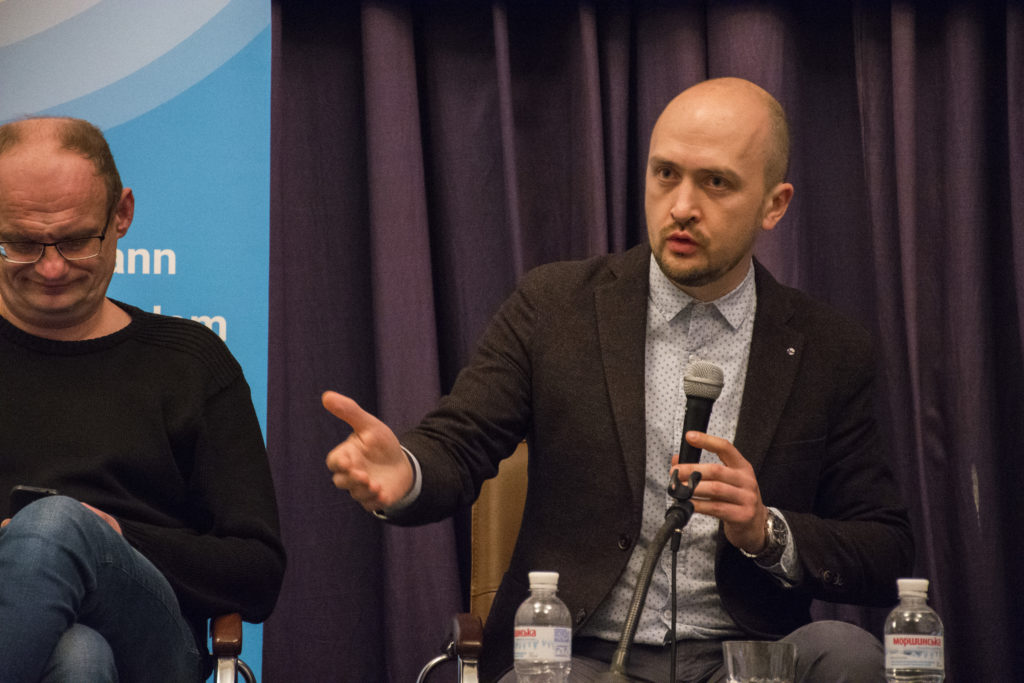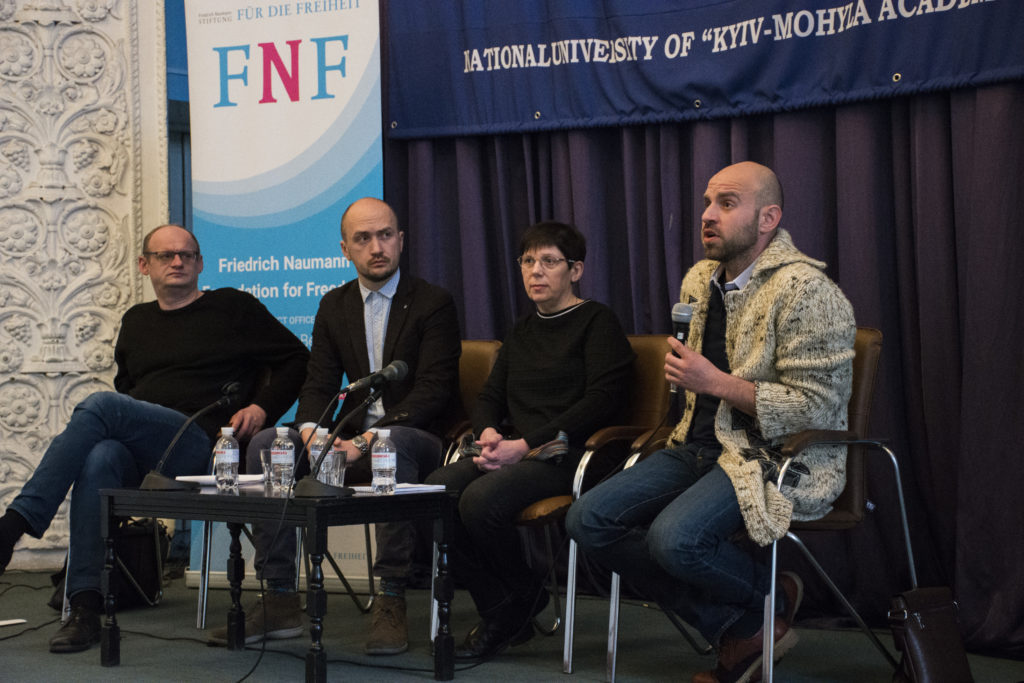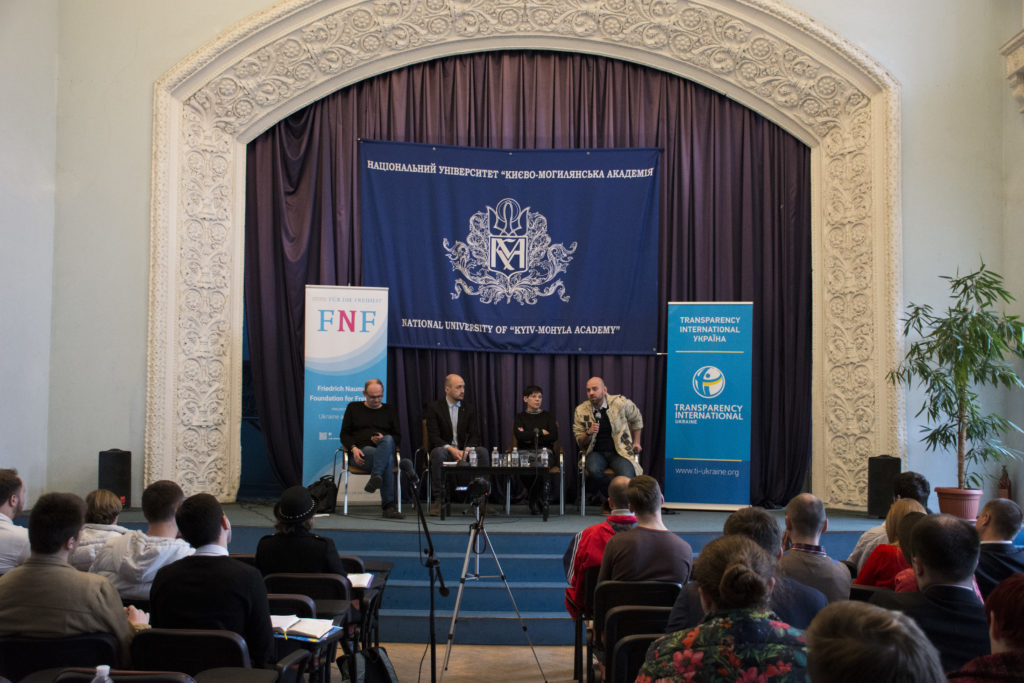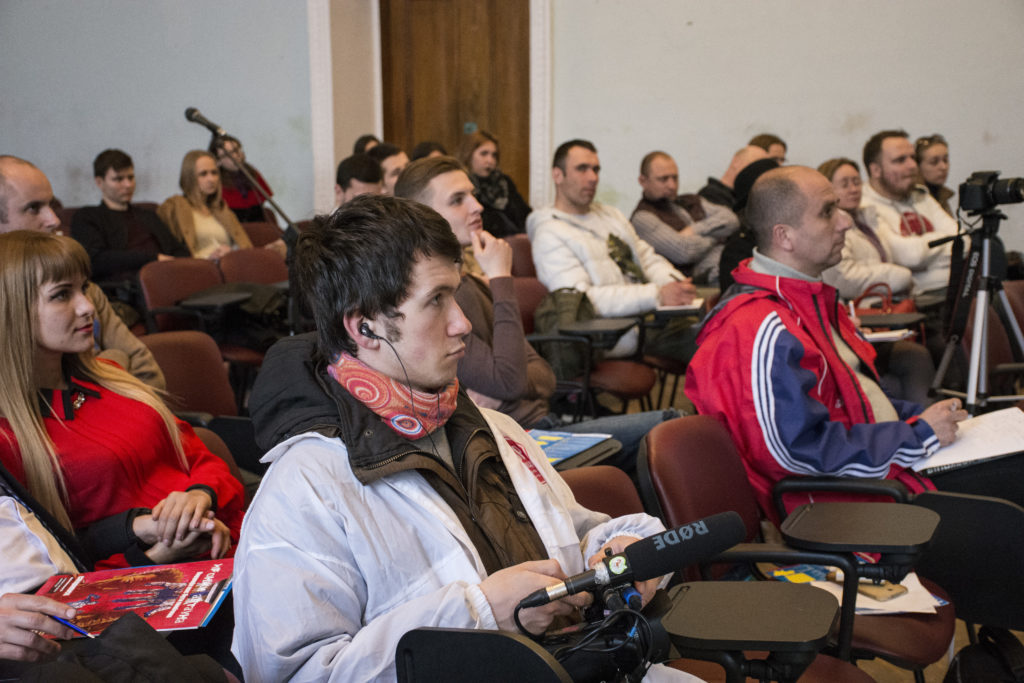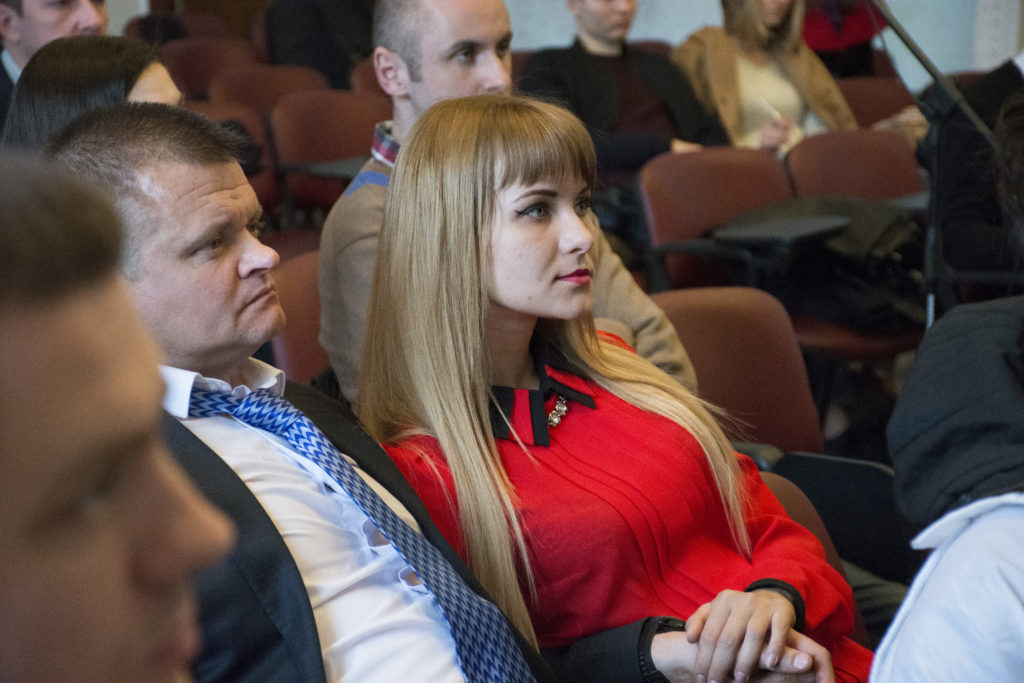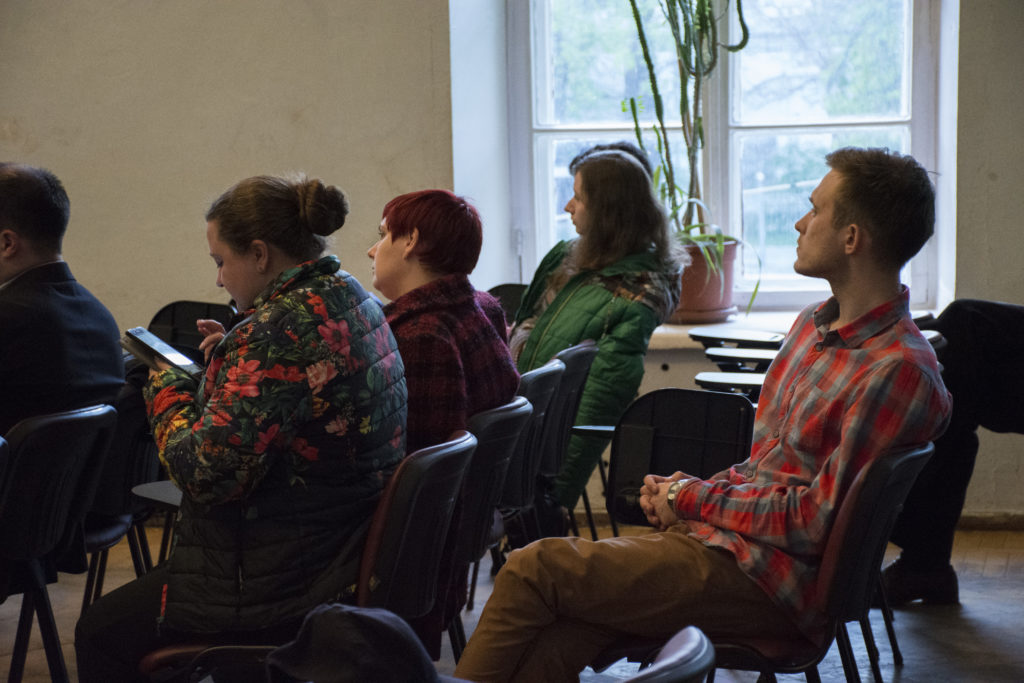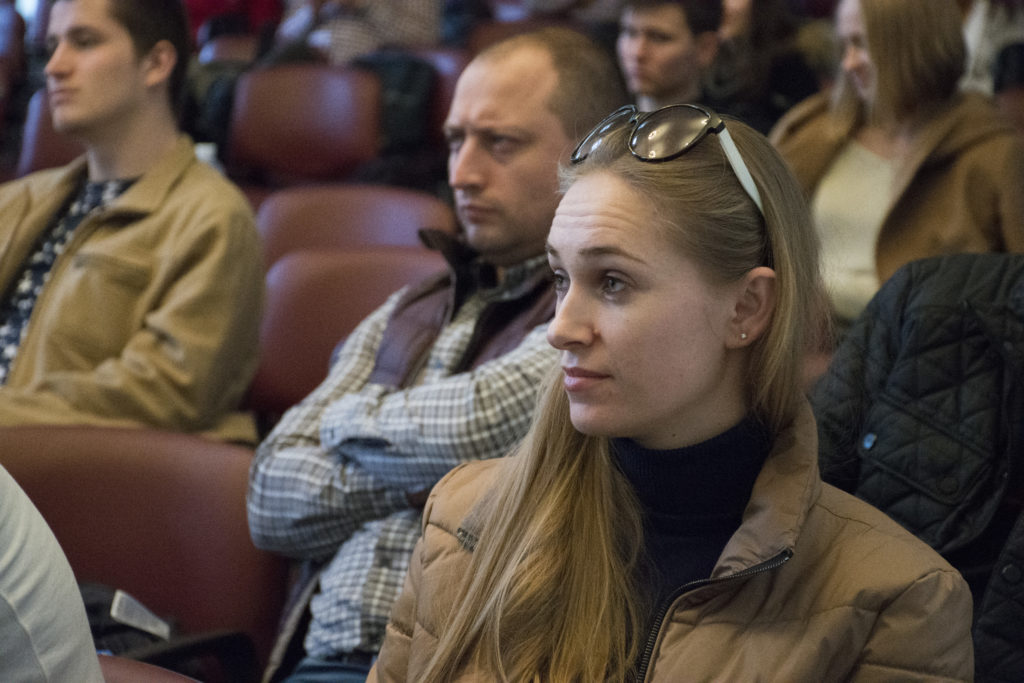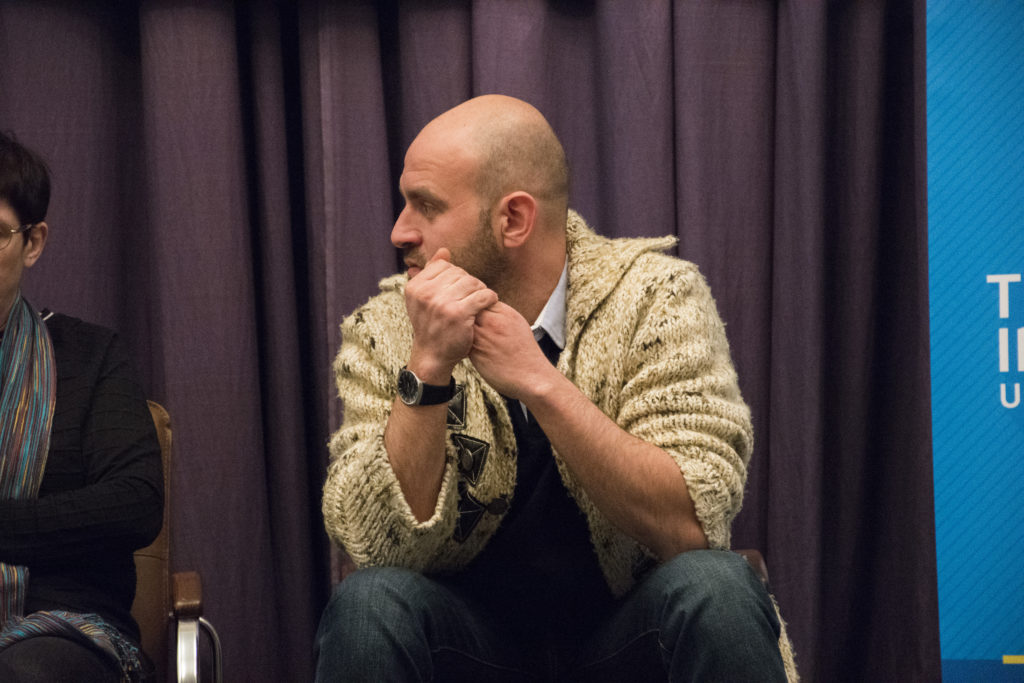 Sergejus Muravjovas, the executive director of Transparency International Lithuania