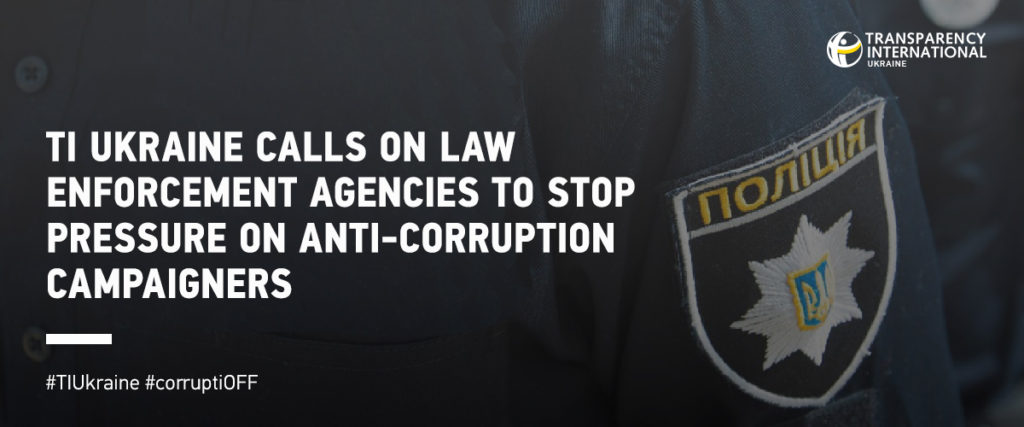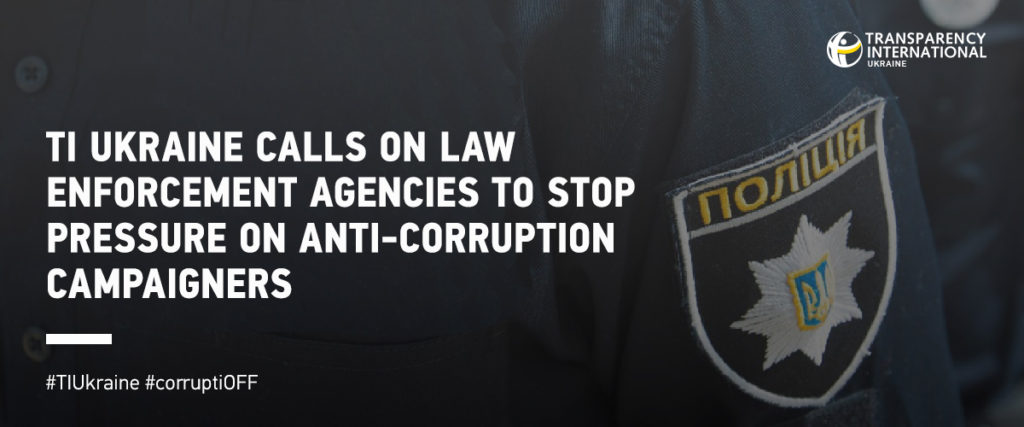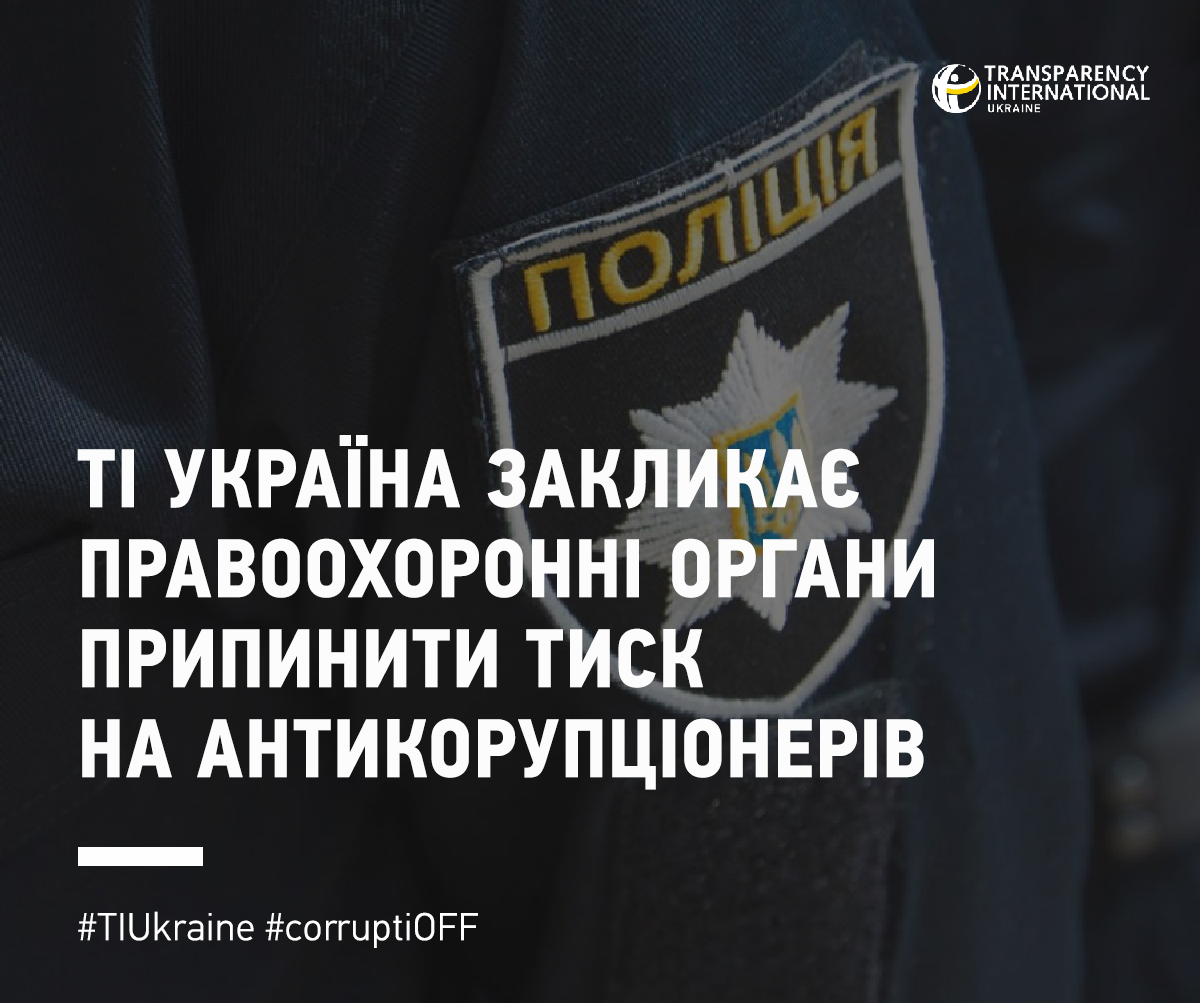 The pressure on Ukrainian anti-corruption campaigners from law enforcement agencies is mounting. This time, the target of law enforcement is the anti-corruption organization BF Patients of Ukraine. Transparency International Ukraine calls on law enforcement agencies to follow the law and stop acting like a reprisal mechanism against social activists.
It was reported that on October 11, 2017, investigators of the Main Department of the National Police of Ukraine and Prosecutor General's Office of Ukraine came to the office of BF Patients of Ukraine with a ruling of Pechersk court on seizure of documents. According to the activists, the National Police and Prosecutor General's Office accuse the management of organizations BF Patients of Ukraine and BO All-Ukrainian Network of PLWH of theft of the Global Fund to Fight AIDS, Tuberculosis and Malaria.
Olha Stefanyshyna, Executive Director of BF Patients of Ukraine, says they view such steps of law enforcement agencies only as pressure on patient anti-corruption organizations. "Our organizations regularly undergo audit, and all financial reporting is freely available on our websites. We are supported by the biggest international organizations, so starting criminal proceedings against us is an overt attempt to intimidate us and paralyze the work of our organizations." 
Activists also believe these steps to be connected with the promotion of state medicine procurement reform and handing this function over to international organizations. According to the calculations of the Accounting Chamber of Ukraine and anti-corruption organizations, this reform annually saves up to 40% of the state budget allocated to medicine procurement.
Transparency International Ukraine demands that the law enforcement agencies stop abusing their authority and persecuting activists. Overt pressure on the organizations which help the state perform its functions are a worrying symptom which only moves us further away from the status of a law-governed state.
#
Contact  for media: Olha Tymchenko, Head of Communication Department  Transparency International Ukraine

Phone: + 38 050-352-96-18,

E-mail: tymchenko@ti-ukraine.org

Transparency International Ukraine is a national chapter of Transparency International, an anti-corruption NGO with over 90 national chapters; which operates in more than 100 countries. TI Ukraine's mission is to limit the increase of corruption in Ukraine by promoting transparency, accountability, and integrity in both the public authorities and civil society. You can learn more about the organization's activity on the website www.ti-ukraine.org