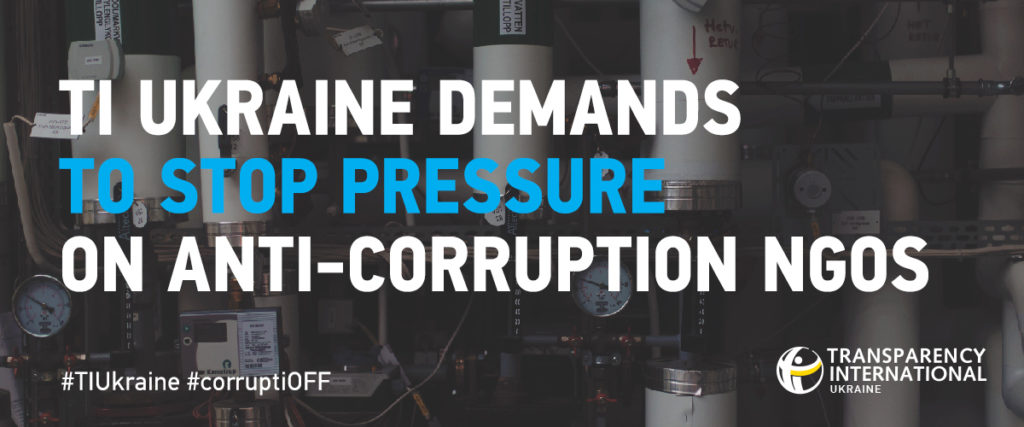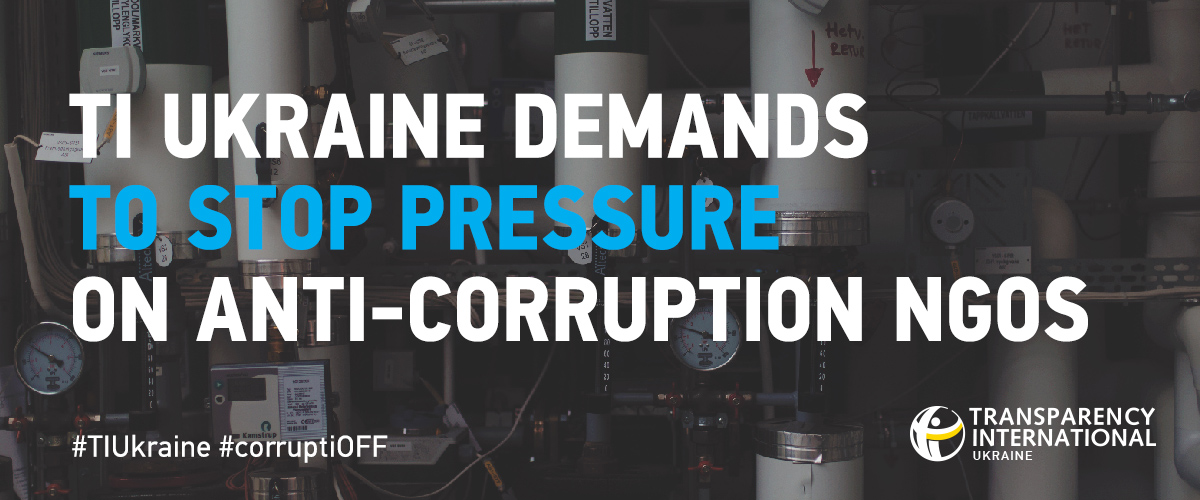 The chapter of the international anti-corruption network Transparency International Ukraine considers unacceptable political persecution of non-governmental anti-corruption organizations and harassment of anti-corruption activists. One of the attempts to pressure the Anti-Corruption Action Center was the start of a criminal proceeding against its leaders by the tax police.
It became known from the statement made by the Anti-Corruption Action Center. Dated June 9, 2017, the information request made by the lawyers of the Anti-Corruption Action Center proved that an investigation against their organization continues. At the same time, neither articles of the criminal code, grounds for a criminal case nor legal claims were disclosed to the Anti-Corruption Action Center.
Yaroslav Yurchyshyn, executive director of Transparency International Ukraine, believes such actions should be considered as pressure on public activists through fiscal services: "Taken into account the negative trends in public prosecution against anti-corruption activists, TI Ukraine considers actions of law enforcement agencies against the Anti-Corruption Action Center as a tool of political pressure. We urge the authorities to stop using controlling functions and harassment against civil activists."
During the last year, persecution and discrediting of public sector have become more systemic in nature. The campaign against the Anti-Corruption Action Center began in May with a demonstration by People's Deputy of the Popular Front Pavel Pynzenyk's video of charges against the organization in regard of the violation of laws on taxation. All accusations of the representative of the Popular Front and the Anti-Corruption Action Center were refuted and they sued the Deputy.
The activities of AntAC were not the only cause of a strange reaction of the authorities. Thus, in response to TI Ukraine demands on the proper proceedings concerning the recovery of assets made by the Ukrainian chapter of an international network Transparency International Ukraine, it is exposed to constant pressure and was accused in providing 'false information" by the Attorney General and in "disrupting of the defense contracts" made by the Chairman of the Defense Committee of the Verkhovna Rada.
Transparency International Ukraine states this level of "interaction" between the authorities and civil society is not possible and resembles methods of the former regime. Pressure, persecution, discredit as a response to criticism is a sign of the "curtailment" of democratic processes and a source of serious concern in the European Ukraine.
We urge authorities to stop applying force and intimidation towards the public sector, because a significant portion of Ukraine's progress on anti-corruption front is possible only because of the joint efforts of the authorities and the public.
Olha Tymchenko
Head of Communication Department,
Transparency International Ukraine
Phone: + 38 050-352-96-18,
E-mail: tymchenko@ti-ukraine.org