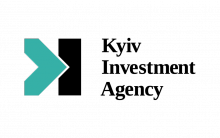 Transparency International Ukraine encourages Vitalii Klychko, the Head of Kyiv City Council, to establish a mechanism of civil independent control over Kyiv Investment Agency. This will take place at an investment forum on November 23rd in Kyiv in partnership with investment company Dragon Capital, European Business Association and Kyiv Smart City.
"Mechanisms of Kyiv investment policy are being transformed slowly, despite some headway. The current system with investors is not transparent. Resistance to reforms in the investment sphere is extremely high. Instead there is a political will and personal trust to Vitalii Klychko as the Head of Kyiv City Council and Hennadii Plis, the First Deputy Head. We must accept challenges together and move forward as partners", said Olesia Arkhypska, member of the Anticorruption Council at the Head of Kyiv City Administration, expert in governance at Transparency International Ukraine.
In June 2015, Transparency International Ukraine signed a memorandum with Kyiv City Council and the Kyiv Investment Agency (KIA) for the purpose of implementing anticorruption policies and provide openness of investment process in Kyiv.
In the summer of 2015, Vitalii Klychko decided to conduct a complete audit and restart KIA, engaging powerful consulting organization, namely "Deloitte and Touche", "Ward Howell Ukraine", "Talent Advisors" and Transparency International Ukraine. Due to the support of the International Renaissance Foundation they organized and conducted an audit, proposed new organizational structure and developed the draft activity concepts for KIA. One of the requirements of TI Ukraine from the audit is introduction of procedure for civil independent control over KIA.
The results were presented during the meeting of the Anticorruption Council at the Head of Kyiv City Administration in December 2015.
The Mayor of Kyiv, Vitalii Klychko, met the executive director of Transparency International, Kobus de Svardt and previously agreed on aplan of common anticorruption changes.
Klychko's order as of March 28th, 2016 provided the following documents:
– model of cooperation with investors;
– procedure of holding an investment competition. Yesterday, the Anticorruption Council at the Head of Kyiv City Administration supported the  decision of Kyiv City Council "On the Approval of the Provision on investment bids in Kyv";
– model of reorganized KIA activity;
– provision on KIA activity.
Ukrainian anticorruption war in the capital city "Investment Without Corruption" continues!