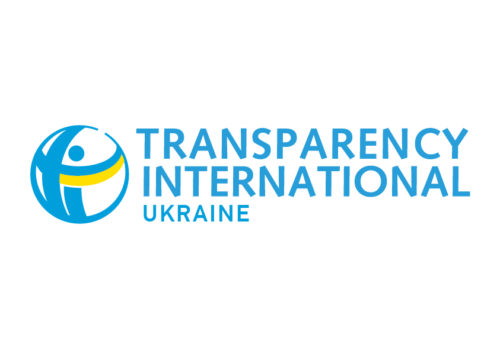 Transparency International Ukraine presents its new website, a new logo, and a new corporate identity.
Transparency International Ukraine is entering 2017 renewed! The Ukrainian chapter of the most well respected anti-corruption organization in the world is striving to eradicate corruption in the country. Transparency International Ukraine has updated its website, changed its logo, and developed a brand-book with the help of  the 'Publicis Visage' advertising agency.
«As we are a part of the Transparency International global movement, we decided to make our logo more similar to the original one, while continuing to accentuate our national identity at the same time. It will contribute to more clear association with the TI global movement and differ us from other chapters,» said Olha Tymchenko, the Head of the Communications Department at TI Ukraine.
TI Ukraine's new website is available at www.ti-ukraine.org. A new logo can be downloaded right from the website. The organization has its own brand-book, and a detailed set of instruction for the use of the logo and fonts are provided. All the TI Ukraine's visual materials will become unified.
This is another aspect of the changes the organization has undergone this year. In 2016, a new Executive Director and governing board was elected, strategic priorities have been updated, and the team is expanding. Refreshing our identity is the next logical step in these changes.
#
Contact  for media: Olga Tymchenko, Communications Department Head of Transparency International Ukraine

Tel. 050-352-96-18,

e-mail: tymchenko@ti-ukraine.org

Note:  Transparency International Ukraine is a national chapter of Transparency International, an anti-corruption NGO with over 90 national chapters; which operates in more than 100 countries. TI Ukraine's mission is to limit the increase of corruption in Ukraine by promoting transparency, accountability, and integrity in both the public authorities and civil society. You can learn more about the organization's activity on the website