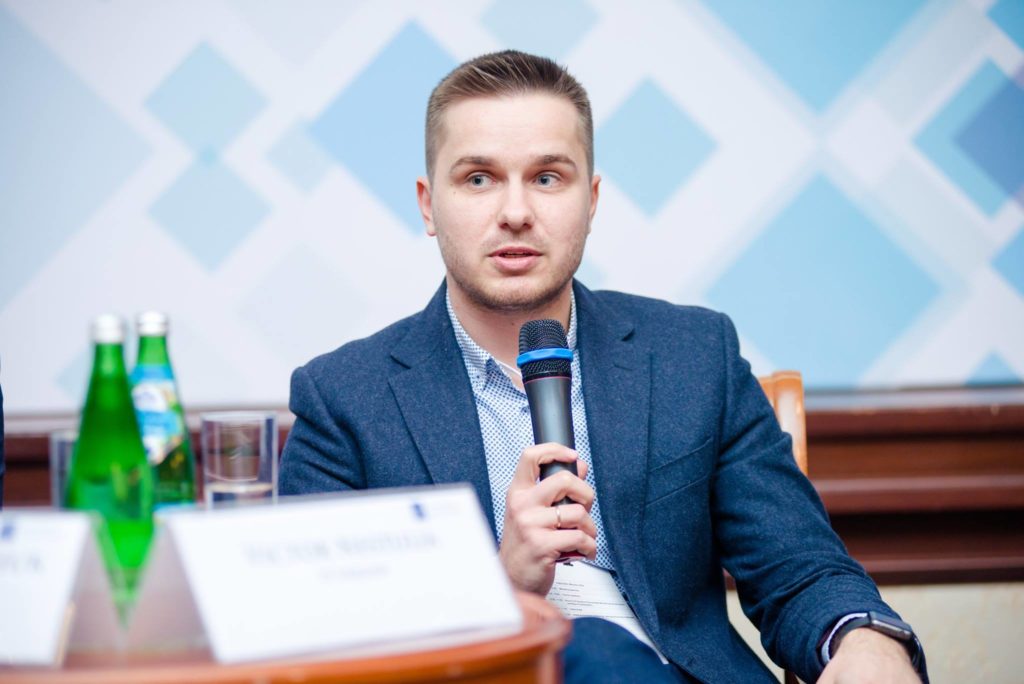 The presentation of the programme "Improving Transparency and Efficiency of Public Procurement in Ukraine Through The Cooperation With Civil Society" took place in Kiev, January 24. This training project is estimated to last for two years and aims to increase NGO's appraisal in public procurement monitoring.
Viktor Nestulia, the coordinator of Transparency International Ukraine's innovative projects, presented tools that are created with the support of the TI Ukraine. In particular, these are ProZorro analytics modules and an Internet portal for public procurement monitoring – Dozorro.
"Any indicator, built on simple data, can only indicate that something is wrong. Only after analyzing the documentation, can you precisely affirm that corruption has taken place. But the machine does not review the documentation there and does not make any conclusions. People do this. The Dozorro platform has to become such a platform, where journalists and activists will submit the information about their findings, achieved after reading the documents," explained Viktor.
According to the TI Ukraine representative in the field of procurement, above all it is necessary to concentrate on creating infrastructure that will help to monitor. This, in turn, will help to concentrate on enhancement of efficiency of these procurement.Viktor further added, conveying his hope for improvements: "When we create this infrastructure, when we work towards efficiency, then  the whole system will be improved, and the infustructure will be used by journalists. And they will give warnings about corruption".
Stephen King, partner of the Omidyar Network, who said: "We are proud to support Transparency International Ukraine and the project ProZorro. When we look at the investments we make for Ukraine, this is one of the most interesting, most exciting for us and has the greatest impact."
The programme "Improving Transparency and Efficiency of Public Procurement in Ukraine Through the Cooperation with Civil Society" is realised by the European Bank for Reconstruction and Development, the Partnership for Transparency Fund, Kyiv School of Economics in cooperation with Transparency International Ukraine.