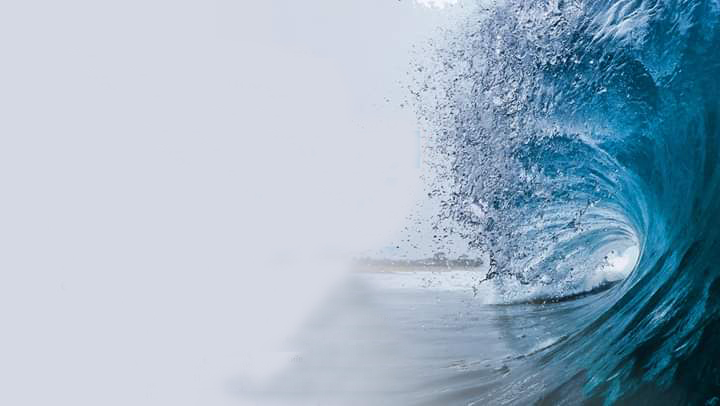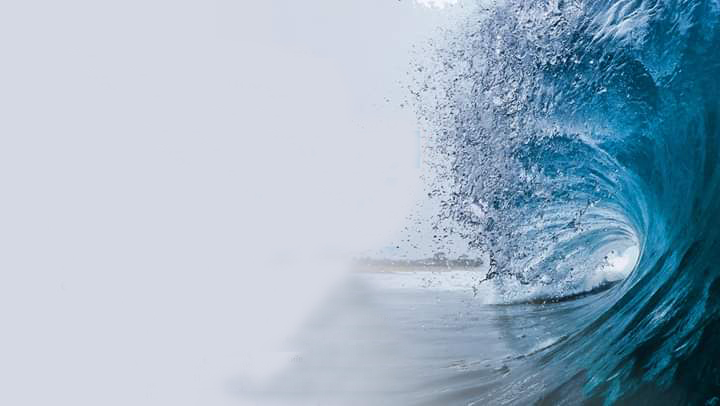 The first 6 months of 2020 were a real challenge for everyone, but even at this time there were victories. Transparency International Ukraine shares its achievements for the first half of the year.
From January 1 to June 30, the TI Ukraine team was represented at 67 events.  Given the conditions of the COVID-19 pandemic, most events (66%, or 44 events) took place online, the rest (34% or 23 events) were the events that took place before the quarantine.
Among these activities (all 67), the organization acted as:
hosts and co-hosts (50 events);
speakers or invited participants (17 events).
The vast majority of these activities were educational (67% of events), as well as consulting and expertise of TI Ukraine.  Among other activities were presentations of reports, public discussions and, less frequently, networking activities.
Despite the pandemic, in the six months our team was represented in all Ukrainian regions. Such an all-Ukraine coverage was made possible by a series of training webinars on procurement.
Also, during these six months:
the TI Ukraine team implemented and presented three studies: Transparency Ranking of 100 Largest Ukrainian Cities, "How the Anti-Monopoly Committee of Ukraine Works with Public Procurement: Dispute Analysis," and "Reasons for Termination of Agreements in Prozorro";
our experts conducted 39 trainings;
we developed tools for coronavirus procurement monitoring;
we wrote and published 24 op-eds and blogs posts.
There is more to come!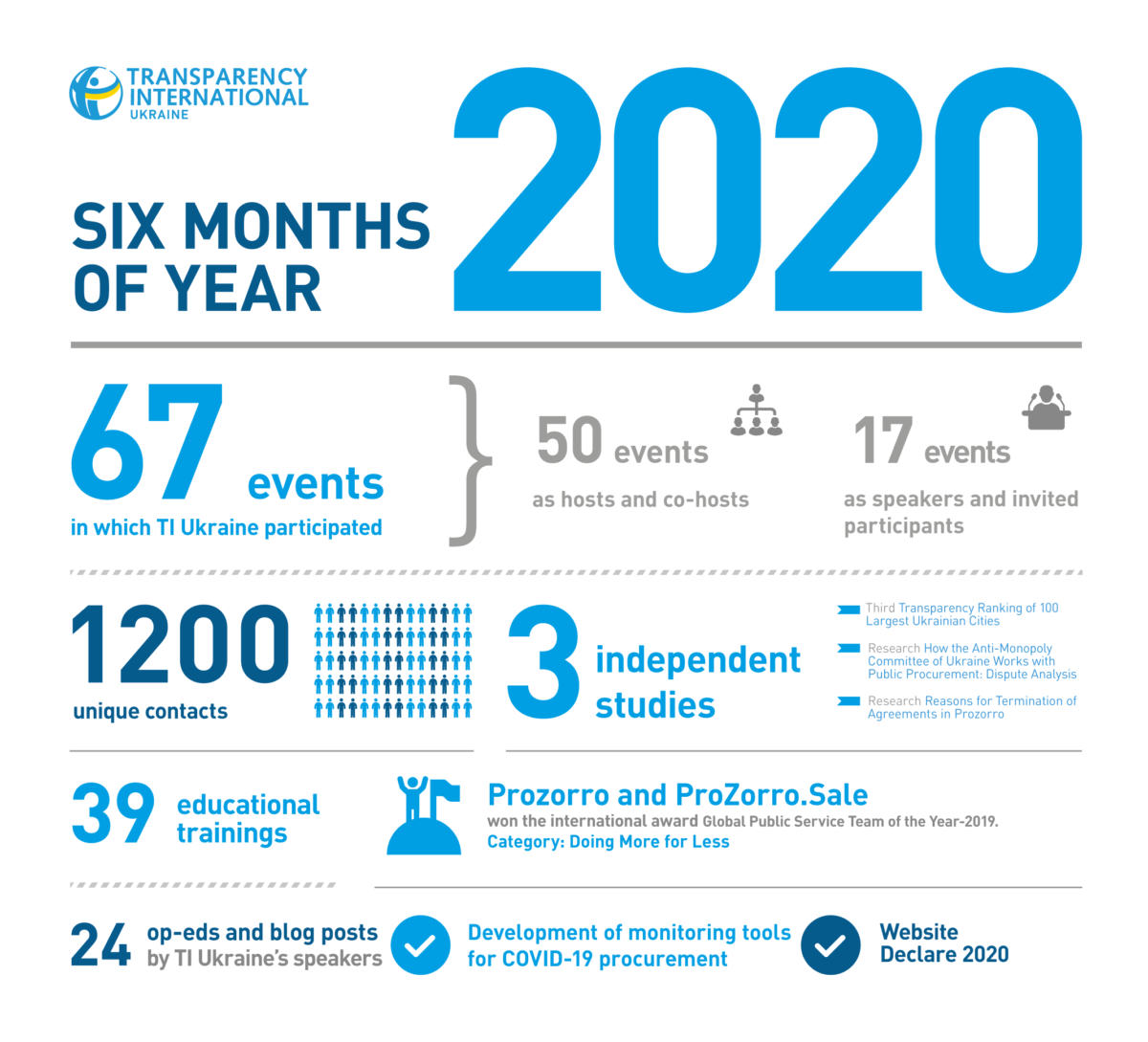 It is in the first half of this year that Prozorro and ProZorro. Sale won the prestigious international award Global Public Service Team of the Year-2019 (category Doing More for Less). And together with the NACP, the TI Ukraine team prepared and launched a convenient website Declare 2020.  The new website significantly simplified the filing of electronic declarations in spring.
With all the teaching, researching and explaining how to eradicate corruption in our country, we have a hot autumn ahead of us.