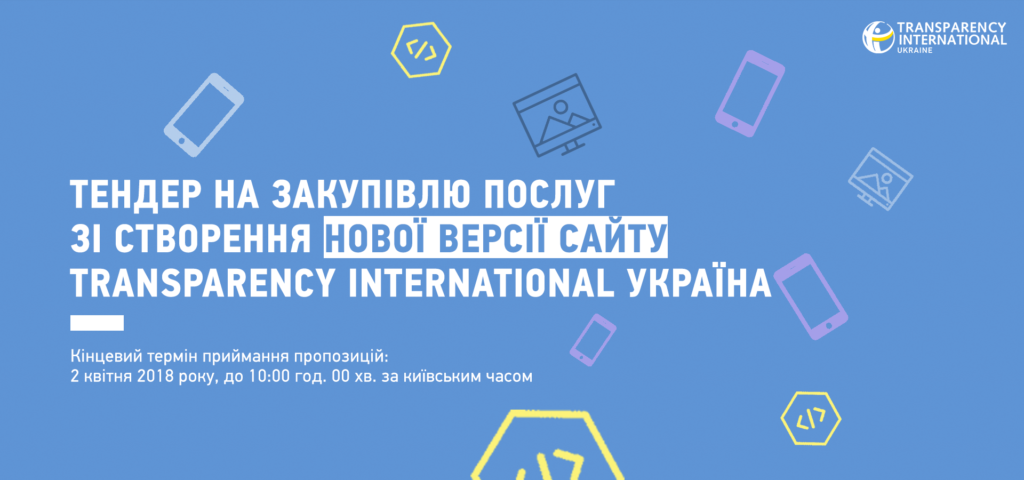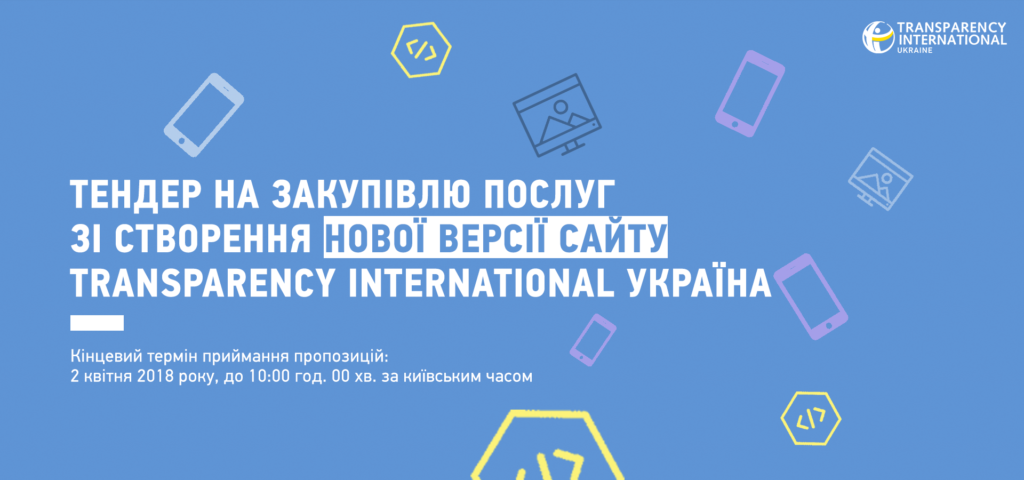 TERM OF DELIVERY: 04/16/2018 – 06/18/2018.
Draft ideas for new design should be submitted by May 7, 2018. The test version of the new website – by June 18, 2018.
EXPECTED RESULTS: Contract conclusion. Services of development of the new corporative web portal of Transparency International Ukraine, launching its final version at the ti-ukraine.org domain.
TENDER OFFERS SHOULD BE SENT AT THE EMAIL:
THE SUBMISSION DEADLINE FOR TENDER PROPOSALS FROM THE AUCTION PARTICIPANTS:
April 2, 2018, 10:00 AM, UTC+2
DISCLOSURE OF TENDER PROPOSALS FROM THE AUCTION PARTICIPANTS WILL START ON:
April 2, 2018, 10:15 AM, UTC+2
THE OFFICIAL REPRESENTATIVE OF THE CLIENT, WHO IS IN CHARGE OF COMMUNICATION WITH THE AUCTION PARTICIPANTS
Oleksandr Argat, Head of the Communication Department, TI Ukraine
е-mail: [email protected]
+38 093 844 24 81
Detailed guidelines are available in the Ukrainian version of the website and as well as in English at request to [email protected]