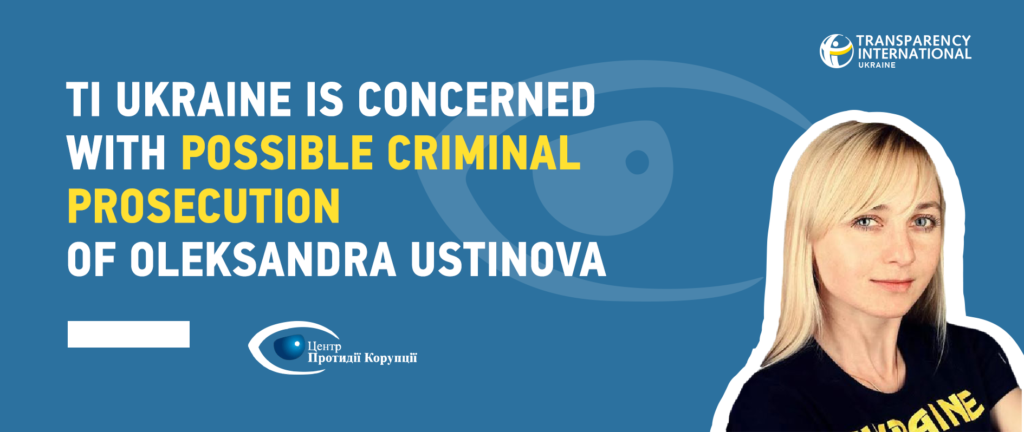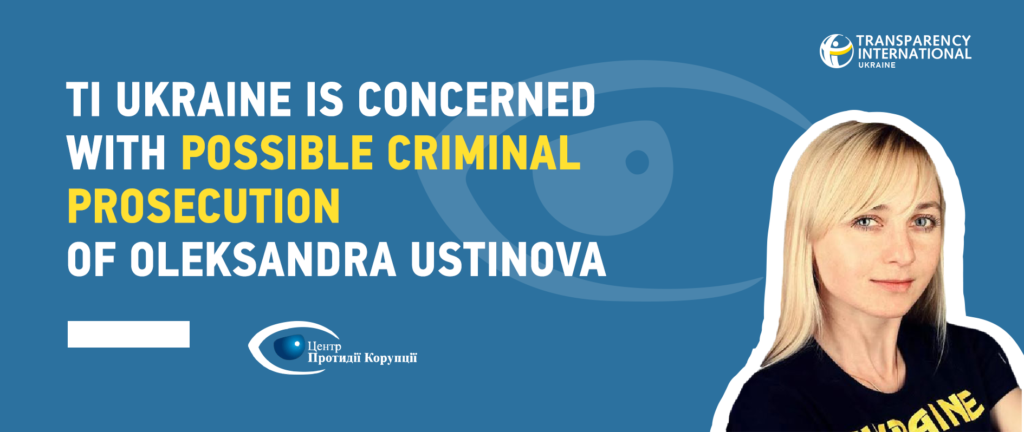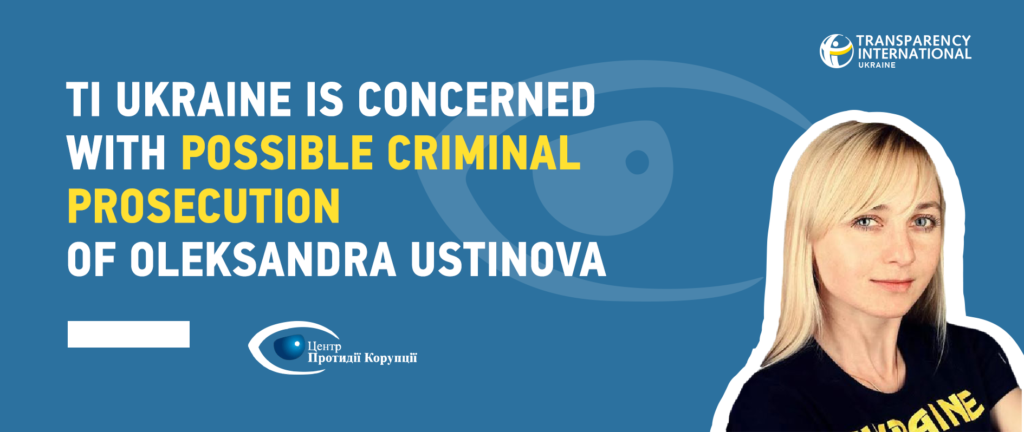 Registration of the criminal proceeding involving member of the board of CSO Anti-Corruption Action Center Oleksandra Ustinova and her husband can be viewed as pressure on anti-corruption organizations.
TI Ukraine considers the information on AntAC representative Ms. Ustinova being summoned to interrogation on alleged obstruction of journalist activity a worrying signal. The respective pre-trial proceeding has been registered in the National Police department in Boryspil airport and pertains to events that happened a year ago. In May of 2017, Ms. Ustinova and her husband responded to the provocative attacks by a citizen who described himself as a journalist.
Evidently, the formal reason for registration of the proceeding was this citizen's report filed with the National Police. We trust the investigative law enforcement agencies to remain objective in this case.
At the same time, we stress that the very fact of this proceeding being opened is a highly negative signal, which we view as intimidation of anti-corruption movement representatives.