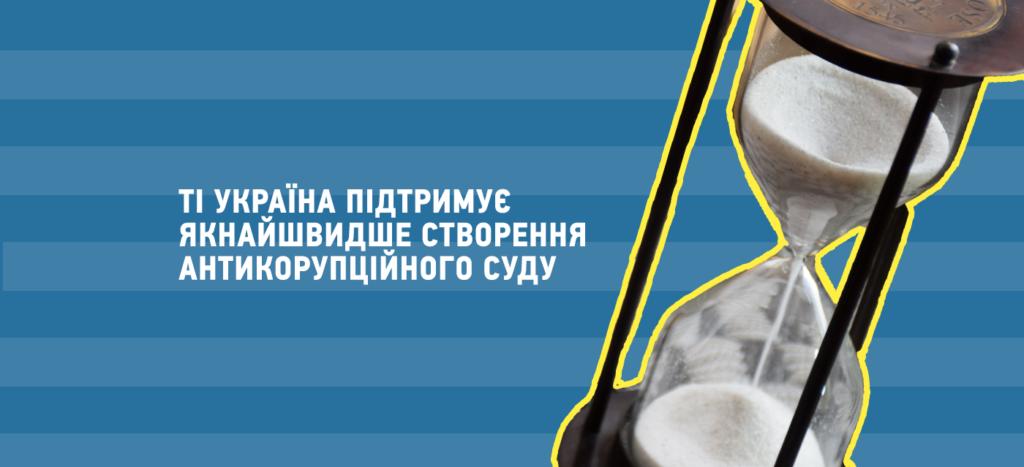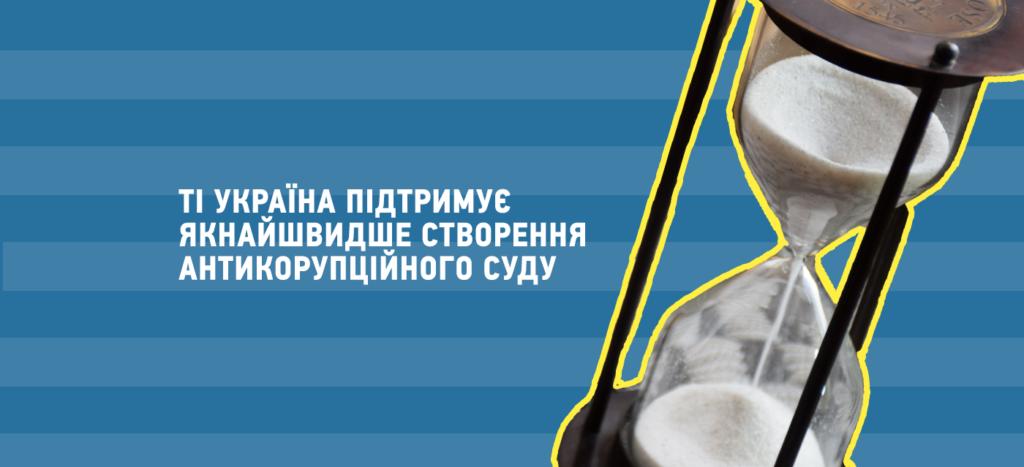 The President and the Verkhovna Rada have every possibility to finalize the legislation necessary for the launch of the High Anti-Corruption Court as early as June 21.
The Ukrainian chapter of the global anti-corruption network Transparency International welcomes the President's actions and the statements by coalition representatives concerning the launch of the Anti-Corruption Court. We believe that the date they have mentioned, 21 June 2018, is the best time to vote for the necessary draft laws. They include the technical draft law on creation of the High Anti-Corruption Court, which the president has already referred to the High Council of Justice for coordination and which has been unanimously supported by it, as well as draft law No. 7441, which must introduce the necessary amendments to the Law of Ukraine "On Judiciary and the Status of Judges."
At the same time, we emphasize that it is essential to introduce amendments to the Law "On the High Anti-Corruption Court" in the part of appeal review. We urge MPs to eliminate the provisions which allow cases to escape a hearing in the Appeal Chamber of the HACC. The provision in question stipulates review of cases which were reviewed by general jurisdiction courts before the launch of the HACC in the general appeal courts.
TI Ukraine's Executive Director Yaroslav Yurchyshyn believes that MPs need to approve the necessary amendments as soon as possible: "We remember the President's stance reflected in draft law 7440. He was in favor of all corruption-related cases being referred to the High Anti-Corruption Court. International partners, too, support review of appeals in the cases of grand corruption in the new institution. The provision supported by MPs on June 7 is either a purposeful diversion or an upsetting mistake. Either way, it can be fixed as early as this week."
TI Ukraine welcomes the authorities' intent to provide the conditions for the High Anti-Corruption Court to start working before the election race. Yet, we would like to underline that to do it, all branches of power need to be working in coordination. TI Ukraine believes that, provided the conditions are favorable, the High Anti-Corruption Court may start functioning at the beginning of 2019.
Contact for media: Oleksandr Argat

Head of Communication Department

Transparency International Ukraine

Phone: + 38 093 844 24 81

E-mail: [email protected]

Transparency International Ukraine is a national chapter of Transparency International, an anti-corruption NGO which operates in more than 100 countries. TI Ukraine's mission is to limit the increase of corruption in Ukraine by promoting transparency, accountability, and integrity in both the public authorities and civil society. You can learn more about the organization's activity on the website www.ti-ukraine.org