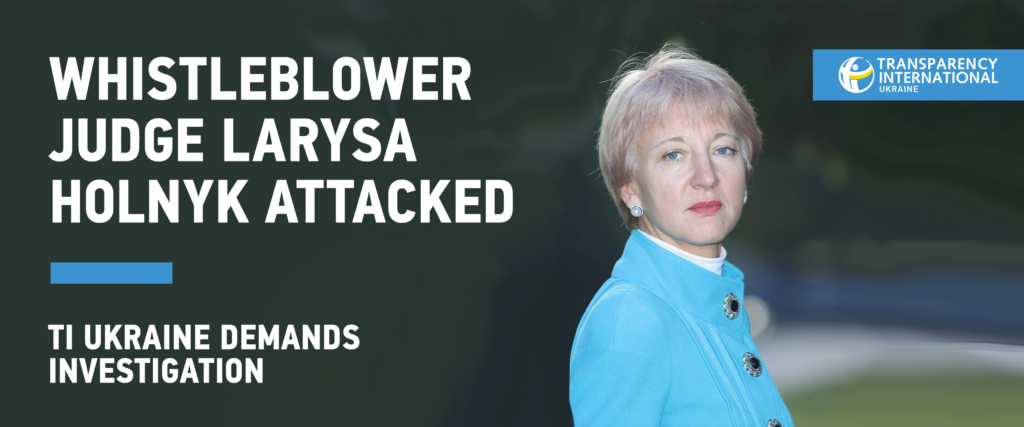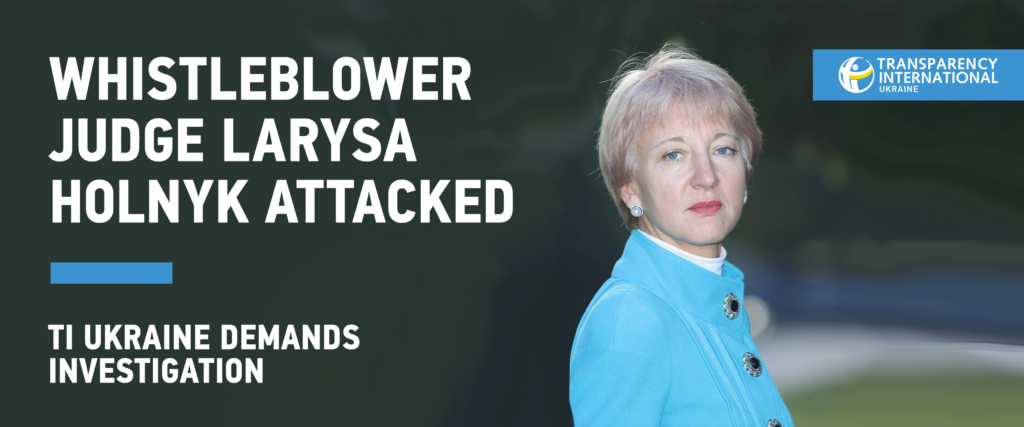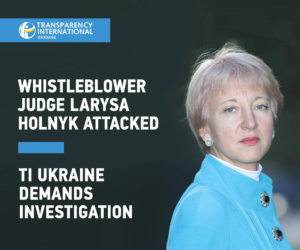 Today, on November 22 at approximately 5:30 PM, whistleblower judge Larysa Holnyk and her husband Ihor Havrylenko were severely beaten in Poltava. The two were attacked in the city center when they were going home from Oktiabrskyi rayon court where Ms. Holnyk works. The victims say they were attacked by two men in masks who immediately started beating them with pipes. Ihor Havrylenko has leg injuries, Larysa Holnyk went to hospital with a head injury and a concussion. The attackers fled from the site.
Ihor Havrylenko is convinced that the attack was connected with Ms. Holnyk's active anti-corruption work. Back in May of 2016, she published the video where mayor of Poltava Oleksandr Mamay tried to "negotiate" closure of the administrative proceedings against him. Besides, the NAPC issued a statutory note concerning the head of Oktiabrskyi rayon court who tried to pressure Larysa Holnyk.
TI Ukraine insists that reprisals against corruption whistleblowers are unacceptable and demands prompt and fair investigation of the crime.