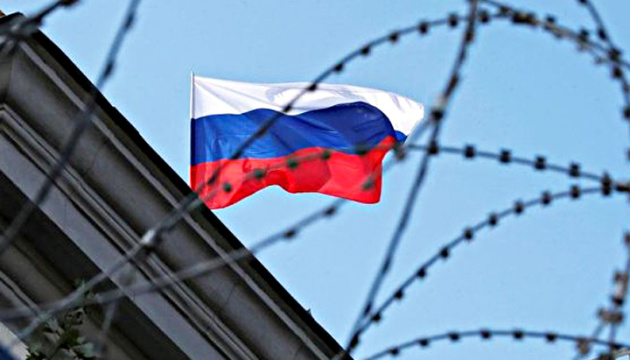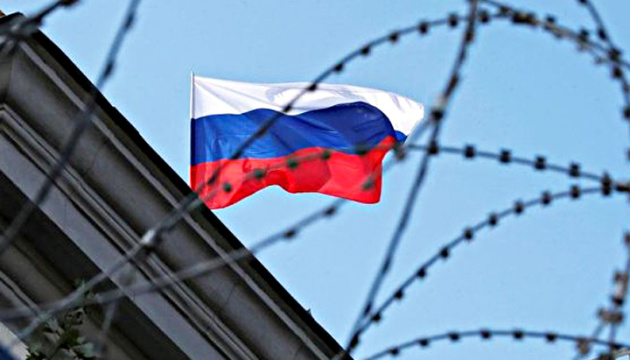 In response to the full-scale war of russia against Ukraine, more than 9,000 sanctions were imposed on russia. For example, the European Union has agreed on seven sanctions packages. They provide for a wide range of sectoral measures, including restrictions on finance, energy, technology, and dual-use goods, industry, transport, and luxury goods.
In June, the president of russia vladimir putin called the sanctions against russia "insane and thoughtless" and added that the russian economy allegedly coped with them.
"We will normalize the economic situation step by step. The russian business and authorities of russia worked together united. We have suppressed the inflationary surge, public finances are sustainable," said the russian president during a speech at the st. petersburg Economic Forum.
So, how does it really work: do sanctions against russia work, and do they hit the country's economy hard enough?
Expert opinions
Western experts mostly agree on the point that the effect of the restrictions on russia could not be avoided. Experts cite various arguments:
more than a thousand foreign companies, representing 30% to 40% of russian GDP, have left the market;
the budget of russia became deficit for the first time;
import substitution is a very complex process, since the russian industry needs Western raw materials and technologies;
The EU expects the fall of the russian economy by 10%; Maria Shahina from the International Institute for Strategic Studies in Zürich expects a fall of 6%.
How have the sanctions affected different spheres of the economy? 
Stock market
Capital outflows from russia, according to its own central bank, may amount to USD 246 billion in 2022, which is three times higher than last year. In the fourth quarter of 2021, USD 20 billion was withdrawn from russia, and in the first quarter of 2022 — already USD 70 billion. Capital owners are actively investing in real estate in the UAE.
Since February 28, the central bank has not allowed the moscow stock exchange to open for almost a month due to the threat of collapse. And foreign investors were forbidden to sell securities. In April, Britain officially called off moscow Stock Exchange's status as recognized. This means that investors will no longer have access to tax benefits in Britain when trading securities on the moscow stock exchange. The moscow exchange index halved, the shares of Rosneft and Gazprom dropped the most.
Inflation
The collapse of the ruble exchange rate caused a significant increase in food prices. For example, ordinary drinking water in 5-liter bottles increased in price by 42%, sunflower oil increased in price by a third, sour cream — by a quarter, sausage — by one and a half times, and melted cheese — twice.
However, according to the estimates of the ministry of economy of russia in May, inflation allegedly slowed down to a record low of 17%, and retail allegedly increased by only 11.8% since the beginning of the year.
International trade
Import
Compared to 2021, rf import from the US decreased by 85%, from the EU — by 45%. In particular, the import of vehicles, cars, mechanical devices used by russia for the production of military equipment dropped significantly.
Under the influence of sanctions, technological, production, and logistics chains were disrupted. Many industrial enterprises in russia reduce or cease production due to the disruption of external contracts. Thus, some planes in russia got disassembled to get spare parts for others.
Export
Raw materials and energy carriers rank first in the structure of russian export — more than 60%. And in recent months, this share has even increased due to a significant decline in most industries.
In the first hundred days of the war, russia's income from energy exports amounted to EUR 93 billion. The EU imported 61% of this volume for approximately EUR 57 billion. The largest importers during this period were China (EUR 12.6 billion), Germany (EUR 12.1 billion), and Italy (EUR 7.8 billion). In the gas balance of Europe, gas from russia accounts for more than 40%, and in the structure of russian gas export, the EU accounts for 83%. The loss of the European sales market will have greater consequences for the russian economy than for the EU. Nevertheless, russia continues gas blackmail — the main tool of russia's influence on European consumers. In June-July, Gazprom reduced its supply to Europe by almost 70%.
The EU is also trying to reduce its dependence on russian gas — the corresponding plan has already been presented. It involves the diversification of gas supplies to produce heat and electricity. Moreover, European leaders decided to continue the operation of nuclear power plants, to invest in the development of renewable energy sources. It is expected that thanks to these measures, Europe will be able to compensate for russian gas in 1-3 years.
The sixth package of EU sanctions imposed a ban on russian oil being transported by sea. The share of russia in European oil imports is approximately 25%. But for russia, the EU market is key — more than half of its oil export go there. Oil sanctions were also imposed by the United States, Canada, Australia, Japan, Switzerland, and Britain.
Russia is trying to reduce the impact of Western sanctions by reorienting its export routes to Asian countries — mainly to China and India. However, the eastward direction of russia lacks such a developed pipeline network as it has in Europe. Moreover, cooperation with Asian countries is not as beneficial as with Europe. China and India are using Western sanctions on russia to their advantage — buying russian oil at prices lower than market prices.
In the first six months of 2022, russian-Chinese trade increased by a quarter compared to last year and amounted to almost USD 78 billion. In general, export from russia increased by 50% and was twice as big as import from China. Energy carriers account for the lion's share of russian export, and grain supplies have also increased sharply. India has become a significant importer of russian oil, buying 18% of the country's exports.
What else needs to be done?
Does the positive sanctions news mean that we have already done what is possible and necessary in this area? No. These restrictions are not enough to completely and as quickly as possible stop the russian war machine; moreover, sanctions do not start to function immediately. Therefore, the world needs to strengthen those restrictions that are already working and impose new ones.
Income from energy carriers exports remains a key factor in the financing of the russian army. Finance minister of russia anton siluanov said that the country's profits from fossil fuel exports this year will increase to EUR 14 billion (due to high prices), and part of the increased revenues will be directed to financing a "special operation" in Ukraine. Russia spends approximately EUR 840 million a day on the invasion, so far, the income from fossil fuel exports exceeds this amount. Therefore, it is already necessary to strengthen sanctions against russia, extending them to all energy carriers exported by russia, and to involve Asian countries in the imposition of sanctions. 
It is also crucial for the US to recognize russia as a state sponsor of terrorism. In such a case, sanctions are envisaged against other states that maintain trade relations with the sponsor of terrorism. Four countries — Iran, the Democratic People's Republic of Korea, Cuba, and Syria — are now included in the list of sponsors of terrorism in the United States.
In addition, it is necessary to introduce a visa ban for russians, disconnect all their banks from the SWIFT system and introduce more personal sanctions, in particular on the heads of companies of the military-industrial complex. It is also important to think ahead — what other restrictions can reduce russia's financial capabilities.
This publication was prepared with the financial support of the European Union. Its contents are the sole responsibility of Transparency International Ukraine and do not necessarily reflect the views of the European Union.