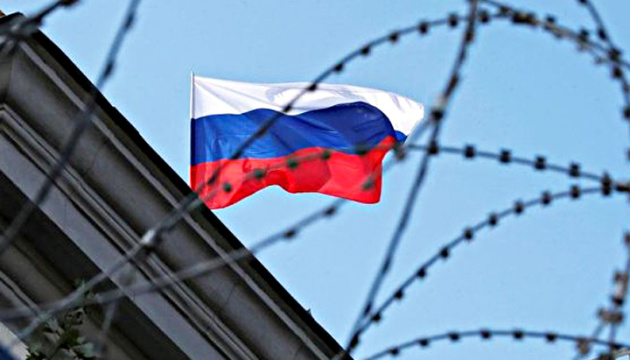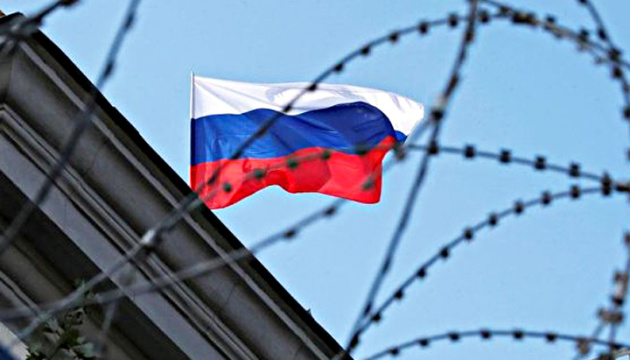 APPEAL TO EU AND UK INSTITUTIONS OVERSEEING SANCTIONS
We, representatives of Ukrainian and international civil society and academia, are outraged about the recent instances of lifting sanctions from pro-Kremlin actors and their associates, as well as attempts to exclude certain kremligarchs from sanction lists and whitewash their reputation.
On 1 March, Leonid Volkov, the chairman of Alexey Navalny's Anti-Corruption Foundation from russia, suggested in Bloomberg article that EU and UK officials should lift sanctions from certain kremligarchs that he finds acceptable as an incentive for other russian tycoons to break with Vladimir Putin. He argued that "only with an exit strategy will sanctions be effective" and that oligarchs who condemn the war "have to be presented with a clear option – do this and this and sanctions will be lifted." In particular, Volkov cited billionaire Mikhail Fridman and his partners in the Alfa Bank as examples of tycoons deserving of sanctions relief as he did not believe that "they were somehow connected to Putin's regime" or "should be held responsible for his crimes".
At the time when the regime built by Putin and oligarchs is committing genocide, we find such proposals and statements unacceptable and morally and politically corrupt. Ukraine and its allies in the West do not owe russian oligarchs anything, instead we expect full reparations. If oligarchs want an exit strategy from Putin, they can do it right now through existing witness protection schemes or other ways to legally come clean of their decades long crimes hand-in-hand with the Kremlin. This attempt at whitewash and getting "options" to buy way out of sanctions for patron buddies will not achieve anything except further discredit those who act as oligarchs' lobbyists under the guise of anti-corruption activists.
Reasons for keeping Alfa Bank kremligarchs under sanctions remain the same and are derived from overwhelming public sources that any reasonable anti-corruption investigator can easily verify. These reasons include proximity to Putin, his Kremlin circle and russian intelligence, undermining sovereignty of Ukraine, funding of russian defense industry and strategic exports/trade, outright corruption in oil deals micro-managed personally by Putin and Sechin, multiple instances of corporate raiding, undermining of Western institutions and security, and attacks on US, UK and other media, civil society and activists with the goal to silence free speech and criticism.
We strongly urge the Council of the European Union, the EU Court of Justice, UK Government and all other relevant EU/UK Institutions that are engaged in the review process of sanctions on russia:
–          Keep Alfa Bank kremligarchs and all Putin's close associates under sanctions until the end of the war and full reparations are paid by russia to Ukraine
–          Publish more information about crimes of russian oligarchs as we know Western law enforcement has additional information on their activity still kept away from public eyes
–        Disclose the information about the exact amount of frozen assets in each country in relation to each sanctioned person and company
–          Expand sanctions on russian oligarchs and expedite reparations from them to Ukraine's war effort, recovery, and reconstruction
Organizational signatories:
Anti-corruption Action Centre
International Centre for Ukrainian Victory
Center for Analytical Studies and Countering Hybrid Threats
All-Ukrainian Association Automaidan
Joint Baltic American National Committee (JBANC), USA
Transparency International Ukraine
DEJURE Foundation
European Resilience Initiative Center, Germany
Individual signatories:
Tetiana Shevchuk, Anti-corruption Action Centre, Kyiv
Daria Kaleniuk, Anti-corruption Action Centre, Kyiv
Ilya Zaslavskiy, Underminers.info, Washington, D.C.
Hanna Hopko, NGO "ANTS", Kyiv
Yaroslav Sydorovych, NGO "ANTS", Kyiv
Nataliya Fedorovych, NGO "ANTS", Kyiv
Mykhailo Gonchar, CGS Strategy XXI, Kyiv
Serhiy Savchenko, Center for Analytical Studies and Countering Hybrid Threats, Kyiv
Yevhen Mahda, Igor Sikorsky's NTUU "KPI", Kyiv
Volodymyr Horbach, Institute for Northern Eurasia Transformation, Kyiv
Marius Laurinavičius, an independent analyst, Lithuania
Kateryna Butko, All-Ukrainian Association Automaidan, Kyiv
Karl Altau, Joint Baltic American National Committee (JBANC), USA
Tom Mueller, anti-corruption expert, author of Crisis of Conscience: Whistleblowing in an Age of Fraud, USA
Andrii Borovyk, Transparency International Ukraine
Alina Mykhailova, Member of Kyiv City Council, combat paramedic, Ukraine
Yaroslav Yurchyshyn, Member of Parliament, Kyiv, Ukraine
Oleksandra Matviichuk, head of the Center for Civil Liberties, Ukraine
Maryna Khromykh, DEJURE Foundation, Kyiv
Serhiy Prytula, volunteer and founder of Prytula Charity Foundation, Ukraine
Martin Dewhirst, University of Glasgow (retired), UK
James Sherr, International Centre for Defence and Security, Estonia
James Nixey, Director, Russia and Eurasia Programme, Chatham House, UK
Karine Orlova, exiled journalist, Washington, D.C.
Viktor Kononenko, Lieutenant General, deputy head of the Security Service of Ukraine (SBU) in 2017-19, Ukraine
Michael Johnston, Colgate University, USA
Khrystyna Rybachok, European Values Center, Ukraine-Czech Republic
Irene Kenyon, United States
Sergej Sumlenny, European Resilience Initiative Center, Germany
Pavel Havlicek, Association for International Affairs in Prague, Czechia
Iuliia Berezovskaia, President of Association Grani, France
Peter Reddaway, Professor of Political Science, George Washington University, USA
Andrei Sannikov, Belarusian opposition politician, Warsaw
Andrey Sidelnikov, international movement "Speak Up!", UK
Dmitry Smelyansky, Arts Against Aggression, USA
Prof. Dr. Andreas Heinemann-Grueder, University of Friedrich-Wihelms-Universitat, Bonn
Josef Zissels, co-president of the Association of the Jewish Organizations and Communities of Ukraine, Kyiv
The appeal is open for further signatures, please fill in the form
Ukraine and its allies in the West do not owe russian oligarchs anything, instead we expect full reparations.