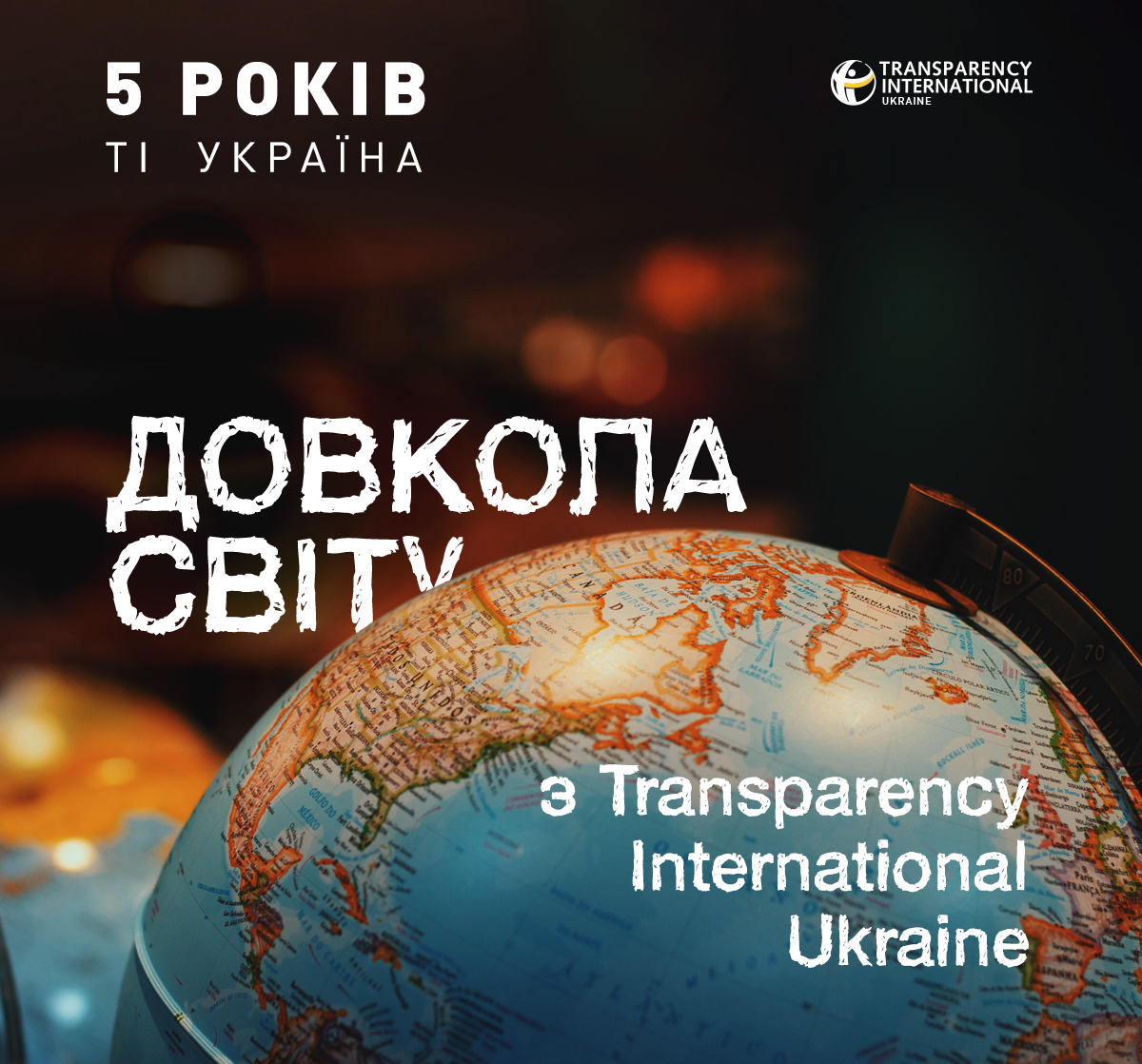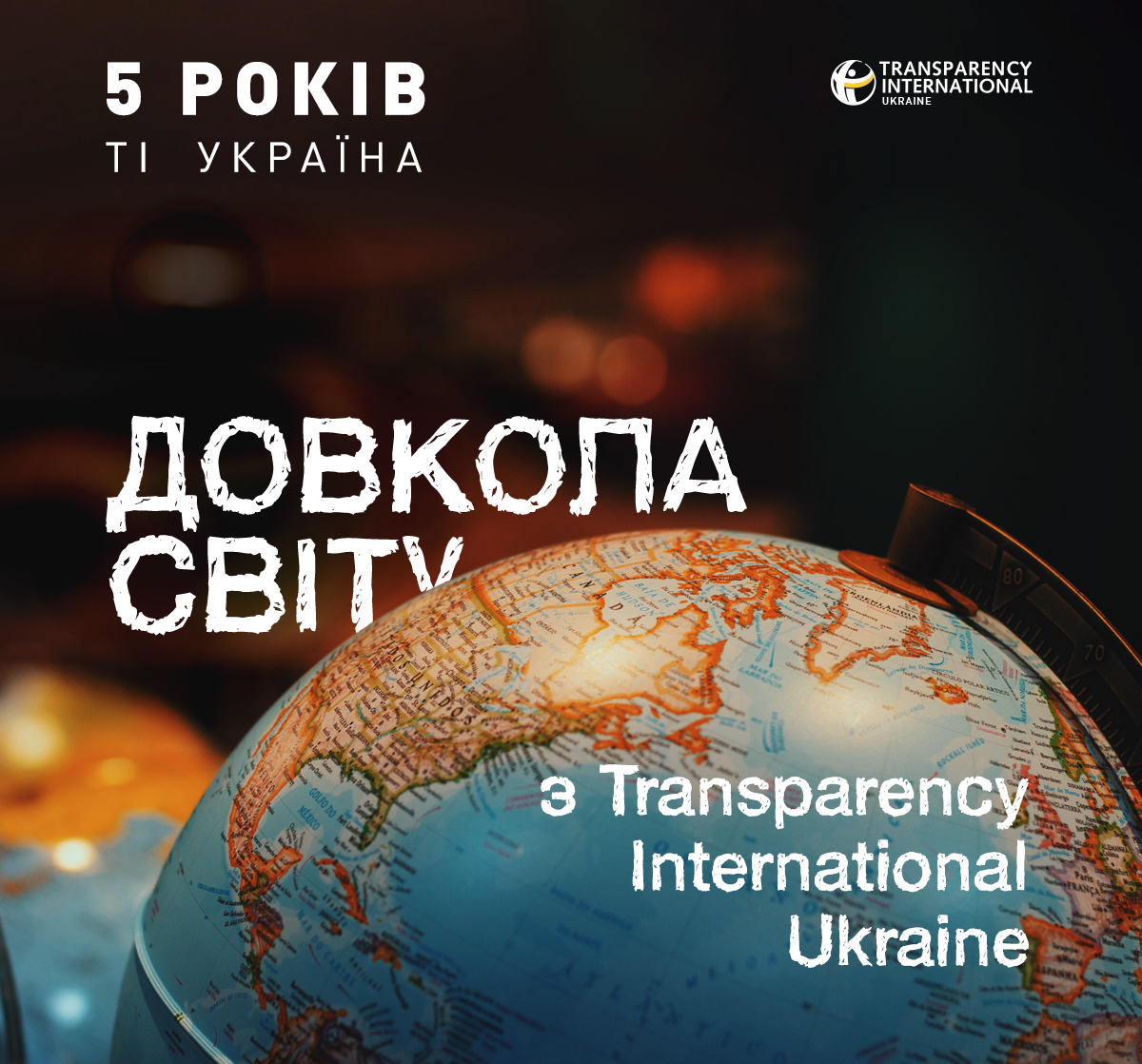 An important thing is happening soon. And not just for us. It is 5 years of full accreditation of a representative of Transparency International global movement. There are TI offices in more than 100 countries of the world. That is why we want to tell you about what we have managed to do in this extended anti-corruption family, how we share the Ukrainian innovations with the world, and what we have accomplished together with our international partners.
Corruption Perceptions Index. The global anti-corruption movement Transparency International publishes CPI annually. It is a world countries' top list according to the perception of corruption: 0 points – full-scale manifestations of corruption, 100 – a country clear of corruption. After publishing it, we provide authorities with recommendations. Each step from the list can raise Ukraine up the Index. These points account for different fields and anti-corruption institutions. For instance, we have been emphasizing the NACP reboot for several years. In 5 years, we have given 35 recommendations for Ukraine to get closer to the CPI leaders. What the authorities managed to accomplish in 2019 you can check yourselves as well as start making bets on how many points Ukraine will get because the new CPI will be published in several months.
Involvement in international research. Information from TI Ukraine's alternative report on the implementation of the Istanbul anti-corruption plan recommendations for Ukraine has been included in the report of Organization for Economic Co-operation and Development. We have been working on the European Capitals Transparency Ranking together with Transparency International offices of different countries, according to which, Kyiv is one of the most transparent cities alongside Vilnius, Madrid, Prague, Pristina, and Tallinn. Of course, it's not about the smog in Kyiv, but about the access to public information via city councils' websites and because of responses to the requests. What is more, our colleagues frequently conduct their mini-researches, namely, to get the Ukrainians acquainted with the successful international models of whistleblowers' protection.
We share our victories with the world. ProZorro's Public Procurement System, DOZORRO's steady control for tender irregularities, ProZorro's public e-auctions. Sales are not the only innovations known outside Ukraine. These systems have received international awards for efficiency, leadership in open data as the best anti-corruption startup. World-famous publications such as Forbes and Wired have written about them. Students study the case of ProZorro in Stanford.
International initiative Open Government Partnership (OGP) included the story of public engagement with monitoring of public procurement into the "celebrity reforms" selection. Open Contracting Partnership describes ProZorro as the story of genuine influence and uses our example in promoting open contracts all over the world.
And TI Ukraine, which was supervising them, is happy to tell which countries can implement it. Moldova, Poland, Indonesia, Nigeria, Armenia, the Philippines, and others have been already interested. This year alone, for instance, in Canada, Uzbekistan, Chile, and Thailand Anastasiya Kozlovtseva, our Head of International Relations Department, has been unraveling how the DOZORRO manages to prevent violations in procurement, and how risk indicators and artificial intelligence work. Oleksandr Kalitenko, our legal advisor, shared the experience of e-declaration in Ukraine with his colleagues from TI Sri Lanka, because in their country officials still prefer physical declarations.
Ukraine has become the first country to have joined the international register of beneficial owners and to have started developing new trends of global partnership. This memorandum was signed by TI Ukraine back in May 2017 during our conference on the seized assets recovery.
We admit there is still something to work on. We keep informing the international community about the anti-corruption priorities in the first place. We are talking about bilateral meetings and interviews for foreign media as well as weekly mailing list. During the Revolution of Dignity TI offices all over the world and international partners were receiving such a digest daily! Now, for instance, legal analysis of draft laws on anti-corruption and judicial reforms comes in the form of understandable and brief infographics from Olena Zenchenko, our designer. Owing to our collaboration with partners the IMF has included the launch of the High Anti-Corruption Court of Ukraine into its requirements on the Ukrainian government as the condition for further cooperation.
We invite world's best experts in successful fight against corruption to Ukraine. José Ugaz, one of the world's most famous corruption fighters, is coming October 30th to give a lecture at NaUKMA. This is the person, who put president of Peru behind bars (who was actually the one to have appointed him), opened 200 cases against the criminal network and returned USD 75 mil to the budget. We used to hold open meetings on conflict of interests and corruption risks in the EU, protection of whistleblowers, lobbying, political corruption, and open cities together with the representatives of TI from the Czech Republic, Great Britain and other countries.
We thank all our partners from the public and business sector, government, donor and international community, but for which all the above-mentioned would have been impossible.