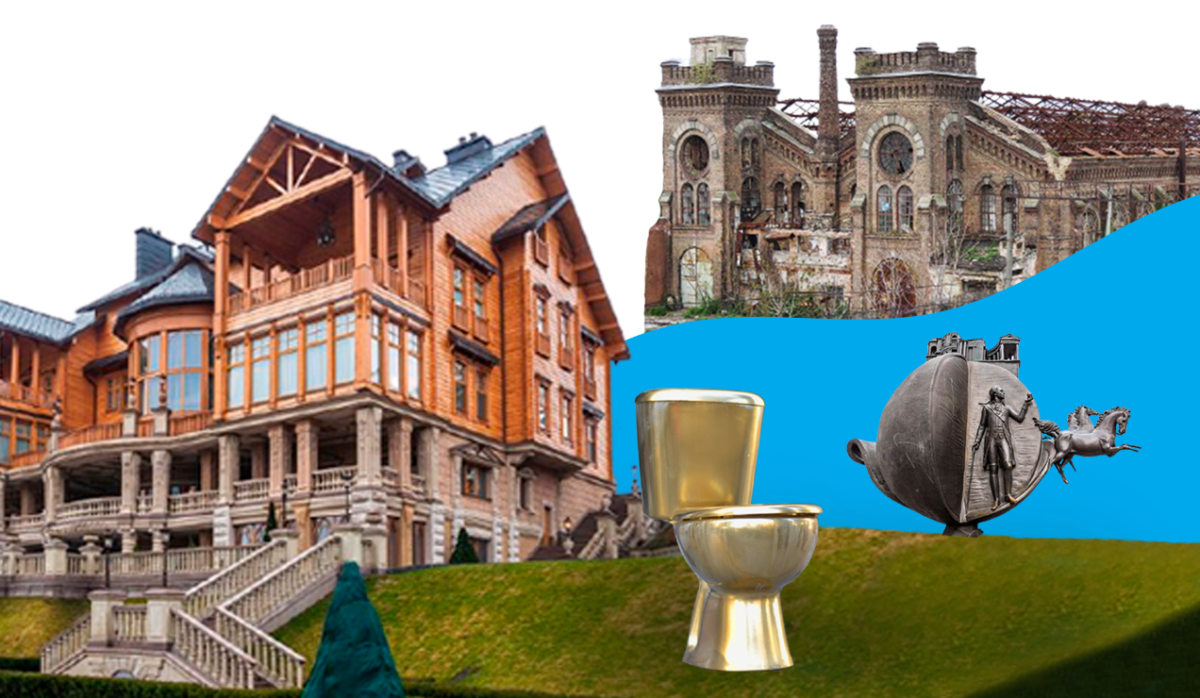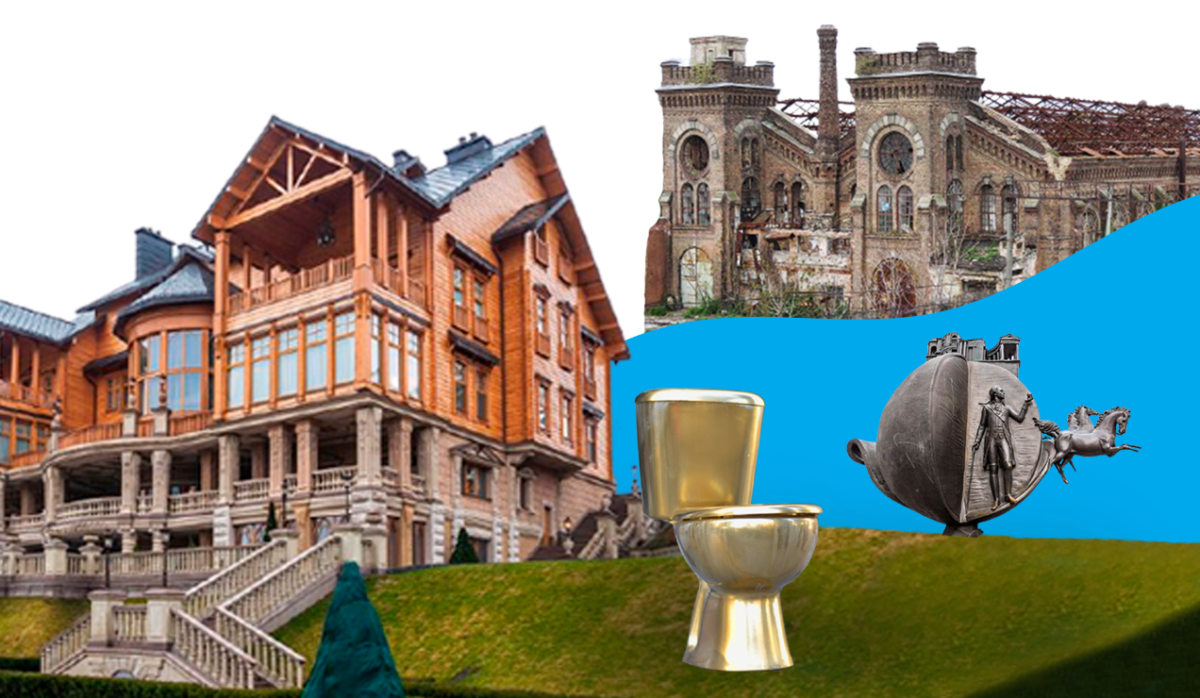 Arrived in a new city and already visited all the botanical gardens and museums? Do you have still a few days left, and don't know where else to go and what to see?
You will definitely not be bored with our (anti-)corruption guide! We have collected for you several top-notch locations that are not included in the tourist lists. We are certain that some of them are even worth a separate visit to the city. Let's go see it!
Monuments 
Monument to an unknown corrupt official in Chernivtsi — this is an art object in the form of a coin. Its one side features a copy of the US dollar, and the other — an Austrian kreutzer with the image of Archduchess Maria Teresa. The coin is held by three hands, one of which gives, and the other two take it. 
The monument is located on Olha Kobylianska street, where vandals tried to damage it. In addition, according to the author Anatolii Fedirko, anyone who touches the coin will never see money again in their life.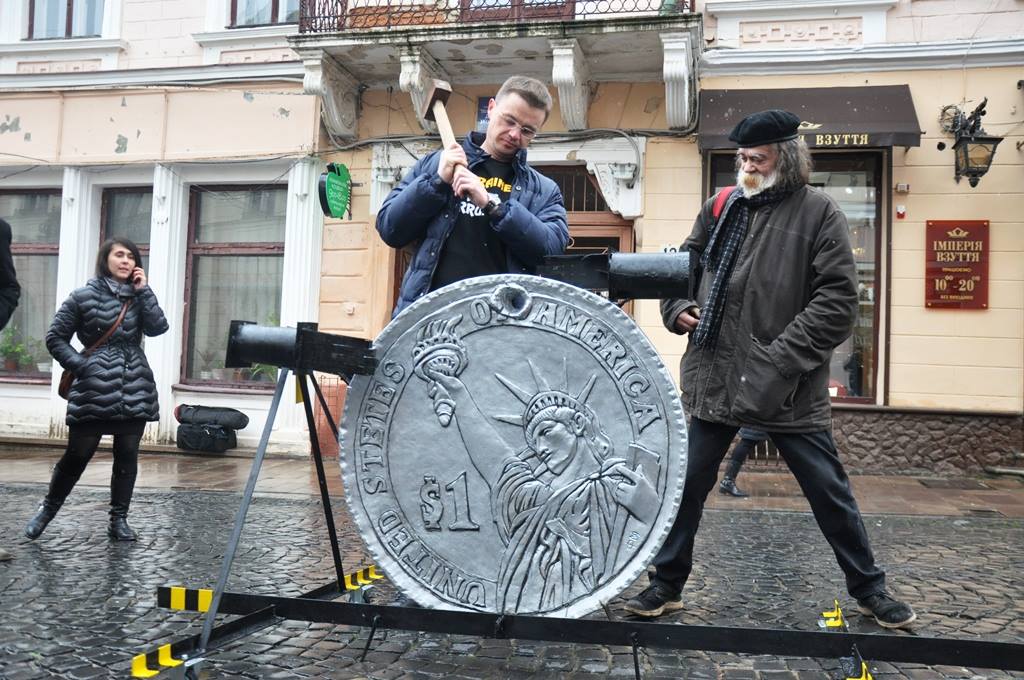 For those who decided to visit Mezhyhirya, just to look into the golden toilet mentioned in hundreds of jokes and legends, we have good news: you won't have to go far. A separate monument to this "work of art" was erected by students in Bessarabska square. However, there is a possibility that someone has already taken it this masterpiece to install in their home.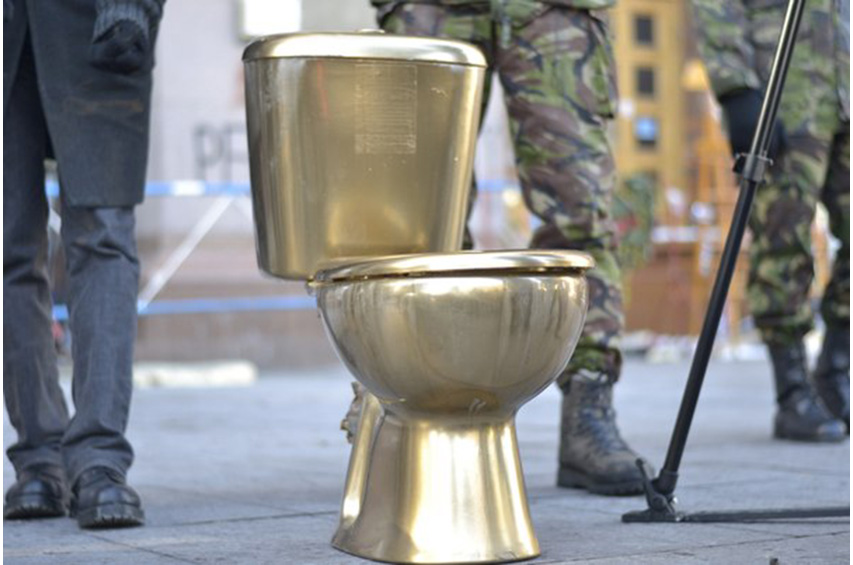 No less ambiguous is the monument to the golden orange in Odesa. It is known as a monument to the bribe among the locals. 3,000 oranges sent to St. Petersburg to Paul I were a kind of bribe for the emperor to resume financing the port of Odesa. The bribe was successful, as funding was soon restored.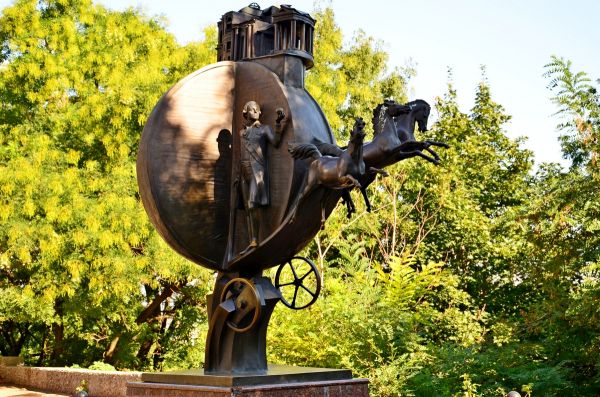 Attractions
In our guide, you cannot do without the main "attribute" of corruption in Ukraine — the National Park Mezhyhirya. Several thousand square meters, which previously belonged to the fugitive president Yanukovych, are now state property. Anyone can see how grandly he lived. Additionally, tourists are offered to have a picnic, view a collection of retro cars and take photos at the entrance with Pochekun, who can't help waiting for the unfortunate owner. 
Yanukovych is often associated with Mezhyhirya, but there is one more grand attraction — a hunting lodge in Sukholuchchia. Located near the house in the Vyshhorodskyi district, the private territory is no less impressive than the residence. 30,000 hectares, a two-story estate with gilded furniture (because why not). During the cadence of the 4th president, the possession was impossible to look at from any angle, even if you sailed up on a boat, you could be turned around. Now, the house is owned by a chain of hotels and restaurants, so anyone can relax there.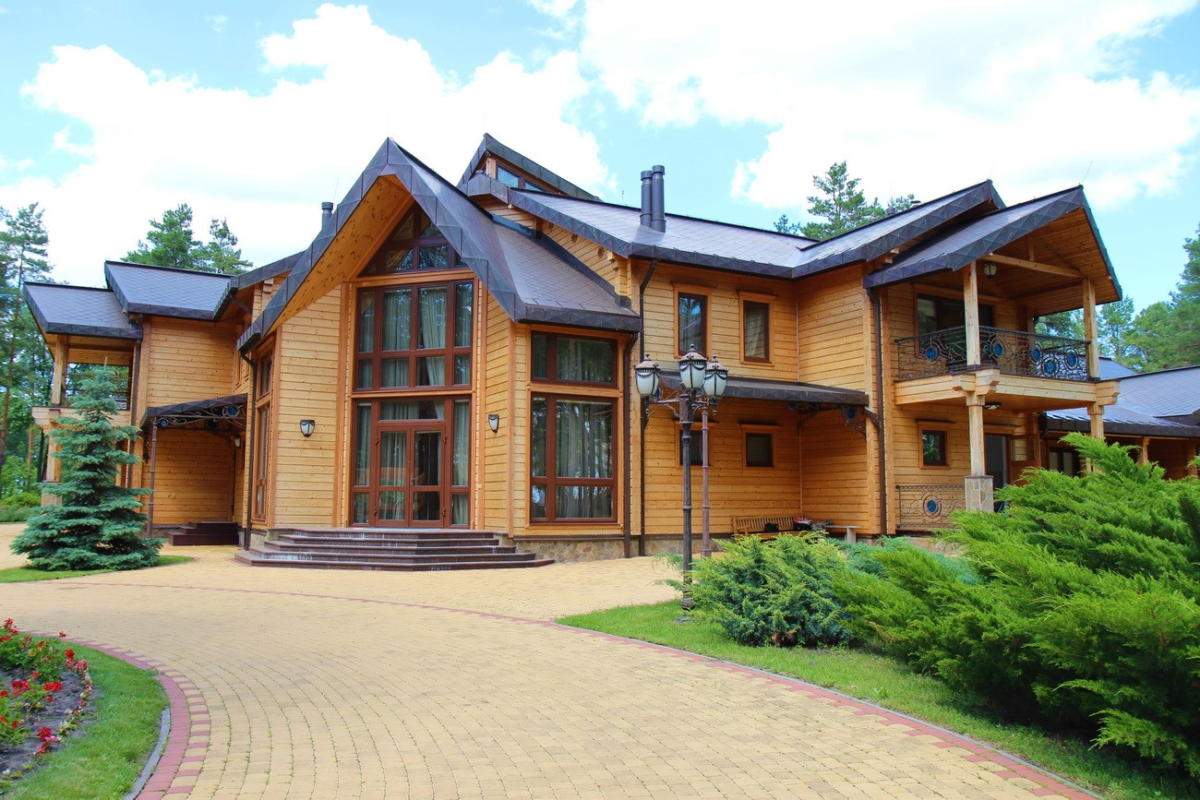 Another Yanukovych's estate in Koncha-Zaspa belongs to his friend Yurii Ivaniushchenko, who supported titushky during the Revolution of Dignity and laundered budget funds received from greenhouse gas emission quotas under the Kyoto Protocols. An administrative and office building, a central building, a cinema, and concert hall, an art gallery, a garden of ornamental plants, three artificial lakes and a pier — all this is grander than Mezhyhirya. However, there is a theory that this territory also belonged to the fugitive president.
The next attraction of the Kyiv oblast — Akhmetov's rehabilitation and wellness complex. Spoiler alert: you won't be able to relax there. This status exists only on paper, and de facto it is another estate with an area of more than 12,000 square km and a value of almost UAH 19 bln. Akhmetov's estate is almost beyond competition because no one else in power can top it in terms of territory. The project is being implemented through the corruption formula "Rotterdam+"– that is, for our funds, which we overpaid for European gas.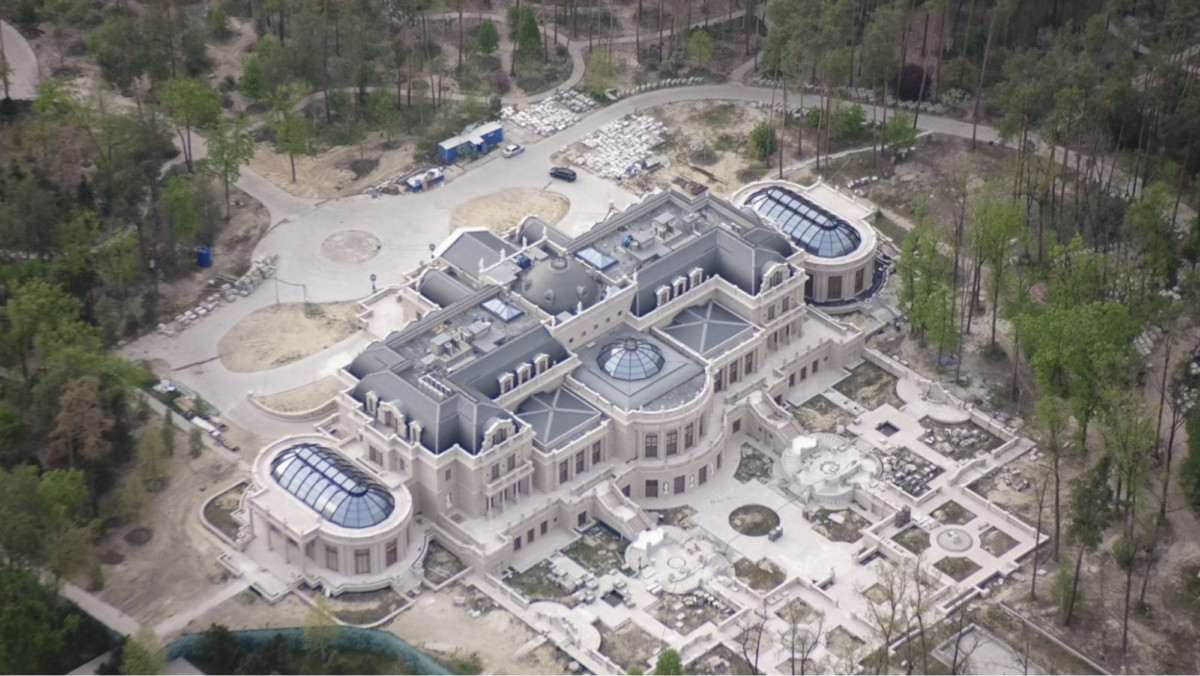 The Kraian Plant is known for the current mayor of Odesa Hennadii Trukhanov. According to investigators, Trukhanov and Co. purchased "Kraian" 17 times more expensive than the original cost. In 2016, Odesa City Council was looking for premises of 44,000 square meters. The 7,000 square meters of Kraian plant somehow caught the officials' eye. The NABU and the SAPO found in the documents on the technical condition of the building that internal engineering networks were absent, utilities were in the unsatisfactory condition, and the physical wear constituted 55%. The previous owner of the plant — TOV Development Elite — purchased this property almost 43 times cheaper. Odesa City Council bought "Kraian" for UAH 185 mln.