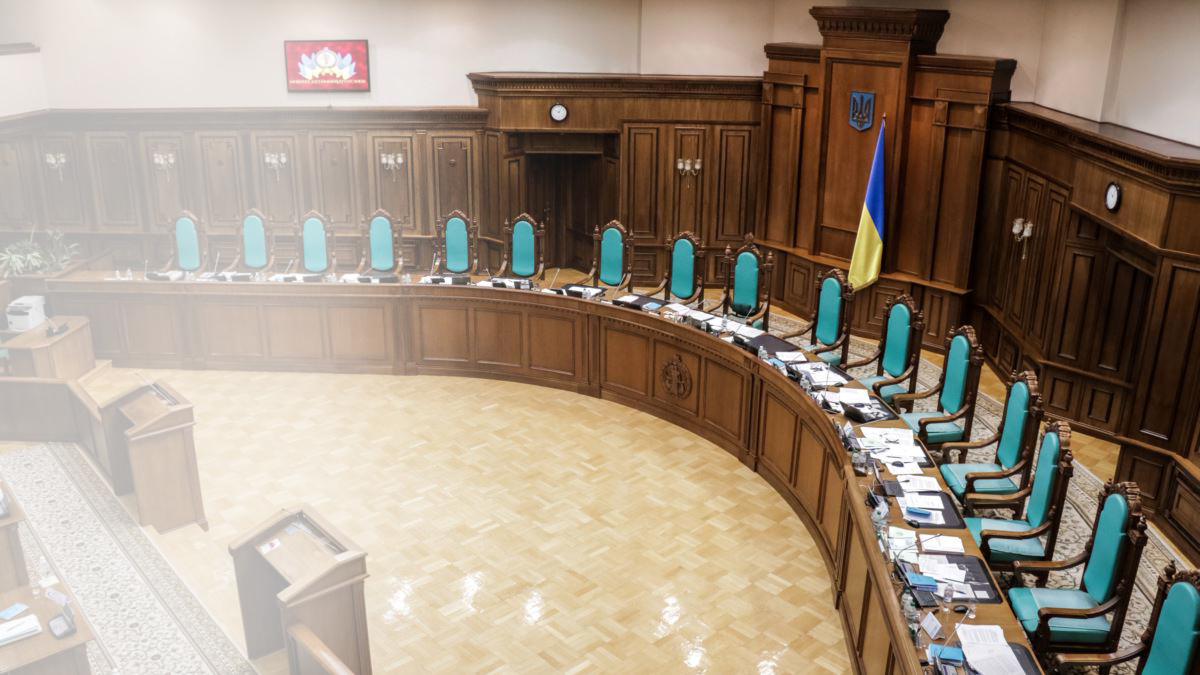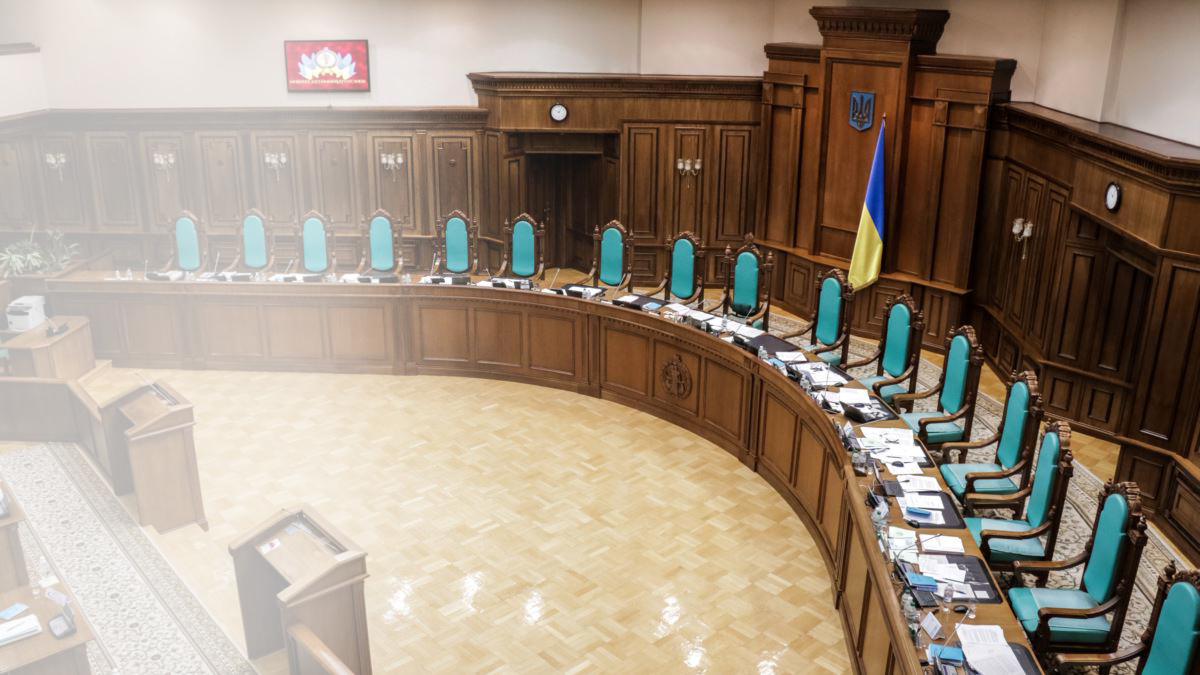 We call for the immediate voluntary resignation of all judges of the Constitutional Court of Ukraine (CCU) who supported the dismantling of the anti-corruption reform in Ukraine.
They are: Oleksandr Mykolaiovych Tupytskyi, Viktor Valentynovych Horodovenko, Iryna Mykolaivna Zavhorodnia, Oleksandr Volodymyrovych Kasminin, Viktor Vasylovych Kryvenko, Oleksandr Mykolaiovych Lytvynov, Volodymyr Romanovych Moisyk, Serhii Volodymyrovych Sas, Ihor Dmytrovych Slidenko (filed a letter of resignation), Petro Todosiovych Filiuk, Halyna Valentynivna Yurovska.
Corruption is recognized as one of the threats to national security. Legislative norms which were declared unconstitutional by the decision of the CCU formed the basis of the anti-corruption system. We are outraged by this decision, as it significantly harms the country's reputation and turns the vector of its development around. With their decision, the judges infringed on Ukraine's strategic course towards the EU and NATO, which is set forth in the Constitution of Ukraine and which we achieved after the Revolution of Dignity.
Making this heinous decision, the CCU judges exceeded their powers and issued the decision in the situation of a conflict of interest. The consequences of this decision are irreversible, with over 100 cases considered by the High Anti-Corruption Court and investigated by the National Anti-Corruption Bureau closed. The perpetrators will not be punished. By violating its international commitments under agreements with the IMF, the EU and other international partners, Ukraine risks losing the external financial support that it desperately needs during the ongoing crisis.
In addition to the damage already caused by the judges, now, laws on the language, on the land reform, on the High Anti-Corruption Court and on the Deposit Guarantee Fund are similarly under threat. Petitions about them are already on the CCU agenda, and decisions may be issued very soon.
We are tired of dishonest judges and illegal decisions that are not based on the rule of law and justice. That is why we call on the judges of the Constitutional Court to resign voluntarily.
To sign the statement, please email TI Ukraine's Head of International Relations and Development Anastasiya Kozlovtseva: [email protected].
Transparency International Ukraine, Automaidan, Anti-Corruption Headquarters, Center for Public Monitoring and Research, DEJURE Foundation, Anti-Corruption Research and Education Centre (ACREC), CSO Public Television of Svitlovodsk, CSO Kremenchuk Anti-Corruption Center, CHESNO movement, CSO Kryvyi Rih Investigation Center,  CSO Center for Economic Strategy, CSO Together Against Corruption, CSO Agency for Urban Initiatives, CSO Unity and Development, Agency for Legislative Initiatives, Ukrainian School of Political Studies, CSO Agency of Efficient Solutions, Independent Defense Anti-Corruption Committee (NAKO), Institute of Analysis and Advocacy, CSO Association of Political Studies, Exampei Center for Ukrainian Politics, CSO Analytical Advocacy Center, Lviv Regulatory Hub, Institute of Legislative Ideas, 100% Life Kyiv region, CSO Mykolaiv Center for Journalist Investigations, CSO Ninth Pole, CSO Women's Anti-Corruption Movement, CSO Center for Political Studies, CSO Electronic Democracy, Ukrainian Arbitration Association, YouControl, CSO Zaporizhzhia Investigation Center, CSO Kharkiv Anti-Corruption Center, Anti-Corruption Action Center, 100% Life Charity Fund, CSO Center for Media Research Prozoro, Public Control Platform, August Virlich Foundation, ZMINA Human Rights Center, Center for Public Monitoring and Analysis, Public Oversight Council under the National Anti-Corruption Bureau, Public Council at the National Agency on Corruption Prevention.