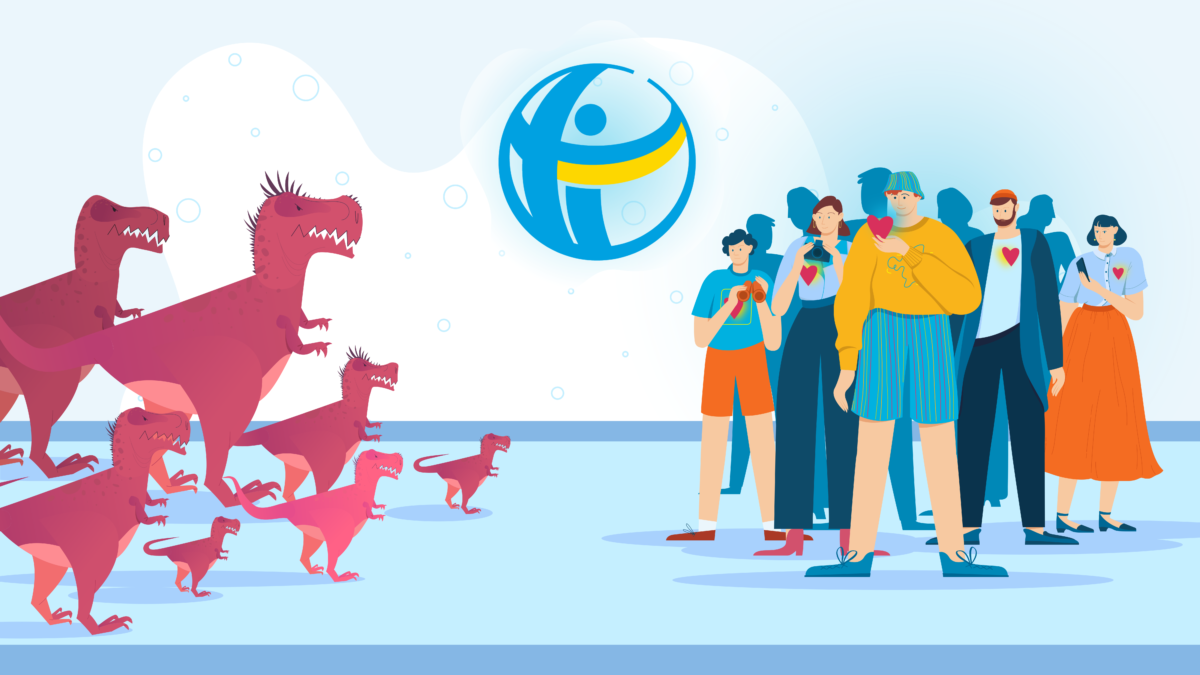 Transparency International Ukraine has presented an animated video on fighting corruption in Ukraine.
The main character of the cartoon is a "Regular Corruptor," a predator common both worldwide and in Ukraine, who lives everywhere where you can find corruption. Through this image of corruption, the organization tried to show that the problem is relevant to every Ukrainian.
The team understands that it is nearly impossible to destroy corruption completely. But you can reduce its level.
Everyone can make a difference: in a big city or a small village, in school or in hospital, in the Parliament or in your own yard.
Corruption multiplies and adapts, you cannot beat it in isolation.
TI Ukraine proposes a comprehensive anti-corruption action: prevent, facilitate punishment and engage public. To achieve this, the team participates in the development of draft laws, analyzes candidates for major positions. Thanks to our joint work, all the components of the anti-corruption infrastructure have been created, are functioning and interacting. As part of the Transparent Cities project, we encourage local councils to open up data on their work. Another big project is the DOZORRO community, which monitors procurement and identifies corruption schemes.
Only together, by joining the effort of civil society, business, and the government can we make Corruptors a thing of the past.
This video was created by Transparency International Ukraine as part of its project implemented under the USAID/ENGAGE activity, which is funded by the United States Agency for International Development (USAID) and implemented by Pact. The contents of this video are the sole responsibility of Pact and its implementing partners and do not necessarily reflect the views of USAID or the United States Government.