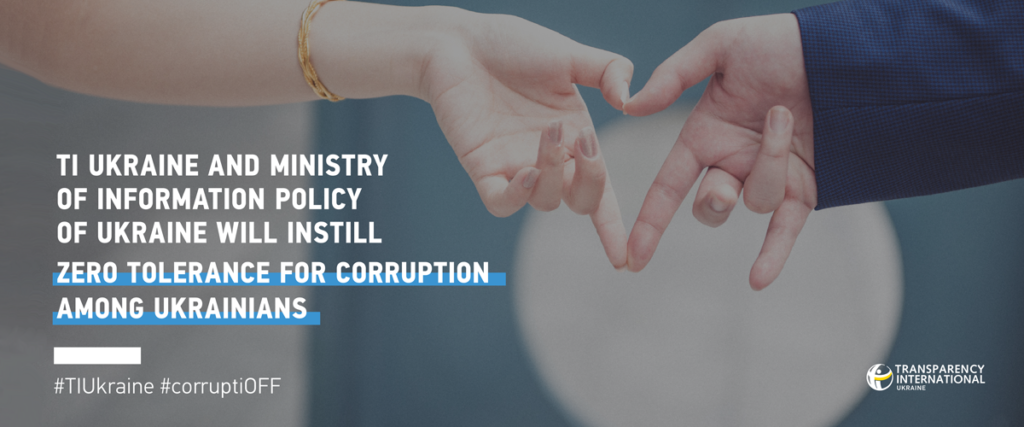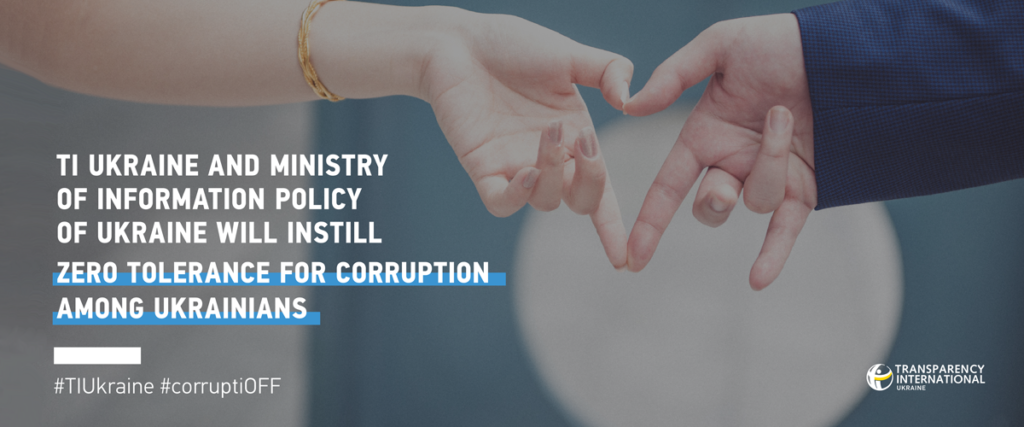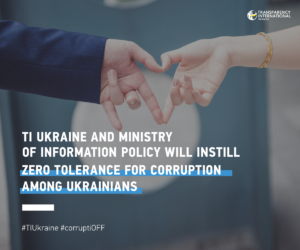 To reduce the acceptance of corruption among citizens and draw Ukrainians' attention to the problems of bribery. Such goals have been defined by the Ukrainian chapter of the global anti-corruption network Transparency International and the Ministry of Information Policy of Ukraine in the Memorandum on Cooperation.
During the past year, a quarter of Ukrainians have been resolving problems through bribes, although over half of Ukrainians surveyed by Ilko Kucheriv Democratic Initiatives Foundation regard corruption as damaging. According to the Global Corruption Barometer, one in four people across the world has given a bribe.
TI Ukraine jointly with the Ministry of Information Policy is going to conduct social campaigns, which will inform citizens about negative consequences of corruption and promote re-evaluation of Ukrainians' participation in corrupt activities. As many activists as possible from all regions of Ukraine will be engaged in the events. In addition, foreign partners will be notified about the outcome of the joint activity of public organizations and central body of executive power.
TI Ukraine has conducted communicational campaigns for four years now, aiming at instilling zero tolerance to corruption among Ukrainians. In November, the nationwide campaign and the international flashmob with hashtags #ЯнеДаю #IDontBribe started. With the support of the MIP, the billboards have appeared in 17 Ukrainian cities.
You can read the full text of the Memorandum here.
#
Media contact: Olha Tymchenko, Head of Communications Department at Transparency International Ukraine

Cell: 050-352-96-18,

e-mail: tymchenko@ti-ukraine.org

Transparency International Ukraine is a national chapter of Transparency International, an anti-corruption NGO with over 90 national chapters; which operates in more than 100 countries. TI Ukraine's mission is to limit the increase of corruption in Ukraine by promoting transparency, accountability, and integrity in both the public authorities and civil society. You can learn more about the organization's activity on the website www.ti-ukraine.org