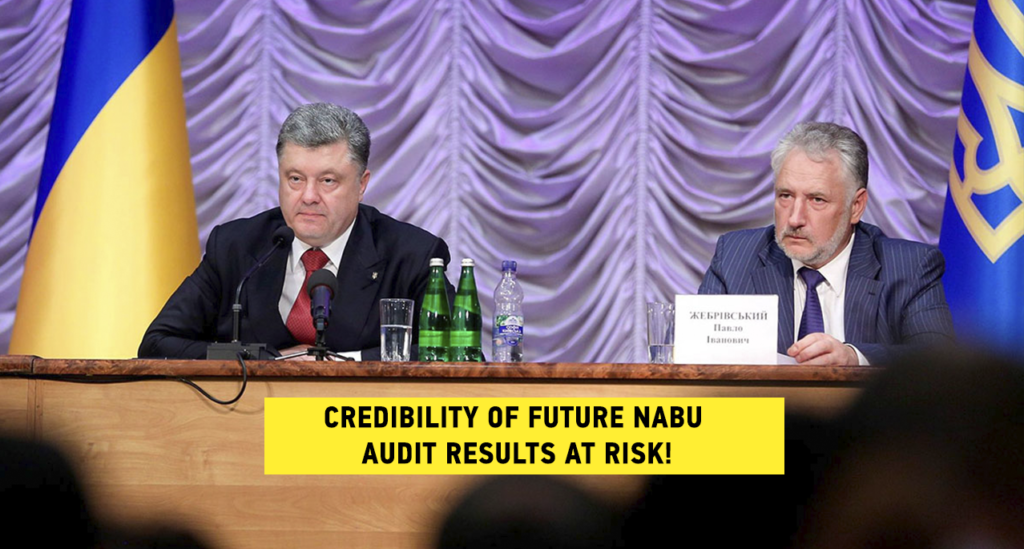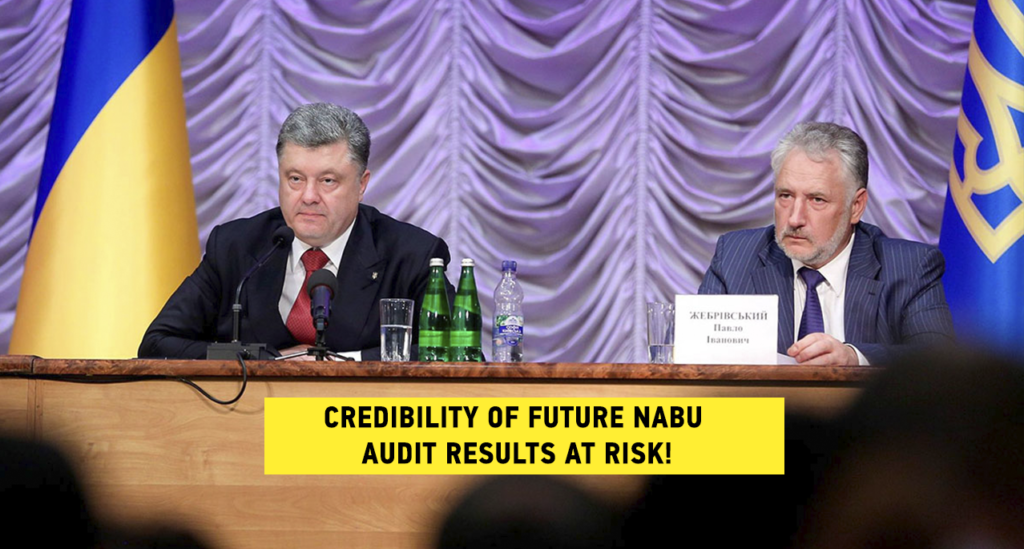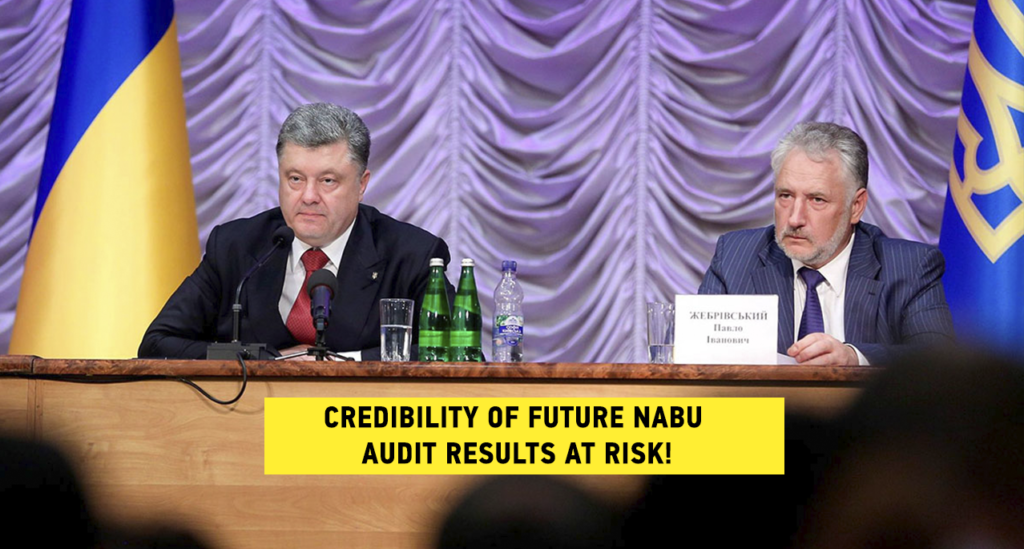 On June 19, the President of Ukraine appointed Pavlo Zhebrivskyi a member of the external control commission on independent assessment (audit) of effectiveness of NABU's activity. Thus, the formation of the commission has been formally completed. The previous members were appointed by the Cabinet of Ministers (May 26, 2017, Mykhailo Buromenskyi) and the Verkhovna Rada of Ukraine (Volodymyr Vasylenko on June 7). In the near future, the commission has to perform the audit and assess the effectiveness of NABU's activity. As a reminder, a negative annual audit result of the National Anti-Corruption Bureau of Ukraine is the only method to dismiss the Director of the Bureau.
Transparency International Ukraine expresses reservations about the ability of this commission staff to perform objective audit. As a reminder, the law requires the commission to consist of individuals who:
have significant experience in pre-trial investigation agencies, prosecution, courts abroad or international organizations
have the necessary knowledge and skills to perform such assessment (audit)
have impeccable reputation
And yet, despite their outstanding achievements in academia and experience in international organizations and court institutions, two members of the commission have never worked with corruption-related crimes or performed similar audit of law enforcement agencies. On top of that, the candidate appointed by the President of Ukraine (according to information from publicly available sources) does not comply with any of the requirements to a potential auditor listed in the Law of Ukraine "On the NABU." Moreover, Pavlo Zhebrivskyi is a politically exposed person and, until recently, had been on the position under the investigative jurisdiction of the NABU. Thus, there is a potential conflict of interest here.
The appointment took place despite the fact that a number of internationally recognized experts with outstanding results in investigation of top-level corruption were ready to take on the assignment. That includes such candidates as Carlos Castresana, Giovanni Kessler, Robert Storch and Thomas Firestone. And yet, despite the evident advantages and professional experience of the international experts, they were dismissed as candidates (or not reviewed at all) without any reasonable explanation.
TI Ukraine emphasizes that the decision to appoint former top official and politically exposed person Pavlo Zhebrivskyi a NABU auditor is unreasonable. This step undermines the credibility of independence and professionalism of the future audit. We demand that all members of the audit commission comply with the requirements prescribed by the law and assert that we will closely follow the activity of the audit committee, informing both the Ukrainian public and international partners about it.
Contact for media: Oleksandr Argat

Head of Communication Department

Transparency International Ukraine

Phone: + 38 093 844 24 81

E-mail: argat@ti-ukraine.org

Transparency International Ukraine is a national chapter of Transparency International, an anti-corruption NGO which operates in more than 100 countries. TI Ukraine's mission is to limit the increase of corruption in Ukraine by promoting transparency, accountability, and integrity in both the public authorities and civil society. You can learn more about the organization's activity on the website www.ti-ukraine.org