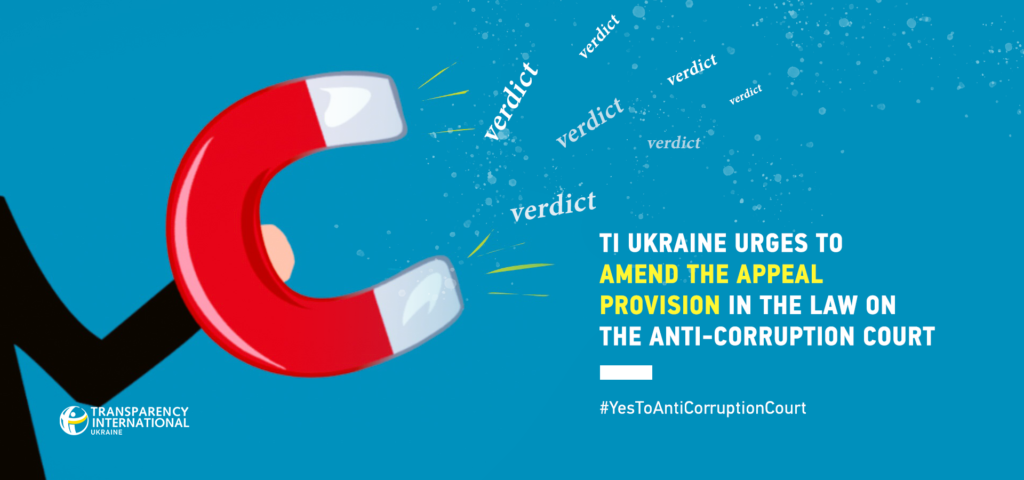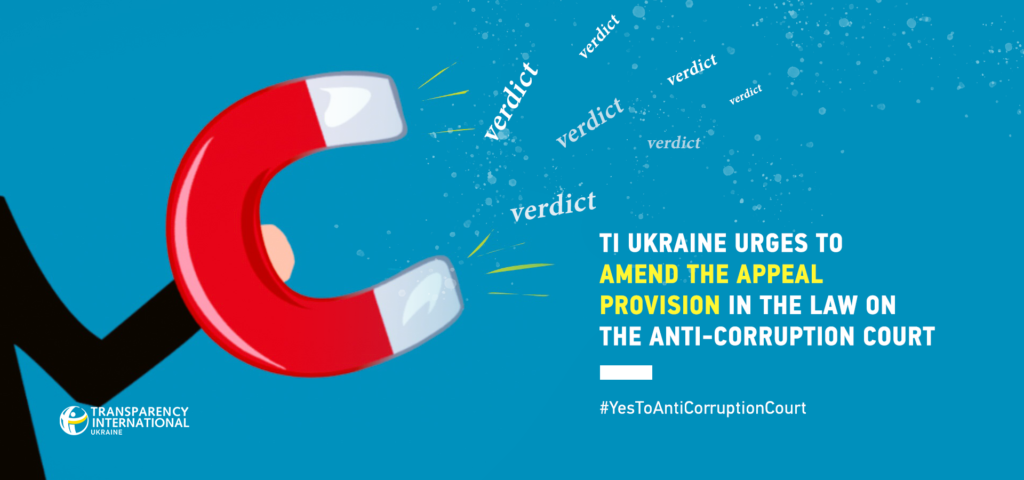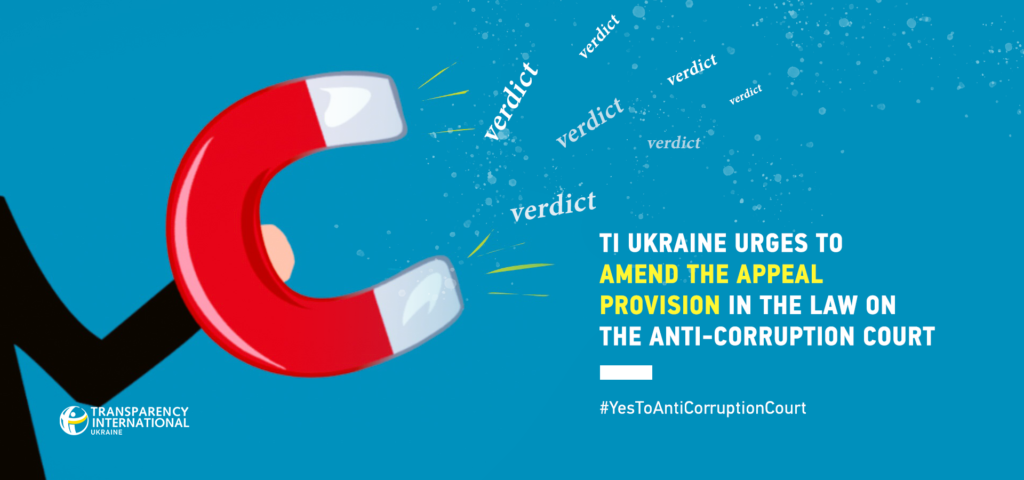 Appeals on NABU cases which are already in courts will be heard in the courts of general jurisdiction instead of the Appeal Chamber of the High Anti-Corruption Court.
This provision was found in the published text of the law. This amendment was not read by Head of the Committee on Legal Policy and Justice Ruslan Kniazevych in the session hall prior to approval of the law and was not discussed at the committee meeting.
This standard appeared in the text of amendments to the law handed out an hour before the voting, and today – in the published law. This standard was also not included in the comparative table before the second reading, published on the Verkhovna Rada website.
Now, the law prescribes that NABU cases which are already being reviewed in general first-instance courts will be completed in general courts as well. Thus, appeal will take place beyond the remit of the Anti-Corruption Court. Yet, in prior agreements with international partners it was decided that cases which are now being reviewed in general courts would have to be appealed in the Appeal Chamber of the Anti-Corruption Court.
"This standard means an amnesty for all TOP-level corrupt officials whose cases are already in courts. It means a change of prior agreements and the text of the draft law itself right before voting," says Vitalii Shabunin, Chair of the Board of Anti-Corruption Action Center. "The coordination table published on the website of the Verkhovna Rada there was no such amendment, and the appeal has to take place in the Anti-Corruption Court. Now, cases of Martynenko, Nasirov and other notorious top officials will remain in regular courts and, as we understand, will be purposefully lost."
Besides, this provision means that Ukrainians will see the earliest convictions of top-level corrupt officials no earlier than in 2-3 years, because the creation of the Anti-Corruption Court will take at least half a year, then the review of new cases that go to the court in two instances will take 1.5-2 years.
"It is necessary to fix this mistake instantly, voting for respective amendments to the Law. This passed standard means that final verdicts on NABU cases will be postponed for a few more years. That is exactly why the President of Ukraine has to submit amendments to the Law immediately and fix this mistake," says Executive Director of Transparency International Ukraine Yaroslav Yurchyshyn. 
As a reminder, Verkhovna Rada of Ukraine passed law 7440 on the High Anti-Corruption Court of Ukraine on June 7. Three hundred and fifteen MPs supported it. The law only determines the fundamentals of setting up and future work of the High Anti-Corruption Court, technically, but does not create it yet. To launch the Anti-Corruption Court, the President must submit, and the Verkhovna Rada must approve another draft law with the only provision setting up the Anti-Corruption Court located in Kyiv.
Contact for media: Oleksandr Argat

Head of Communication Department

Transparency International Ukraine

Phone: + 38 093 844 24 81

E-mail: [email protected]

Transparency International Ukraine is a national chapter of Transparency International, an anti-corruption NGO which operates in more than 100 countries. TI Ukraine's mission is to limit the increase of corruption in Ukraine by promoting transparency, accountability, and integrity in both the public authorities and civil society. You can learn more about the organization's activity on the website www.ti-ukraine.org