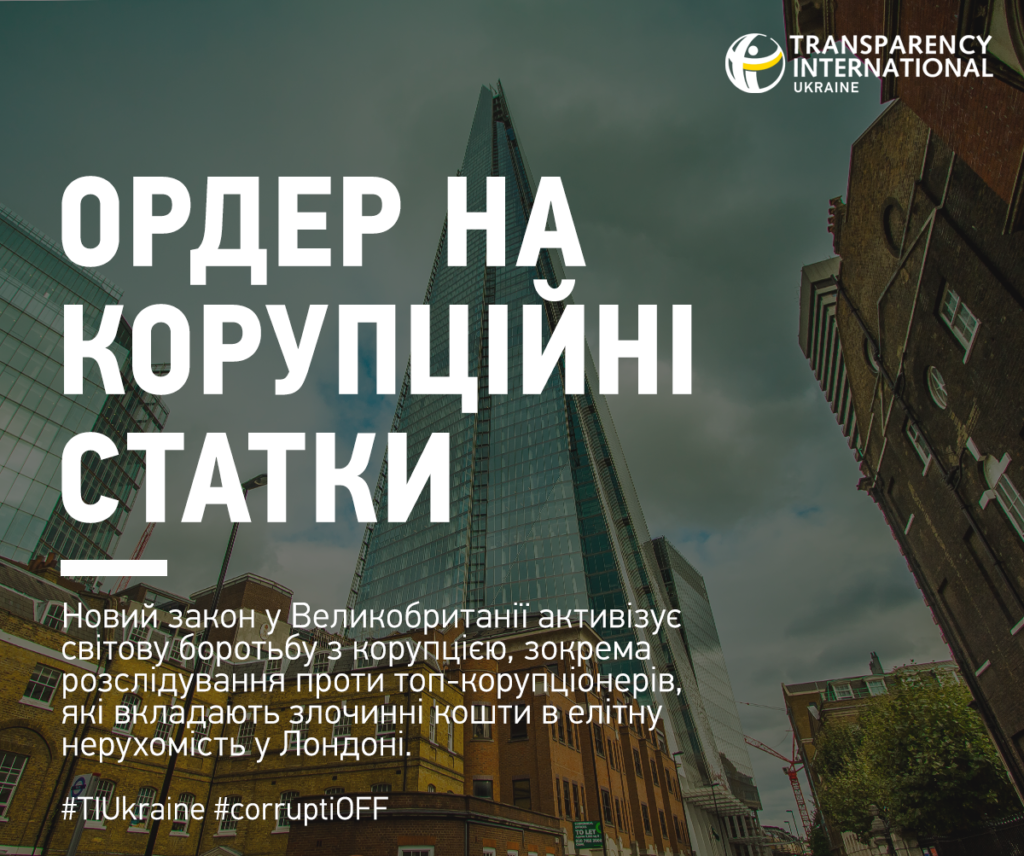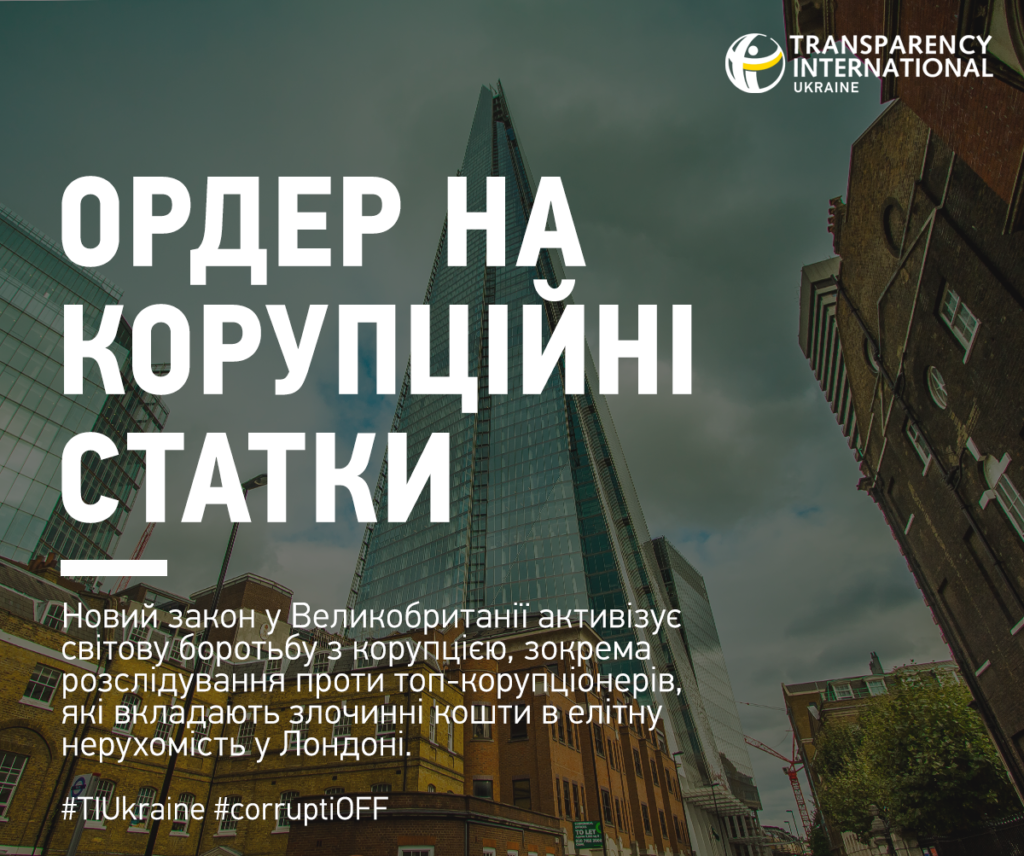 The passing into law of Unexplained Wealth Orders promotes the global fight against corruption, including investigation of corrupt seniors who invest corrupt money in luxury properties in London. The new rules facilitate the recovery of corrupt assets to the budgets of countries.The passing into law on 27
April of Unexplained Wealth Orders significantly expands the powers of the British law enforcement. Law enforcement officials detect and investigate the UK costs of crime and the recovery of stolen assets under a simplified procedure. Unexplained Wealth Orders "as significant in fighting corruption as the Bribery Act" (2010).
Unexplained Wealth Orders will help the UK get its house in order on suspicious wealth and help return stolen assets to countries that are blighted by corruption. This is a journey that has seen us aggressively threatened with legal action by an oligarch from the former Soviet Union, amidst a climate of intimidation of our offices overseas, cyber-attacks on our colleagues and smear campaigns against anti-corruption activists; landmark legislation such as this makes all those sorts of threats worth the risk. "
Transparency International's research has exposed the role of the UK as a safe haven for corrupt money laundered from all over the world, harming ordinary citizens both in the UK and abroad. Unexplained Wealth Orders will empower UK law enforcement agencies to target corrupt money flowing into the UK and more easily return it to those from whom it has been stolen.
Many of the Ukrainian officials have the luxury property in London. The introduction of such a legal mechanism in the UK will be an additional tool for the recovery of stolen assets. The anti-corruption watchdog is now calling on the next Government to ensure these powers are used effectively to target all suspicious wealth being brought into the UK empathizes Andrei Sliusar, the coordination manager of the program the fight against corruption in TI Ukraine.
The £4.2billion worth of London properties we identified as having been bought with suspicious wealth represent low-hanging fruit for Unexplained Wealth Orders and ought to be a good starting point for their use. We look forward to announcements from the National Crime Agency that they have initiated proceedings and expect to see a significant dent in this £4.2billion worth of London property in the first twelve months."
87% of London property was bought by foreigners and 42% of this property is acquired by owners from countries with high level of grand corruption. According to Transparency International UK, these facts call on further investigations. Anticorruption movement calls the next British government to control the property deals and oppose the use of corrupt money laundered from all over the world.