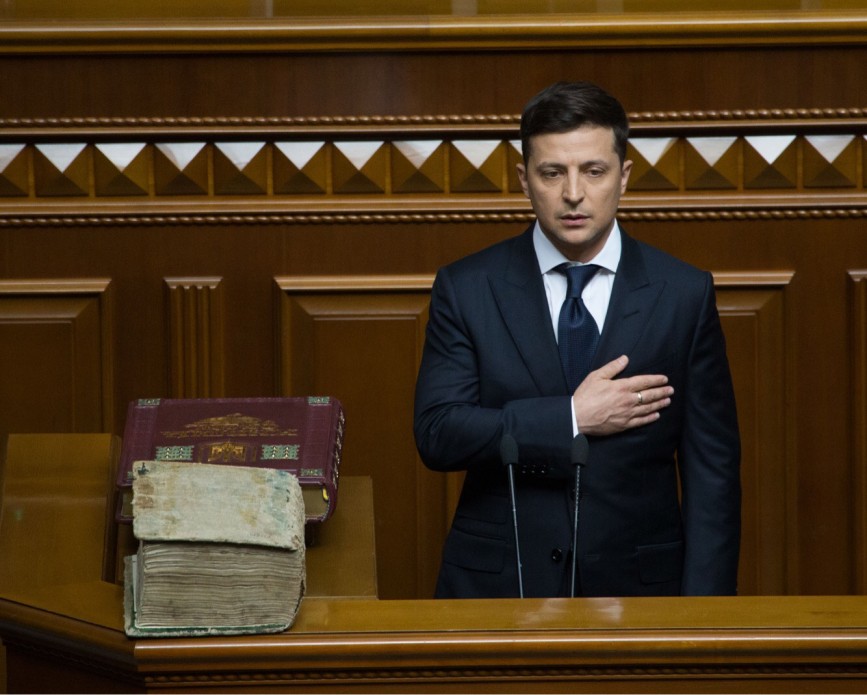 On Wednesday, may 20, the first year of Zelenskyy's presidency passed.
TI Ukraine has summed up the new commander-in-chief's anti-corruption year and compared them to the recommendations for reducing the level of corruption which the organization provided during the publication of the annual Corruption Perceptions Index.
Thanks to the turbo mode in the second half of 2019, 6 of the 12 recommendations provided by TI Ukraine were fully or partially implemented. But just now in 2020, many of these achievements are under threat or being invalidated.
For instance, in 2019, the Constitutional Court of Ukraine recognized asset declaration obligation for anti-corruption activists unconstitutional ,and the Parliament finally granted the NABU with the right to independent wiretapping. In fact, this right is not yet being exercised, since there are no funds provided for this in the national budget.
The so-called mono-majority that entered the parliament under the "Ze" brand has also supported:
NACP reboot. The changes keep happening, but there is a lot to be done still. Currently, the new Public Council is being elected. There are no open mass competitions for mid-level positions, in particular due to the lack of a Council. Full verifications of asset declarations are supposed to start on June 1. Similarly, the NACP has not yet prepared the Anti-Corruption Strategy (they are working on it), thus, the Parliament has not approved it;
procurement revolution 2.0, which has provided procuring entities and companies with new opportunities. However, MPs and the Minister of Economy are now questioning its efficiency for the Ukrainian business and are already considering ways to localize this law;
the option of transparent and efficient privatization of 500 enterprises. In the budget 2020, taking into account the new economic situation, the planned revenue from privatization has been reduced from UAH 12 billion to 0.5 billion. However, at the annual press conference on May 20, the President claimed that this figure would significantly increase;
the number of supervisory boards at big state-owned enterprises has started growing: the Administration of Seaports of Ukraine, Boryspil International Airport, Ukrzaliznytsia, Ukrhydroenergo.
However, the government has skipped a number of important recommendations. They include:
formation of an independent and professional judiciary;
strengthening the capacity of anti-corruption bodies;
stripping the SBU of powers to fight economic and corruption-related crimes;
ensuring an effective system of combating political corruption.
Transparency International Ukraine insists that these steps are critical to reduce the level of corruption and calls for a return to the anti-corruption agenda, which has recently been left off the main agenda.
You can read more about Zelenskyy's year in anti-corruption in the op-ed of TI Ukraine's Executive Director Andrii Borovyk on Ukrainska Pravda.