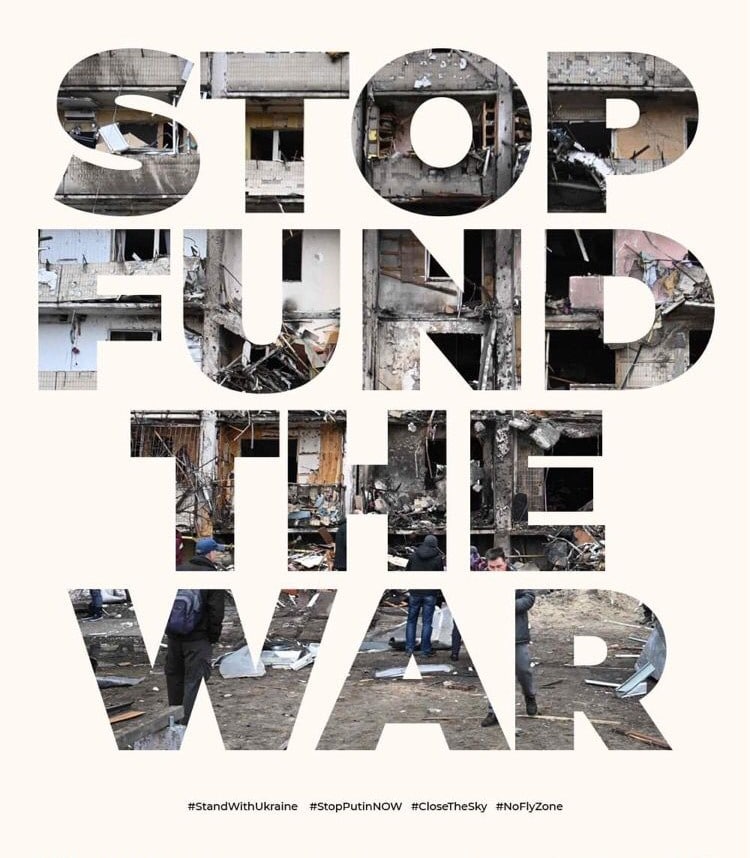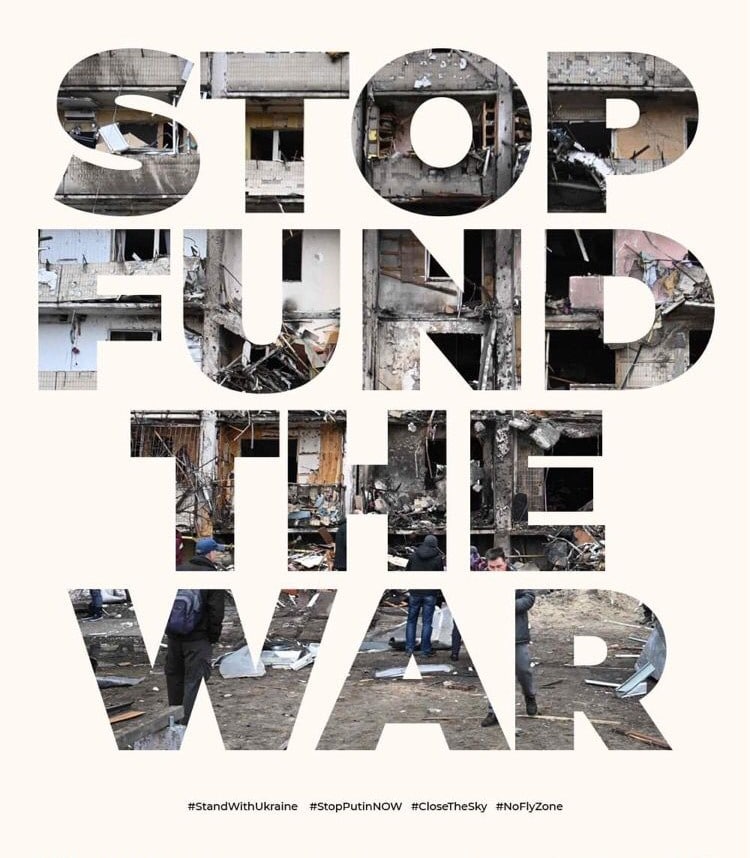 Why do businesses leave russia?
Of course, because the rf invaded Ukraine and has been bombing our cities for more than three weeks, destroying infrastructure and killing civilians.
However, it appears that this is not enough motivation for all companies to leave the rf, or at least to limit investment there. Why is that so? First of all because business is business. And profit is the goal of its existence.
We would very much like all companies to leave russia, just so as not to finance the war. However, sometimes there are specific reasons behind the cause.
1. Companies leave because of certain sanctions that governments impose on russia.
For example, it forced automobile companies to shut down their factories. Europe and the United States have banned the import of high-tech products into the aggressor country. As a result, automakers cannot supply parts for their plants. The same applies to most technology companies: microchips, some household appliances, and of course military equipment. 
2. Problems with logistics.
Planes do not fly. Ports are closing. Container lines CMA CGM, Hapag-Lloyd, Maersk, Mediterranean Shipping Company, Shipco, and Yang Ming have stopped operating in russia. It is impossible to work in the country if you cannot deliver your goods there. A great example is Uniqlo. The Japanese brand initially claimed that it would stay in russia, but then was forced to stop working there due to logistical issues.
3. Reputational losses.
This is what we work with. Public condemnation and the start of boycotts were most likely the main reasons why McDonald's and Coca-Cola stopped operations in russia. 
However, it is worth remembering that the decision to leave is made by the head offices of companies. For example, the Ukrainian Metro, Nestlé, and Leroy Merlin have called on their parent companies to stop doing business in the russian federation since the beginning of the war. However, they are denied. The Ukrainian branch of  Leroy Merlin was even disconnected from the corporate network. The boycott of these brands in Ukraine is now unlikely to affect European companies. 
4. It becomes unprofitable to work in russia.
This is a long-term story. However, due to sanctions, the solvency of russians is declining. The economy is slowly failing. The market is becoming less promising. This excuse is unlikely to work for anyone immediately. However, if the war continues, it could become a critical factor.
How to help those who have not yet done so to make a decision?
Each of us can apply to the head offices of these companies, as well as join the social media campaign — write a post calling for businesses to leave the russian federation. In addition, it is worth urging to boycott their products or services, especially in the countries where these companies come from. 
Metro, Auchan, and Spar supermarket chains, the Subway food outlets, the Decathlon stores, the Oriflame cosmetic brand are still fully operational in russia. 
Let's help them make a decision!