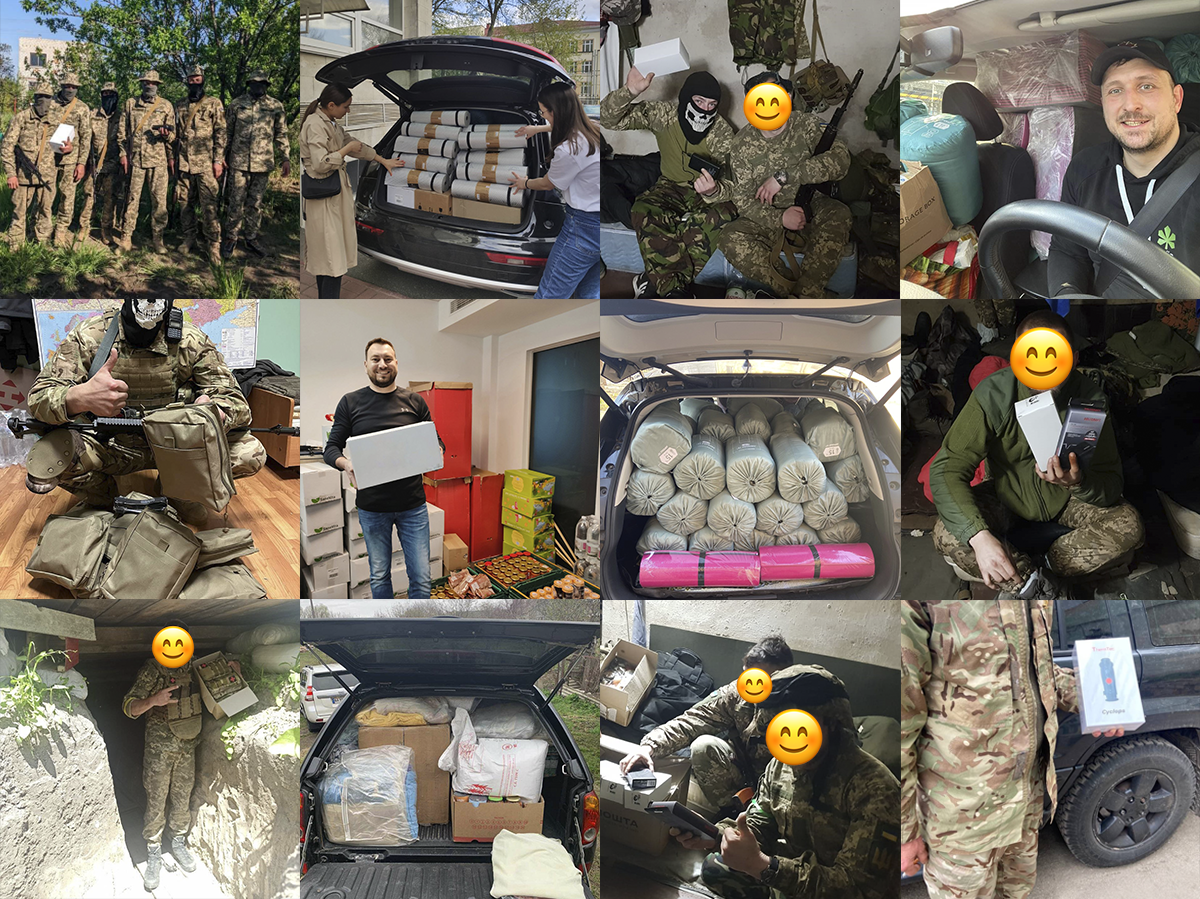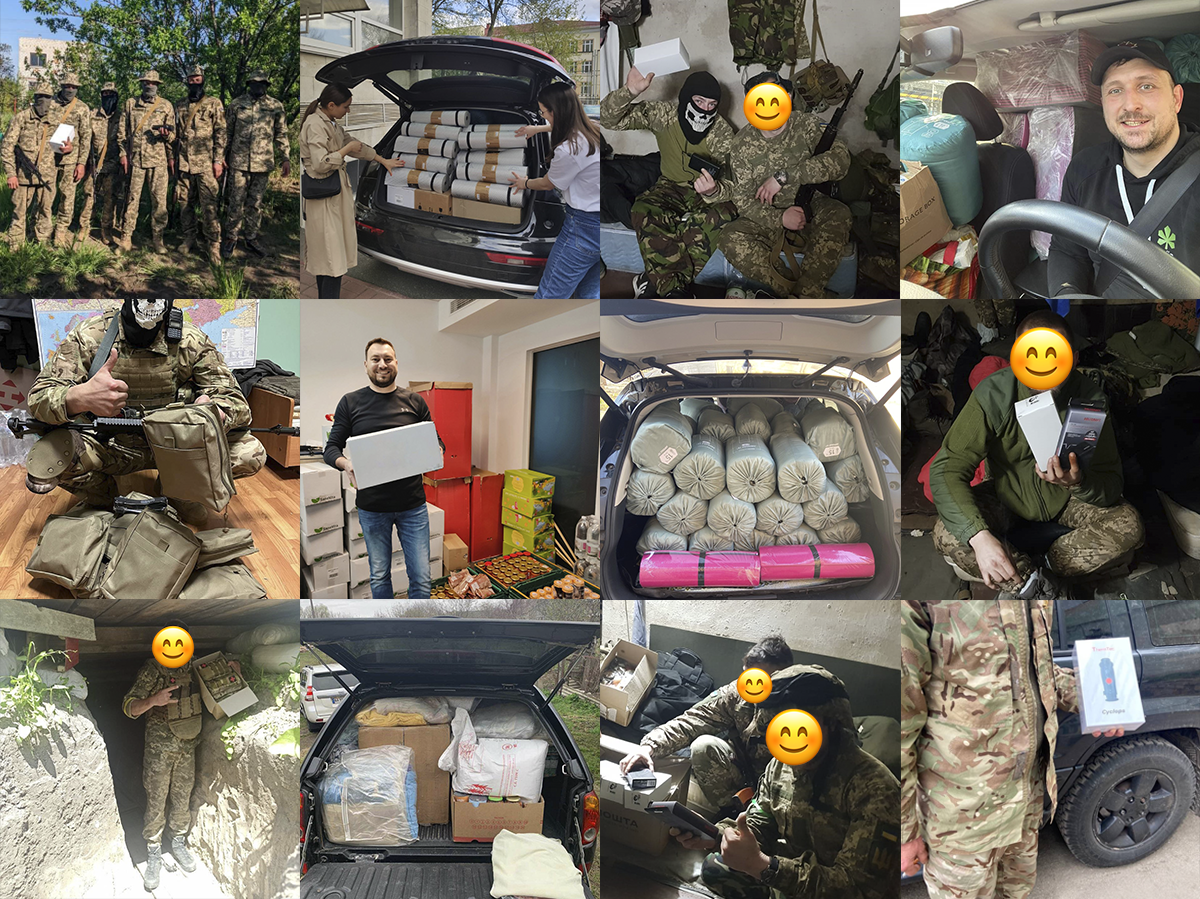 For 100 days, Ukraine has been countering russian full-scale war.
These are the hardest times for our country since its independence, but we stand firm on our land and will not give it to anyone.
Since the early days of the war, our team not only works to strengthen the country in processes and institutions, but also helps directly the military and volunteers.
During this time, we learnt what thermal imagers, bulletproof vests, helmets, goggles, headphones, etc. are; found proven suppliers and contacts; further optimized internal procurement processes and the delivery of necessary equipment to the front.
Together with the team, we purchased and provided:
650 first-aid kits to various battalions, including medical ones,
450 kits of fast food for the military,
100 pairs of tactical glasses,
90 power banks,
65 pairs of army boots for our fighters,
60 pairs of safety glasses-masks,
30 ballistic helmets,
11 bulletproof vests,
10 ballistic headphones,
10 laptops for humanitarian headquarters of Kherson,
8 thermal imagers that went to different hot zones,
5 plate carriers.
And we also provided humanitarian aid: food, canned food, sleeping bags, sleeping pads, hygiene products, baby food, medicine. It reached Chernihiv, Mykolayiv, Kharkiv, Borodianka, and Zaporizhzhia.
In addition, our colleagues found and provided clothes, equipment, protective equipment, medicines, and other things through personal efforts and by joining forces with other volunteers.
This is only a small part of the requests, but we are convinced that the best we can do now is to help with what we can.
International relations and communications, procurement and its changes during and after the war, support for the capacity of Ukrainian cities and the anti-corruption sphere, work with public property, seized assets of russians, and reconstruction processes remain the organization's most important areas of work.
We are grateful to the whole team, as well as to our friends and partners who support us, including EUACI, SIDA, EU in Ukraine, Laura Stefan!
The war is not over, and it is not far, it has come to our home, so, we keep on going and urge you not to be indifferent: donate to the Armed Forces, help your acquaintances, relatives, and friends, join the initiatives and groups supporting our fighters. Victory will be ours!
The war is not over, and it is not far, it has come to our home, so, we keep on going and urge you not to be indifferent!