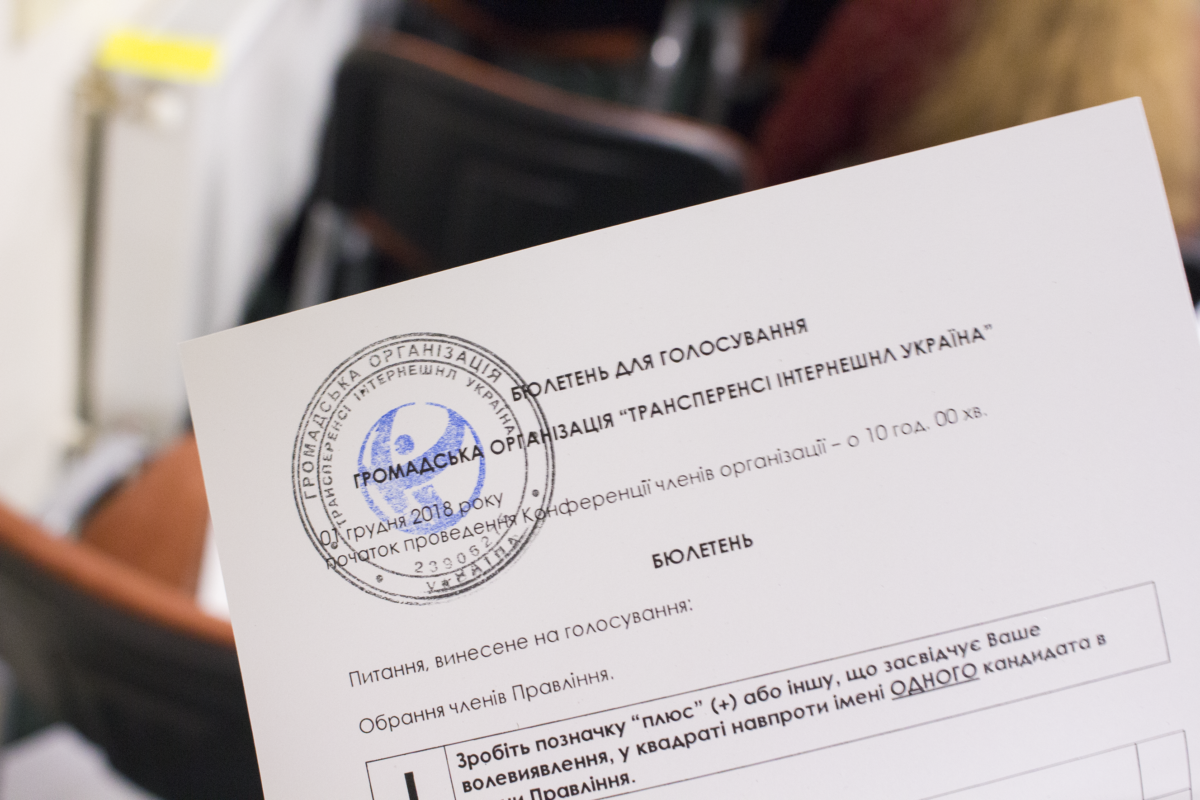 The submission deadline for potential members of TI Ukraine's Board expired on 7 June. Three candidates will participate in the selection process, to be held on 22 June 2019 during the off-schedule Conference of the Organization.
On 17 May 2019, the accredited Ukrainian chapter of the global movement Transparency International announced a call for Board members. Three candidates applied before the deadline, submitting their CV and their vision of TI Ukraine's further development and their personal contribution into it. The full list is below (the attached documents are in Ukrainian):
The Board of TI Ukraine is a governing body of the organization which reviews and approves the organization's focus areas, the annual budget and the operational plan, approves program documents.
The current composition of the Board was elected in December 2018. However, on 15 May 2019 Yaroslav Yurchyshyn and Yulia Klymenko terminated their cooperation with Transparency International Ukraine due to their participation in the upcoming parliamentary elections.