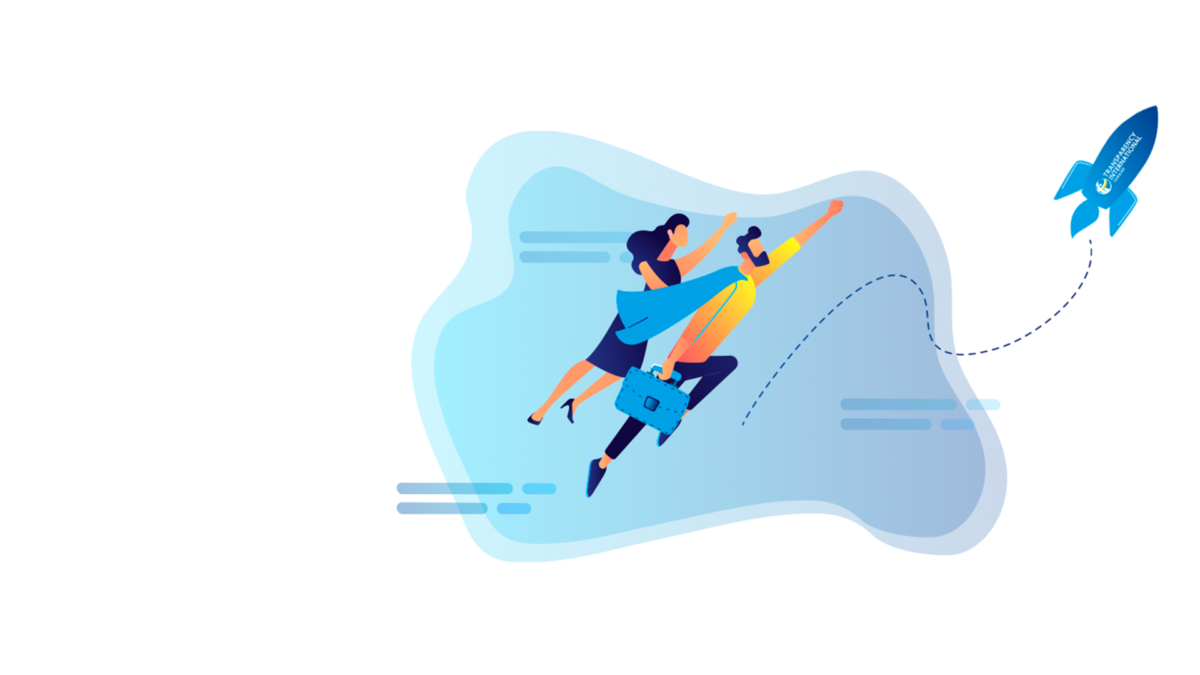 Starting from January 17, 2022, Transparency International Ukraine announces a competition for the position of the Executive Director and invites everyone to submit documents. According to the Charter of the organization, we hold a competition for this position every 3 years.
As a team, we hope to find a person for this position who will enhance success and contribute to the growth of TI Ukraine in every possible way!
You can participate in the competition if you have:
● at least 7 years of work experience, at least 3 years in senior positions in the public sector or non-profit organizations;
● work experience in projects related to the subject of anti-corruption;
● experience managing a team of at least 25 people;
● excellent oral and written communication skills;
● experience in public speaking;
● fluency in Ukrainian and English;
● experience in raising funds for civil society organization activities;
● ability to negotiate;
● strategic thinking and leadership skills.
And, of course, you share the organization's values.
The responsibilities of the Executive Director include:
● overall management of the Organization's current work;
● implementation of the Organization's mission through interaction with the Board, members of the organization, and project teams;
● ensuring relevance, implementation, and regular reporting on the realization of the Organization's strategy and current plans;
● interaction with representatives of public authorities, business, civil society, and international partners of Ukraine;
● communication with donors and their representatives on behalf of the Organization;
● representation of TI Ukraine in the media at the national and international level;
● formation and development of program/project teams;
● developing and maintaining a positive image of the Organization.
Deadline for submitting documents: February 10, 2022.
You can find the job advertisement here.
Let us remind you that according to the Charter, the Executive Director is the highest official of TI Ukraine acting between meetings of the Board. The candidate for the position of the Executive Director is approved by the Board by simple majority of votes based on the results of an open competition for a term of three years.
For reference: 
Transparency International Ukraine is an accredited chapter of the global anti-corruption non-governmental organization Transparency International, which has about 110 national representative offices and operates in more than 100 countries around the world. 
TI Ukraine has administered and transferred to the government such electronic systems as ProZorro, ProZorro.Sale, and eHealth. Our center of innovation and expertise has also implemented such projects as City Transparency Ranking and is developing the DOZORRO community for control over public procurement.
*When submitting documents, you consent to Transparency International Ukraine's processing and storing your personal data.