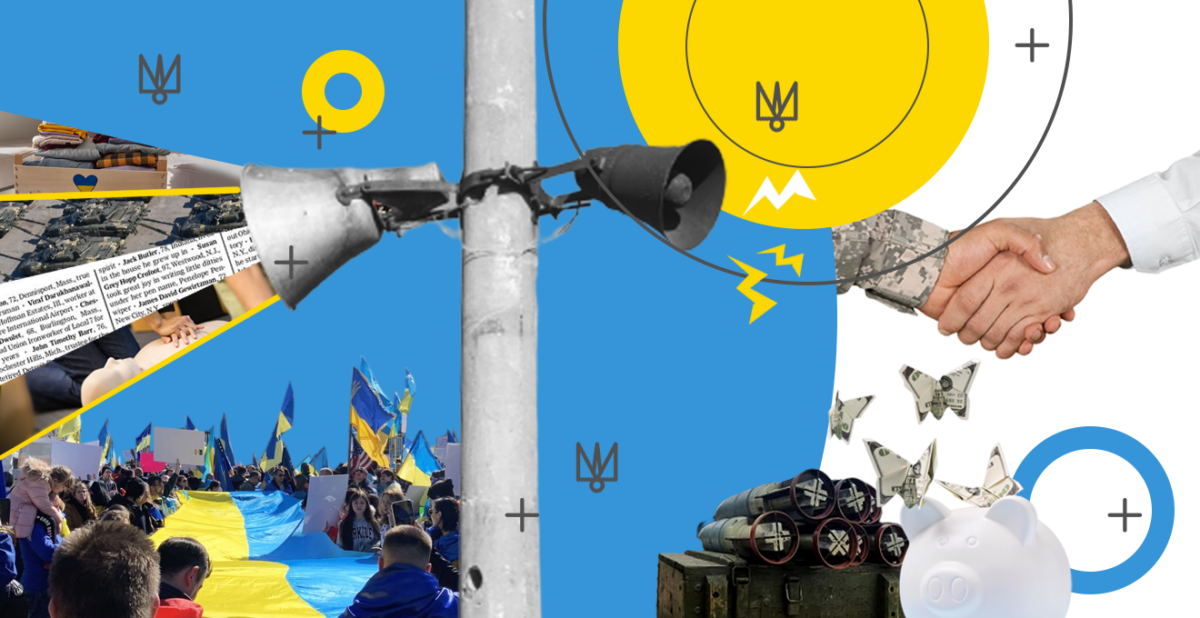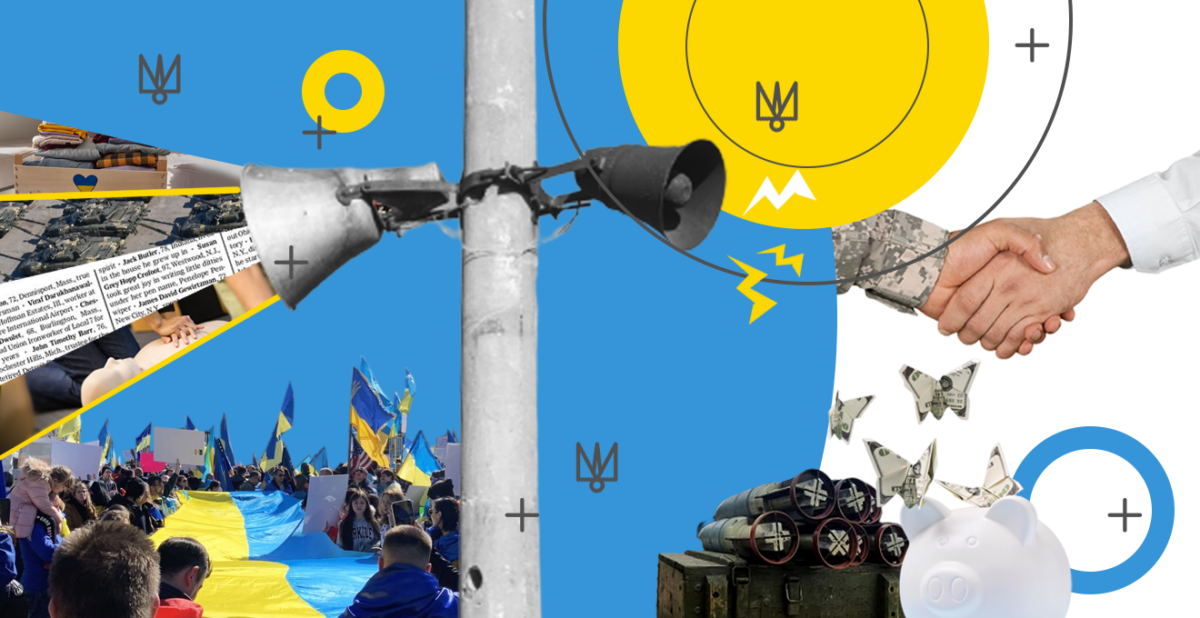 August 24 will mark six months of the full-scale invasion waged by russia in Ukraine. For half a year, Ukrainians have been defending the independence of their democratic country from the aggressor country. 
In addition, August 24 marks Independence Day of Ukraine (31-st anniversary), and to free its land from the invaders, this brave nation needs your help.
Below, we have listed 5 new ways to help Ukraine for those around the world who support the fight of the brave people.
Support Ukrainians who have been forced to move abroad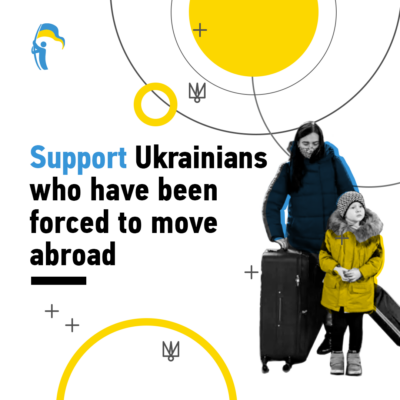 Help people who have fled the horrors of war better adapt to your environment — it can be meeting Ukrainians in your area, helping with translations, or advising on paperwork, etc. Even a simple evening walk in the park with Ukrainian children will help!
Use Ukrainian goods and services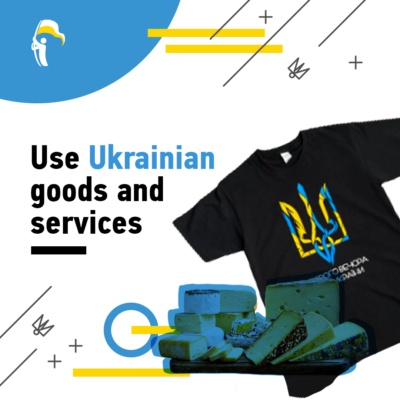 Support Ukrainian business that now often operates under fire and air alarm sounds. For example, you can understand that the product in front of you is of Ukrainian origin if the numbers on its barcode start with 482; download the Zrada application (Android & iOS) or Barcode Scanner (iOS, Android to check products in the store. Moreover, do not buy Russian products (barcode 46) or even consume their content, for example, on YouTube or TikTok, because the taxes of creators go to weapons and ammunition, with which the Russians kill civilian Ukrainians.
Join the IT Army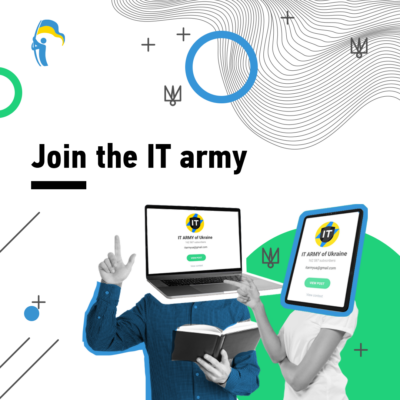 The IT army has been conducting attacks on information resources and services of the enemy since the beginning of the full-scale invasion, and it has tasks for both professionals and beginners. It is enough to install the program from the official site and launch an attack. You can find a guide on the site. Become a Twitter warrior to conveniently spread information for officials and the media — you can tag them in your posts and interact.
Discover and spread Ukrainian culture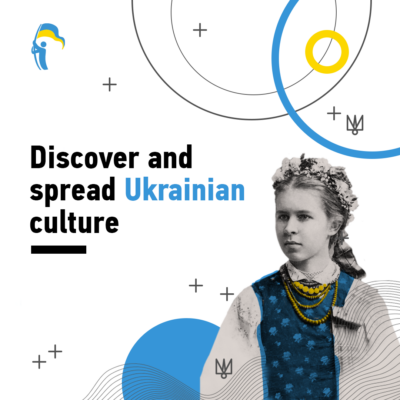 The Ukrainian state was born more than one and a half thousand years ago. It has its own rich history and culture — ancient songs, outfits, customs, and household items. All of them can inspire the creation of something new. Discover and support Ukrainian art, traditions, cuisine. You can also organize a meeting in your community or school and share information so that the community learns more about Ukraine and falls in love with it.
Do not let anyone forget about the war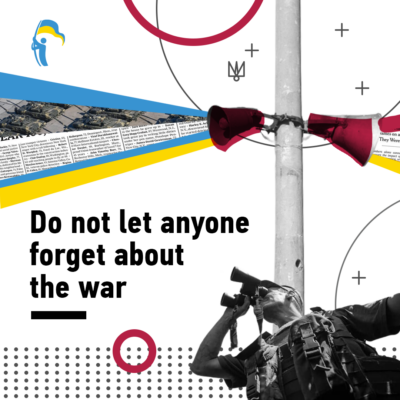 Voices supporting Ukraine should be heard every day around the world, and peaceful rallies and demonstrations are one way to prevent foreigners from forgetting about the war. Use and distribute Ukrainian symbols: blue and yellow flag, trident on stickers, T-shirts, avatars or pins — all this will be a great support and will remind the world of the fight of the Ukrainian people who defend democratic values.
Tell more about Ukraine and its successes on different fronts: military, anti-corruption, cultural. Here is a list of trusted sources where you can find news about Ukraine:
✔️  Ukrainska Pravda website, Twitter.
✔️  Kyiv Independent website, Twitter.
✔️  New Voice of Ukraine website, Twitter.
✔️  Transparency International Ukraine website, Twitter.
Of course, this is not an exhaustive list. Ukrainians will always be grateful to you for your financial assistance (through the UNITED24 platform, or large funds such as Come Back Alive, Serhiy Prytula Foundation, Hospitallers, or small reliable initiatives). Ukrainians are also asking to call on the governments of your countries to support Ukraine in any way: provide weapons, strengthen sanctions against Russia and Russians, etc.: go to rallies, tag them on social networks with a call, join initiatives.
Remember that Ukrainians defend democratic values and their independence at the cost of their lives. So, it is crucial to support them from all over the world.
We would very much appreciate if you could support us in disseminating these messages through your communication channels: social media, newsletters, websites, etc. 
Here you can find our visuals (these include 6 square pictures and 1 picture for a story to link a website). We would appreciate if you would tag us on social media:
Twitter – @TransparencyUA & @TI_Ukraine_eng
Instagram – @TransparencyUkraine
Facebook – Transparency International Ukraine
LinkedIn – Transparency International Ukraine
Voices supporting Ukraine should be heard every day around the world, and peaceful rallies and demonstrations are one way to prevent foreigners from forgetting about the war