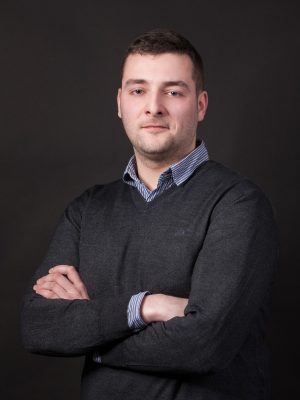 Artem DAVYDENKO
Public Procurement Research Projects Coordinator
Procurement analysis
davydenko@ti-ukraine.org
Artem joined NAKO (Independent Defence Anti-Corruption Committee), a common project of the TI-DSP and TI Ukraine, in December 2016 as researcher. NAKO`s aim is to reduce corruption risks within the defence sector of Ukraine through monitoring, evaluating and analyzing anticorruption efforts and provide relevant recommendations. Prior to joining TI, Artem was engaged at the Ministry of Finance of Ukraine and the Ministry of Economic Development and Trade of Ukraine. Particularly, he was a project manager working on one of the reform areas within the responsibility of the Defense and Security Department of the Ministry of Economy – the reform of the export control system of Ukraine.
Artem holds a Master`s Degree in International Relations from the Institute of International Relations of Taras Shevchenko National University of Kyiv.
His mother tongues are both Ukrainian and Russian, he also speaks fluent English, German and conversational Swedish.