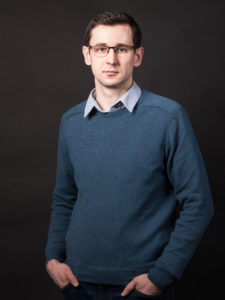 IEVGEN BILYK
Project Manager
Works on transparency and good governance projects
[email protected]
Mr Bilyk received a Bachelor's degree in Sociology from the National University of Kyiv-Mohyla Academy (NaUKMA) and completed two Master's programs: European Studies on Society, Science and Technology (Maastricht/Oslo), and e-Governance Technologies and Services (Tallinn).
While studying at these universities he was socially active and joined a number of initiatives. Mr Bilyk has received several awards, among which was the Ihor Tkachenko prize during his studies at NaUKMA and the special award for IT diplomas in Tallinn. He is an Open Society Foundations scholar.
Mr Bilyk is a project manager for the development of ProZorro.Sale system and the monitoring of ProZorro system at Transparency International Ukraine. Before, he was a contributing analyst at e-Governance Academy in Estonia. Mr Bilyk was an e-petition development coordinator at the Center for Innovations Development at Kyiv-Mohyla Academy. He participated in the development of the vision of innovations policy in Ukraine for New Country: Vision Project.
His interests include new technologies, foreign languages, and travelling.