TI Ukraine began a campaign challenging the stereotype that corruption is not a crime. The 'Corruption Kills, Wake up!' communication campaign urged Ukrainians to perceive corruption as an unacceptable social phenomenon.
Along with the advertising agency "Cheil Ukraine," and outdoor advertising operators, the 'Corruption Kills, Wake Up!' advertising campaign was created. More than 200 billboards in 11 Ukrainian oblasts featured the slogans: 'Corruption Depraves', 'Corruption Kills', 'Corruption Robs'.
In addition, the campaign replicated the Transparency International network's 'Wake Up' video into Ukrainian. The social video was shown online on Hromadske TV, Spilno TV and Espresso TV. Cinema City, Multiplex, Pravda Kino cinemas, and the Kinomedia Company streamed the video for free and through their own initiative.
This initiative has been joined by both civil society representatives, and the portions of the commercial sector, most engaged in fighting corruption.  The provocative campaign brought about a discussion within society about the negative influence of corruption on citizens and the ways how to counteract it. The participants addressed their concerns about corruption prevention to the anticorruption.in.ua online platform, where TI Ukraine's lawyers published legal instructions.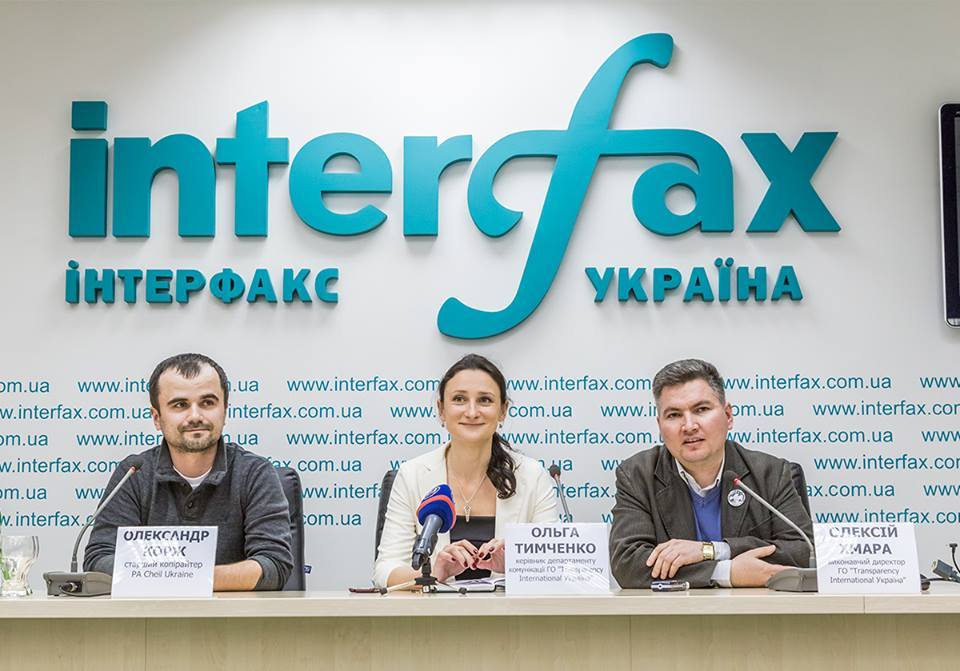 During the year, 45 step-by-step instructions were published, and the three most popular were turned into infographics and distributed during TI Ukraine's events. A set of the anti-corruption practices was presented to students during the annual  'Studrespublika' event. Moreover, 30 people received online consultations from TI Ukraine's lawyers.
Duration:1 year; 2013-2014
Donor: The Ukraine National Initiatives to Enhance Reforms (UNITER), which is implemented by Pact, Inc. in Ukraine with the support of the United States Agency for International Development (USAID).
Project coordinator: Olha Tymchenko