Transparency International Ukraine traditionally works on the change of social mentality with regards to corruption. To do so, the organization creates socials ads, portraying corruption as a destructive phenomenon. "Corruption Must Be Spotted", developed in collaboration with the Cheil Ukraine communications agency, includes gender-sensitive external advertising, anti-corruption recordings on the radio and comic strips.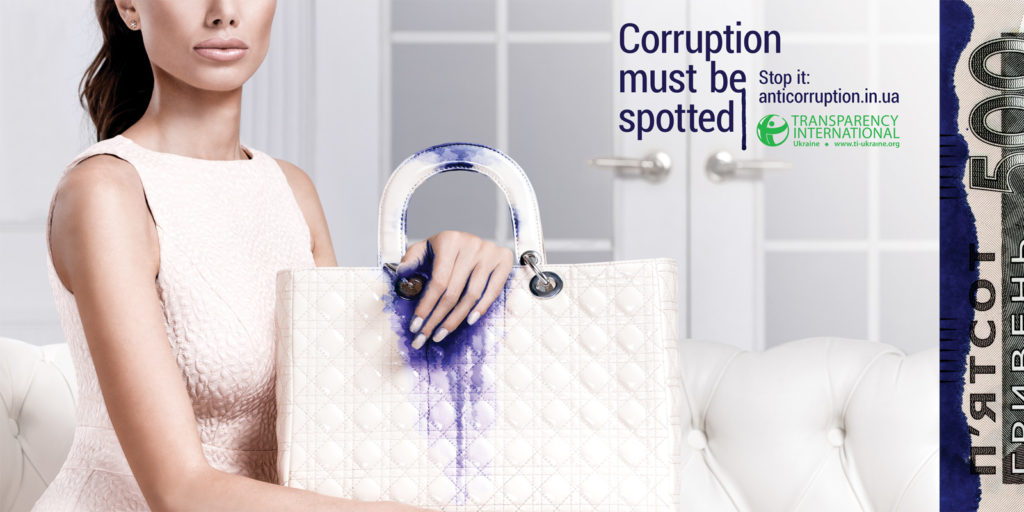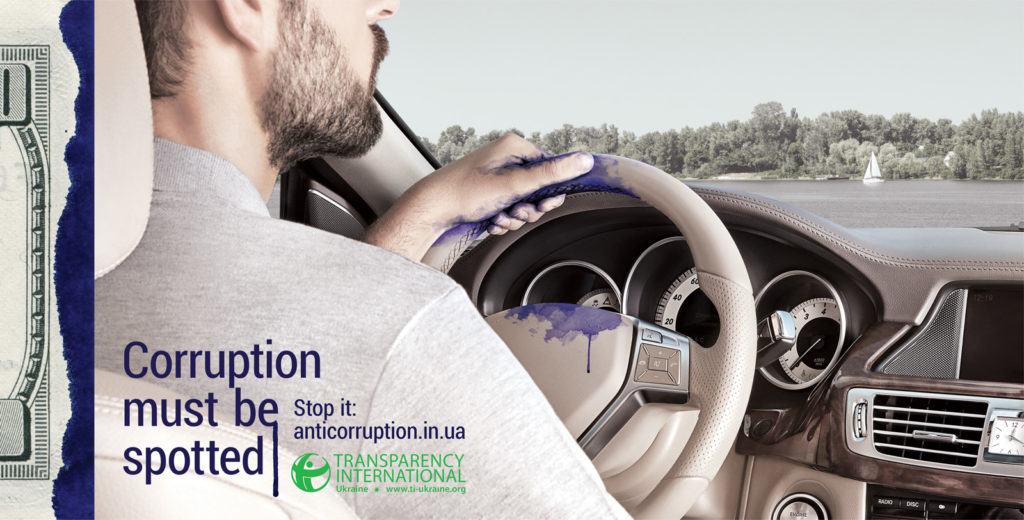 The campaign has a double meaning. Firstly, it appeals to "spot" corruption and destroy double standards: after all, many people blame corrupt officials but are not opposed to a luxurious life for money obtained through corruption. Secondly, the campaign offers an opportunity to expose corruption and demands the inevitability of punishment for corruption offenses.  Our main aim is to stimulate the society's request which would pressure the authorities, demanding real changes.
The social campaign "Corruption Must Be Spotted" has been developed based on the recommendations of the "Anti-Corruption Communications Strategy", as a pilot project of the De-Corruption Communications Platform.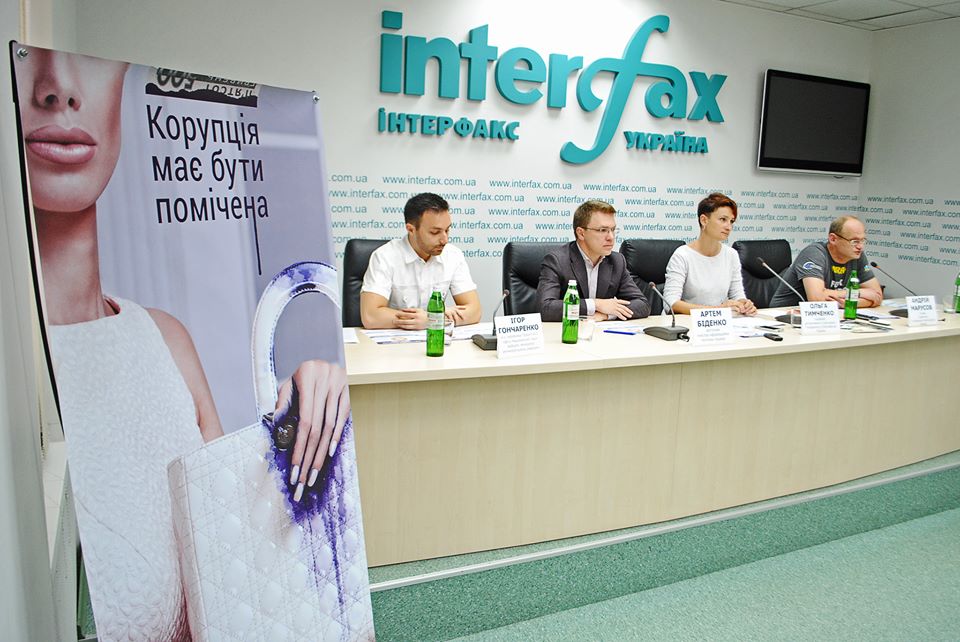 Creative and original information products have been developed by the Cheil Ukraine communications agency. The Ministry of Information Policy provided assistance with the placement of ads: Ukrainians will see more than 500 external ads around the country this year and hear original  radio recordings broadcast by Lux FM, Radio 24 and the Radiogroup TAVR MEDIA (Kiss FM, RAdio Roks, Relaks, Melodiia and others). Social advertising materials have been created with the support of Magai Production, photographer Andrey Demenyuk, and Artpost.  The comic strips were developed by the creators of the series of anti-corruption comic strips Uptown Chronicles. The campaign has been implemented within the project UNITER funded by USAID and implemented in Ukraine by Pact, Inc.
Duration: 6 months; May 2016-30 August 2016
Donor: Ukraine National Initiatives to Enhance Reforms (UNITER), which is implemented by Pact, Inc. in Ukraine with the support of the United States Agency for International Development (USAID).
Project coordinator: Kateryna Tsybenko