DoZorro monitoring portal is a platform where each link in the procurement chain (supplier, buyer, oversight body or citizen) may provide feedback to a state procurement entity or supplier, discuss and assess the conditions of a specific procurement, analyze procurements of a certain government authority or institution, prepare and submit a formal appeal to the oversight bodies and much more.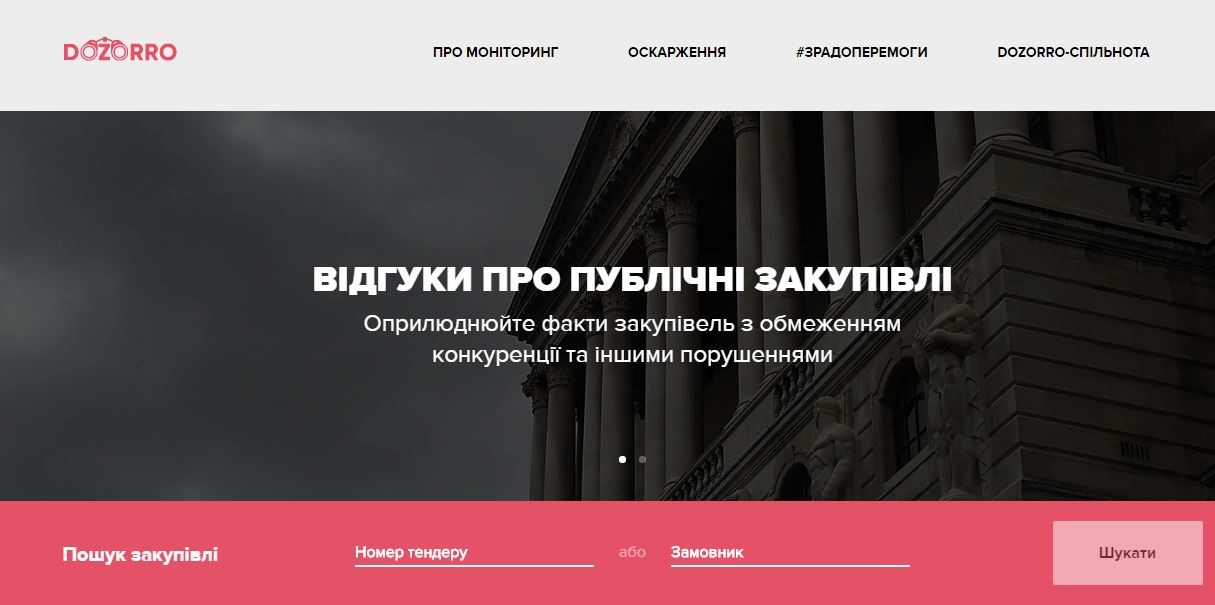 The portal enables civic activists and media representatives to discuss a specific tender with potential and existing suppliers, find out their expert opinion on the correctness of the wording in the bidding documentation (invitation to bid), receive an expert opinion, etc.
Government buyers have a chance to go beyond appraising a certain vendor and analyze feedback from businesses to amend the procurement process, and even create its own risk management system.
The portal was launched by Transparency International Ukraine in cooperation with of Open Contracting Partnership, EBRD and Omidyar Network.